Thor: Ragnarok Won't Be Like Guardians Of The Galaxy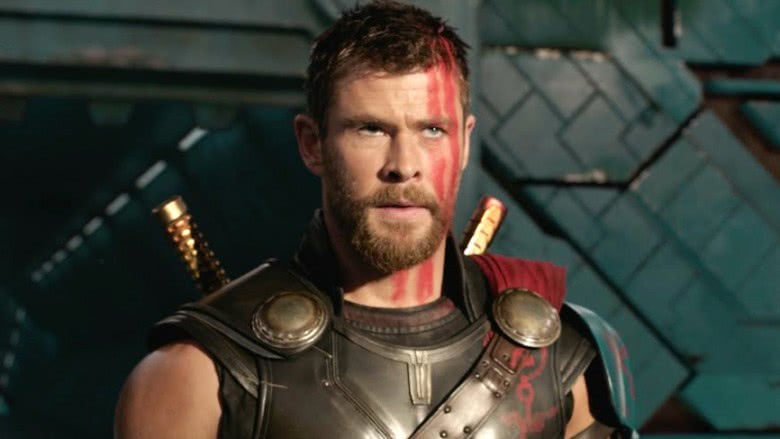 Don't let the rockin' teaser trailer for Thor: Ragnarok fool you. Marvel Studios head Kevin Feige said it won't have the same tone as the Guardians of the Galaxy movies.
In a recent interview with Heroic Hollwood, Feige spoke about the success of director James Gunn's Guardians series and how it's opened new doors for the Marvel Cinematic Universe. Most notably, the franchise has allowed the MCU the freedom to create more upbeat and quirkier films. However, Feige said that the influence stops there.
Although the teaser makes Thor: Ragnarok appear to be an '80s-inspired action-adventure flick (a little like Guardians of the Galaxy), the movie will have its own unique tone, one that director Taika Waititi has carefully crafted. Feige explained that the two Marvel entities won't have much overlap, but they'll still be a ton of fun.
"Well, I think I would say it's, and as people see more of Ragnarok, it's a Taika [Waititi] tone more than a Guardians tone," said Feige. "He's really adding a very unique point of view to it, but certainly the success of Guardians just boosted our confidence to continue to go in new, fun, weird directions."
Feige certainly recognizes the impact Guardians has had on the Marvel movie world overall, and discussed how that franchise will fare in the future. He mentioned that Guardians paved the path for Doctor Strange and it will "certainly, ultimately" lead to what will happen in Avengers: Infinity War and even beyond. According to Feige, the risks Marvel took with goofy, interesting storylines have paid off and the studio will stick to them, starting with Thor: Ragnarok.
"The comic books, as you well know, do all sorts of fun, mind-bending, trippy storylines that you really hadn't seen in any movies until we started scratching that surface with Thor and a little bit more in Avengers," Feige explained. "[We saw] a little bit in the quantum realm of Ant-Man. [But] it was really Guardians and then Strange and now Guardians 2 which is saying, 'Okay, the audience is gonna stay with us on this.'"
Though Thor: Ragnarok won't feel exactly like Guardians of the Galaxy, it definitely sounds like Feige has total faith in the work Waititi put into the upcoming superhero flick, an effort that will likely pay off when it hits theaters on November 3. Until then, find out why Thor: Ragnarok will be better than you think.