The Game Reboot Release Date, Cast And Plot - What We Know So Far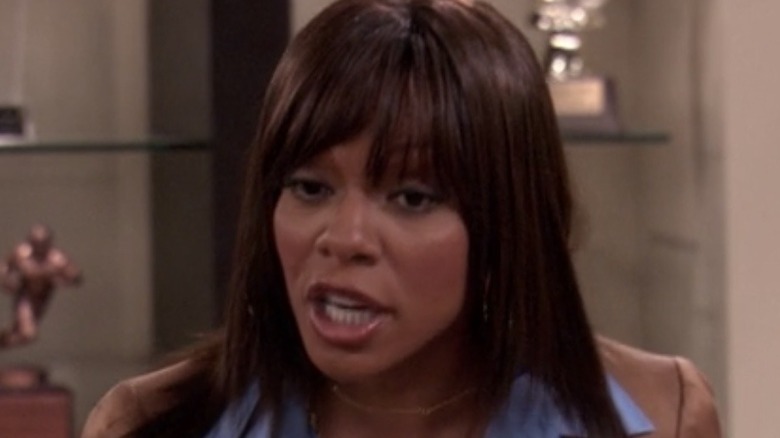 The CW
It's been a little over six years since "The Game" — a spin-off of "Girlfriends" that focuses on women in the world of pro football — finished its ninth and last season. The original show debuted in 2006 but was canceled after three seasons on The CW before BET revived it in 2011. When it aired on its new network, it grabbed the attention of 7.7 million viewers, catapulting the fourth season premiere to its status as the most-watched sitcom premiere in cable television history. And while it never matched that number again, The Washington Post called it an "occasionally overlooked" series that "contributed to ending the drought of African American TV comedies at the time." 
And now, like many stories in Hollywood, "The Game" has risen from the dead — again — in reboot form, perhaps as a result of renewed interest when it came to Netflix last year. The new series is arriving in a slightly different television landscape than the one that existed in 2015, but football is forever, and so is the drama of human relationships within the framework of that high-pressure world, so a reboot could cover plenty of material. 
Here's what you should know about the upcoming TV series. 
When is the release date for The Game reboot?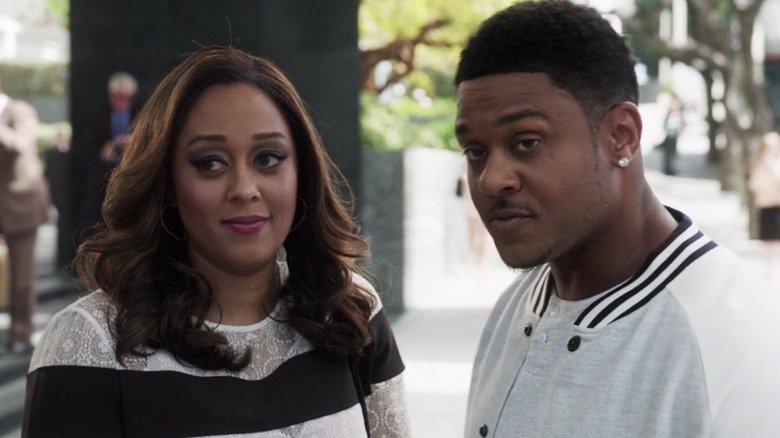 BET
Paramount+ has greenlit ten half-hour episodes of "The Game" reboot (the original show started out as a half hour, but morphed into an hour-long dramedy when it was on BET). The streamer announced the new show as a Paramount+ offering in May (via the New York Daily News), and it will be debuting on ViacomCBS's streaming platform on November 11, 2021 (via Deadline). If it debuts like some other Paramount+ series, it may drop a couple of episodes at launch and then settle into a once-weekly episode release for the remainder of the first season. 
It joins a growing lineup of original content at the streamer, which was formerly CBS All-Access. Paramount+'s current offerings include several "Star Trek" titles such as "Star Trek: Lower Decks," the "iCarly" reboot, the "Rugrats" revival, and other TV series and movies. If you want to catch up on old episodes of "The Game," they're all available there, too. Hulu and Peacock also have them, and the first three seasons are available on Amazon Prime and Netflix as well. 
Who's in the cast of The Game reboot?
The CW
The reboot features a mix of old and new characters. The original series started out by focusing on Melanie Barnett (Tia Mowry), who gives up her place at Johns Hopkins University's School of Medicine to follow boyfriend Derwin Davis (Pooch Hall) to San Diego where he'll play for the San Diego Sabers. Mowry confirmed through her TikTok that she won't be returning for the series. However, several others will. These include Wendy Raquel Robinson as sports agent Tasha Mack and Hosea Chanchez as her athlete son Malik Wright. Several characters, including Kelly Pitts (Brittany Daniel), Jason Pitts (Coby Bell) and Derwin (Hall) are set to return for special appearances, Deadline revealed. 
New cast members on the show include Adriyan Rae ("Chicago Fire") as Brittany Pitts, daughter of Jason and Kelly, while Vaughn Hebron ("Tyler Perry's The Oval") will play free agent Jamison Fields. Analisa Velez ("Sneaky Pete") comes on board as Raquel Navarro, Brittany's best friend. Tim Daly ("Madam Secretary") will play Colonel Ulysses S. Thatcher, a billionaire, while Toby Sandeman ("The Royals") is Garret Evans, the top football player in the league (via BET). 
Devon Greggory is the series' showrunner, writer, and executive producer. Mara Brock Akil, the original show's creator, also acts as writer. Executive producers include Akil, Salim Akil and original executive producer Kelsey Grammer, who is producing the reboot along with Tom Russo (via Deadline). 
What is the plot of The Game reboot?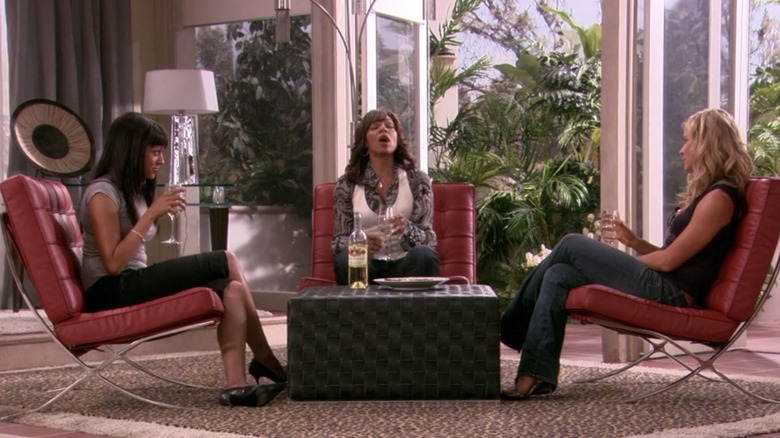 BET
The reboot, unlike the original, moves the action from San Diego to Las Vegas. It'll focus on Tasha and Malik in their original roles. A statement from ViacomCBS says, "Relocating from San Diego to Sin City, 'The Game' returns with a mix of original cast and new players to offer a modern-day examination of Black culture through the prism of pro football. The team will tackle racism, sexism, classism and more as they fight for fame, fortune, respect and love — all while trying to maintain their souls as they each play 'The Game.'"
The statement also quoted Julie McNamara, Paramount+'s executive vice president, as saying, "From the moment it debuted, 'The Game' was a groundbreaking series that used humor, heart and memorable characters to explore real issues involving race, gender and, of course, football. What better time for Devon and the whole team to reunite for a fresh look at a world that has only become more at-the-center of the cultural conversation today."
No information on storylines has been made available yet, but fans can bet the themes and the tone of the original will stay intact, with so many cast and crew members returning to their roles. It's a few months off yet, but soon viewers will get to see if the new series has got as much game as the original.