Rosario Dawson Won't Appear As Claire Temple In The Punisher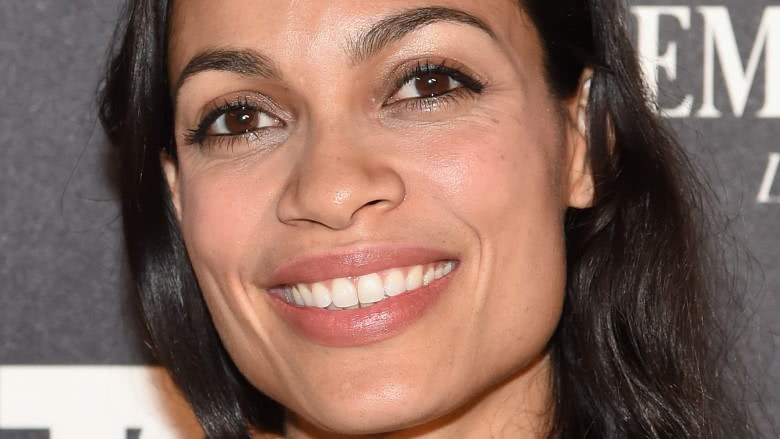 The thread that stitches Netflix's Marvel universe together will be cut in The Punisher.
Speaking in a recent interview with Collider, actress Rosario Dawson revealed that she won't be reprising her role as Claire Temple in the next superhero series hitting the streaming service.
Many have noted Dawson's Claire Temple as a kind of glue that keeps the Marvel TV world in tact, as she's been in every one of Marvel's Netflix series to date. Dawson's vigilante aid nurse character has popped up previously in seasons one and two of Daredevil alongside Charlie Cox's Matt Murdock, in Jessica Jones with Krysten Ritter, in Luke Cage with Mike Colter as the titular hero, and even in the critically abhorred Iron Fist alongside Finn Jones as Danny Rand.
While Dawson is still scheduled to appear in The Defenders, set for release later this year, she stated that it won't be the same case for The Punisher. Conflicting schedules are apparently the reason for Dawson's absence, despite her clear desire to make an appearance on the upcoming show.
"People are busy," Dawson explained. "There are so many times where I really want it to happen. I really wanted to do a cameo on The Punisher, but it doesn't always work that way."
Additionally, Dawson dished up some details on what it's been like to play Claire Temple. Dawson admitted that, at first, she was a bit wary to step into the nurse scrubs, as she was holding out hope for Claire to get entangled in a Spider-Man-like incident.
"I remember when I first took on this character, I was like, 'I don't know, I really wanted to have a radioactive spider situation,'" said Dawson. "'[But] I'm just a nurse? Really? Okay.'"
Thankfully for Dawson (and all the fans watching at home), she ended up absolutely loving the character. Dawson mentioned that she appreciates the opportunity the role has given her to explore the everyday humanity hidden within a superhero world.
"I think [playing Claire is] really great. It's grounding to remind people that we all have the opportunity and skills to be heroes or heroines in our real life, and it's not just these heroes that have special powers that we get to fantasize about," Dawson said.
Of course, fans also needed an answer as to why Claire didn't just ring up Matt Murdock about the Hand in Iron Fist. Dawson explained, "We always allude to it that I've got this friend, but he gets to have time off." She again mentioned complicated schedules as another reason for the lack of communication between the two characters. Dawson stated that it's "difficult to get everybody together" for the various Marvel/Netflix collaborations happening currently.
"[Charlie Cox] was working on The Defenders, and he's about to start up Daredevil again. At the end of the day, it's really hard to get all of those casts together. For The Defenders, it was difficult to get everybody together," she said.
And it certainly appears that same difficulty is to blame for Dawson's disappearance in The Punisher. Though we won't see the actress in the next series, fans can look forward to catching her in The Defenders, which hits Netflix on August 18. Until then, check out the untold truth of the Defenders and read up on some facts about the Punisher you may not know.