The Major Action Flop That Ruined Jessica Alba's Career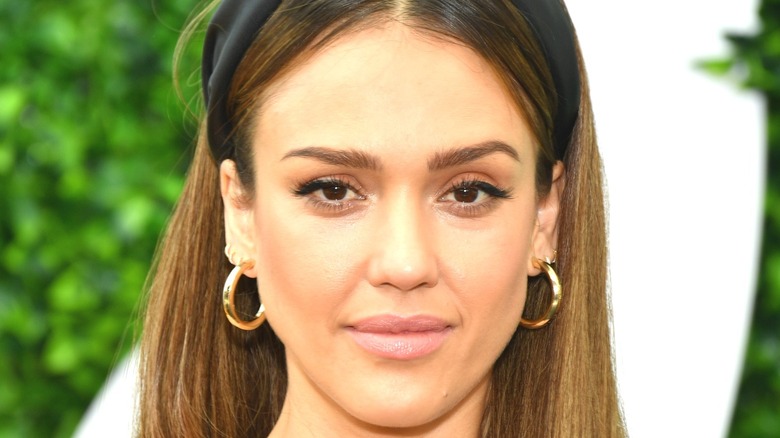 Pascal Le Segretain/Getty Images
Jessica Alba was one of the biggest stars of the early 2000s. With roles like "Honey," "Fantastic Four," "The Eye," and "Sin City," Alba's acting talents and leading-lady looks made her one of the hottest names in Hollywood.
Alba may be best known now as the founder of the incredibly successful wellness brand The Honest Co., which is valued at approximately $2 billion, according to Reuters.
She continues to act, but it's clear growing her brand is a priority as she continues to enjoy enormous success as a businesswoman and as the chairperson of The Honest Co.'s board. 
However, there are other reasons why Alba hasn't found the same level of relevance she did at the beginning of the millennium. A string of poorly-received films might be to blame, and Alba might have been pushed out of the spotlight by one specific ill-fated movie. Here's the film that seemingly interrupted her trajectory to success.
The Sin City sequel was very poorly received
Though Jessica Alba, unfortunately, starred in a number of critically panned films, 2014's "Sin City: A Dame to Kill For" might be the biggest flop of them all. Alba's role as Nancy in 2005's "Sin City," based on the graphic novel of the same name, brought her significant fame — largely thanks to the bikini-clad pole dance that cemented her status as a Hollywood sex symbol.
"Sin City" was a critical and commercial success, with a 77% Tomatometer score on Rotten Tomatoes and a box office gross of slightly more than $158 million worldwide, per The Numbers. However, its sequel did not fare nearly as well, with a Tomatometer score of just 42% and a gross of only $40.6 million worldwide. Geoffrey Macnab of The Independent called it "a major let-down after the brilliance of the original film in 2005." Over at the Los Angeles Times, Betsy Sharkey had similar disdain for "A Dame to Kill For," opining that "[t]he greatest sin of [of the film] is the way its high style is brought low — visually stunning, but emotionally vapid, unrelentingly violent, its splendiferous comic book cast mostly squandered."
Alba has been vocal about her issues with how she's been treated as an actor, revealing that she has considered quitting the industry altogether. We're glad to know she's now finding success in the business world, and we hope that all her future acting ventures are much more satisfying than some of her past ones.