Guardians Of The Galaxy Trilogy Will Tell 'One Story,' Says James Gunn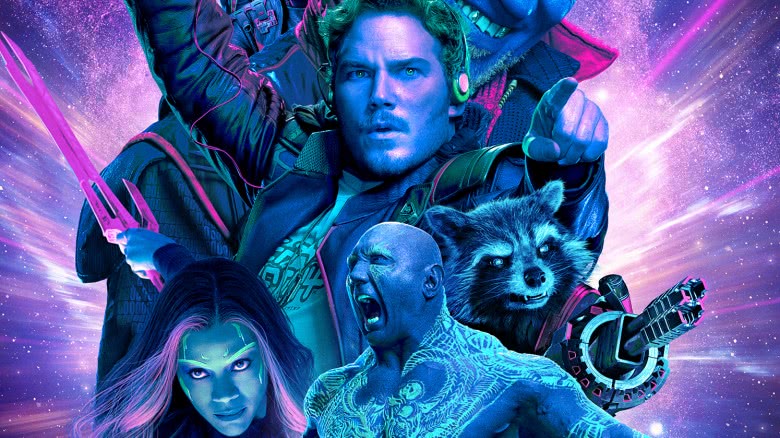 A single narrative will tie together the three Guardians of the Galaxy films.
Speaking with Entertainment Weekly at the premiere of Guardians of the Galaxy Vol. 2, writer/director James Gunn revealed that his very own space saga will play out much like the original Star Wars trilogy, as the collection of movies come together to tell one overarching story.
"I think really that the three movies work together as a whole, they're going to tell one story," Gunn said. "This is the story of this iteration of the Guardians of the Galaxy, and we're going to get to know the characters even better in the same way we got to know them much better in this film than the first one."
Gunn then mentioned that he had a set vision for the film franchise before he even signed on. As he explained, crafting each film individually as they happen isn't exactly his style. Rather, Gunn knew the core story he wanted to tell in the Guardians trilogy ahead of time. "I wouldn't have said yes [to writing and directing] if I didn't have a fairly clear idea of where we were going and what we were going to do," Gunn stated. "I'm not a guy that's just going to do it if I don't have a vision for it. So, I'm very excited."
The writer/director recently revealed that he'll be returning for Guardians of the Galaxy Vol. 3. Gunn stated that he can't wait to get started on the project, and was quite excited to finally confirm his involvement. He seemed to promise that the third installment will blow everyone's mind, with new adventures featuring the heroes fans know and love.
"In the end, my love for Rocket, Groot, Gamora, Star-Lord, Yondu, Mantis, Drax, and Nebula–and some of the other forthcoming heroes–goes deeper than you guys can possibly imagine, and I feel they have more adventures to go on and things to learn about themselves and the wonderful and sometimes terrifying universe we all inhabit," Gunn said. "And, like in both Vol. 1 and Vol. 2, we will work on creating the story that goes beyond what you expect."
Before we get ahead of ourselves for the final trilogy film, we've got Guardians of the Galaxy Vol. 2 to focus on. The sequel flick hits theaters on May 5, but until then, read up on the facts about the galaxy-savers you may not know.