Meng'er Zhang Reveals What It Was Really Like Working With Shang-Chi's All-Star Cast - Exclusive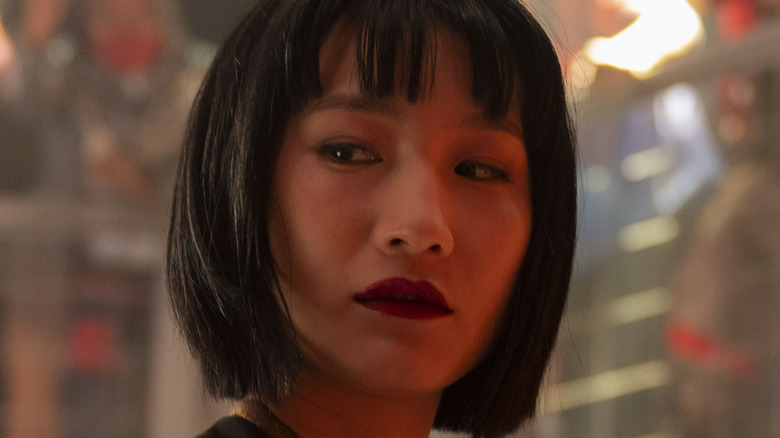 Marvel Studios
"Shang-Chi and the Legend of the Ten Rings" has a pretty stacked cast. In addition to the core crop of young talent — Simu Liu, Awkwafina, and new star Meng'er Zhang — the movie boasts some top-tier actors who have spent decades headlining movies. Tony Leung, Michelle Yeoh, and Ben Kingsley are all major players in "Shang-Chi," and it's easy to wonder what it's like working near such star power. Looper recently interviewed Zhang, who helped provide some insight into that question.
"Shang-Chi" is Zhang's first movie role. She spent the past decade or so performing theater across China, and she didn't even know she was auditioning for a Marvel movie until she was flown in for a chemistry test with Liu. The fact that she'd be sharing the screen with the likes of Leung, Yeoh, and Kingsley, however, came as an even bigger shock. 
"I watched their films prior to working with them," she said, also emphasizing that "working with them is like a dream." She then told us about their relentless work ethic, their "goofy" personalities, and the lessons she learned from sharing a soundstage with some of the greats.
Working with Ben Kingsley 'like taking a master class'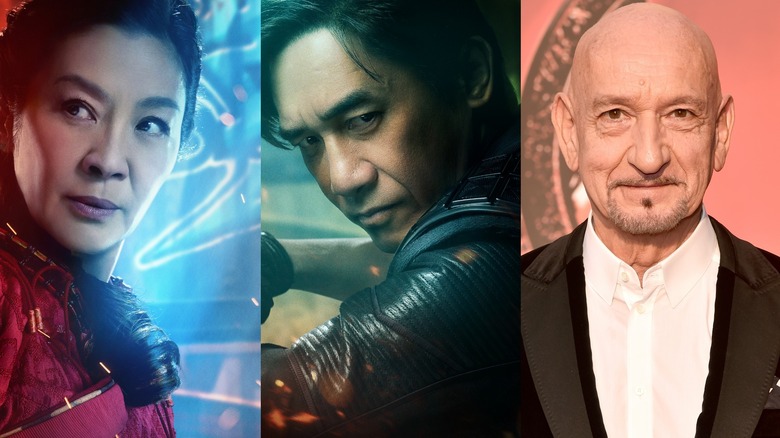 Marvel Studios/Disney, Alberto E. Rodriguez/Getty Images for Disney
When asked about Michelle Yeoh, Zhang said, "She's so fun and she's just a super nice person. I really adore her and she's pretty goofy. And I just love working with her." When asked to elaborate on Yeoh's purported goofiness, Zhang added, "She's always chill. She always makes jokes with us and she's like a big kid in our kids' group, we always call ourselves kids."
She called Tony Leung "a true legend" and said, "His work ethic, it's just amazing. He never went back to his trailer. He never asked for anything. He just sat on set the whole time and watched and always prepared. I learned so much from him. I can watch his performance under a microscope." She later noted that Leung never even brought his phone on set. "He just sat there and watched other people working"
She also had gushing praise for Ben Kingsley, whose involvement in "Shang-Chi" was a pretty well-kept secret until he started showing up at red carpets: "Working with him is like a dream. It's like taking a master class. I literally took notes when I talked to him because he also had a theater background. I took notes for everything. I asked him a lot of questions. I love him. He's amazing."
"Shang-Chi and the Legend of the Ten Rings" is in theaters now.