The Upcoming Movie That Leslie Odom Jr. Didn't Even Realize He Auditioned For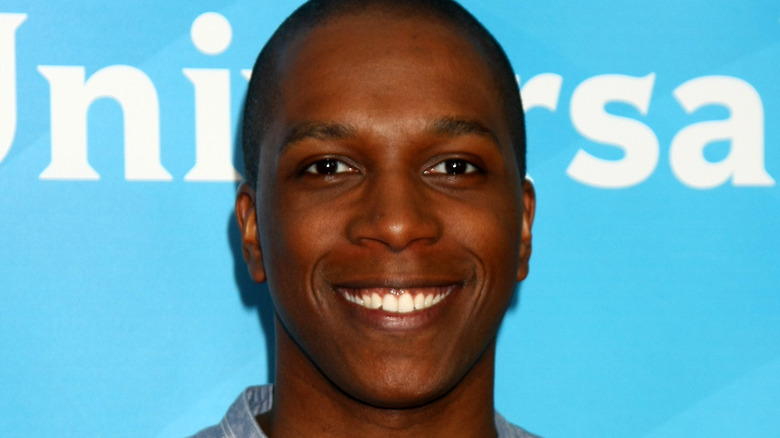 Kathy Hutchins/Shutterstock
In the modern era of rapid information sharing through ubiquitous cell phones and internet connections, keeping a secret in the movie industry can be tricky. After all, blockbuster films list hundreds of people in their credits, and when everyone has a camera on their phone, sensitive details are hard to keep under wraps.
This is why actors in the MCU have to follow strict rules regarding closely guarded script secrets to keep dedicated fans from hearing spoilers that could reveal significant plot twists. While the intensely structured and successful MCU might be on the extreme end of the spectrum as far as protecting secrets goes, Disney is far from the only production studio that goes to intense efforts to keep their projects a secret.
For instance, Tony-winning actor Leslie Odom Jr. recently shared a story about a part he landed in a high-profile HBO project that he never even learned the name of while trying out for the role. The fact that he never knew was especially remarkable, considering that the film was a part of the premium cable and streaming service's best-known properties. Here is the upcoming movie that Odom didn't even know that he had auditioned for.
Leslie Odom Jr. scored a part in The Many Saints of Newark without even knowing it
In a recent interview with Rolling Stone, Leslie Odom Jr. revealed that he had managed to score a part in the upcoming prequel film to "The Sopranos," "The Many Saints of Newark," without ever being told what the movie was.
Odom said that while he had an idea that a prequel film for "The Sopranos" was in the works, he wasn't included in the initial round of auditions but instead got a call after production was underway. He compared the process to the infamously strict superhero franchise, explaining, "They keep things very tight to the vest. They're like the MCU. They don't send you a script, don't send you character names, scenarios are changed."
Odom was even asked to retape his audition with notes on his performance, still not knowing the context for his character. He talked about playing a bedroom scene with a light touch during his secretive auditions, only to have the director, Alan Taylor, remind him his character had murdered someone just a few moments earlier. However, Odom replied, "Alan, I don't know any of that. That's privileged information."
"The Many Saints of Newark" has been in development since at least 2017, when David Chase, creator of "The Sopranos," first said that a prequel could work and spent years shrouded in secrecy. Playing things close to the chest seems to have paid off, however, if one of the film's leads didn't even know his character's name — or the famous series it was a part of — when he auditioned.