The Other Marvel Superhero Simu Liu Wishes He Could Have Played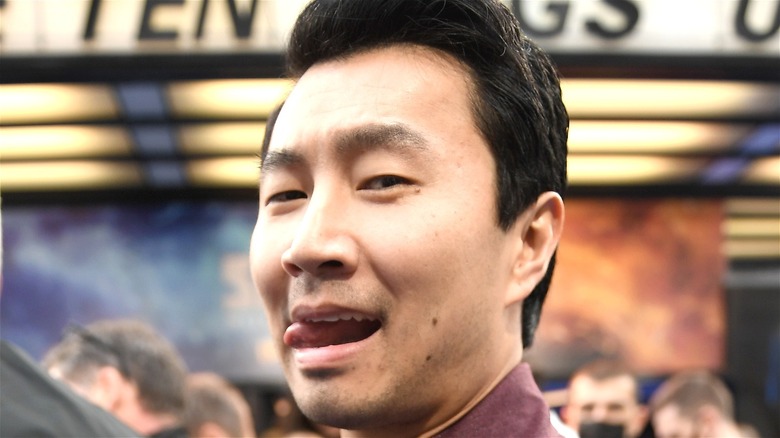 Ian Gavan/Getty Images for Disney
"Shang-Chi and the Legend of the Ten Rings" finally premiered after multiple COVID-19-related delays, and now that the box office results are in, we can finally officially call the movie a hit. Altogether, "Shang-Chi" took in $90 million over the traditionally slow four-day Labor Day weekend. That obliterated the previous Labor Day record held by "Halloween," which took in $30.6 million in 2007. Add in another $56.2 million internationally, and "Shang-Chi" has proven to be a more than worthy addition to the MCU (via Variety).
An opening weekend like that is certainly great news for all involved, and nobody more so than Shang-Chi himself, actor Simu Liu. Fans might not know that Liu lobbied hard to star as the legendary martial arts assassin. When "Shang-Chi and the Legend of the Ten Rings" finally started moving forward at Marvel in 2018, Liu Tweeted at the company offering himself up as the lead. But his love of Shang-Chi goes back much further than that. "I've been manifesting this kind of superhero role for myself for a long time since before that tweet," he told The Washington Post. "In my mind I had been chasing that role my entire life."
But Shang-Chi isn't the only Marvel superhero Simu Liu has longed to embody. In a recent interview with ScreenRant, Liu shared another Marvel character he's long wanted to play.
Simu Liu's dream MCU role proves he's a bigger Marvel head than most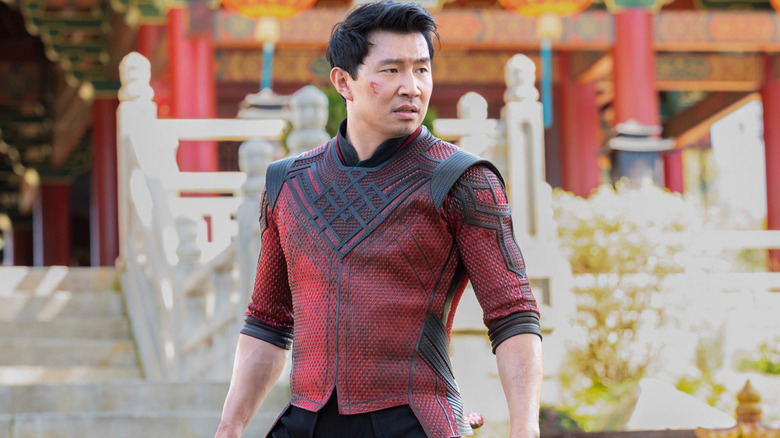 Disney/Marvel Studios
Besides Shang-Chi, the other Marvel character Liu has most wanted to play is Sunfire, a.k.a. Shiro Yoshida, the atomic fire-powered hero who discovered his abilities when he visited Hiroshima shortly after it was hit with a nuclear bomb in 1945.
"When I was like 22 years old, I wrote this bible for a Sunfire series," Liu said. "So, Sunfire is actually one of the members of the first X-Men team, and he's a Japanese mutant who got his powers from a young age and grew up in an environment raised by his uncle to hate America. So he starts off as an enemy of the X-Men and then he has this beautiful arc in which he realizes he's the bad guy – and then he becomes a good guy, then he becomes somewhere kind of in between. He's a really, really fascinating character, and I thought, hey, it would be really cool to play him."
According to Liu, Sunfire was his first choice. "This was before I knew Shang-Chi even existed," he continued. "I guess you could say I was manifesting superhero roles for myself since a lot further back than that tweet. I've always just been such a big fan of the MCU and anything Marvel, really."
Since Disney acquired 20th Century Fox in March 2019, the stage has been set for the X-Men to appear in the MCU (beyond those that already have). If Sunfire ever does make an appearance in an MCU movie, Simu Liu's name likely won't be in the running, but Shang-Chi is a pretty good consolation prize.