Why Fin's Son On Law & Order: SVU Looks So Familiar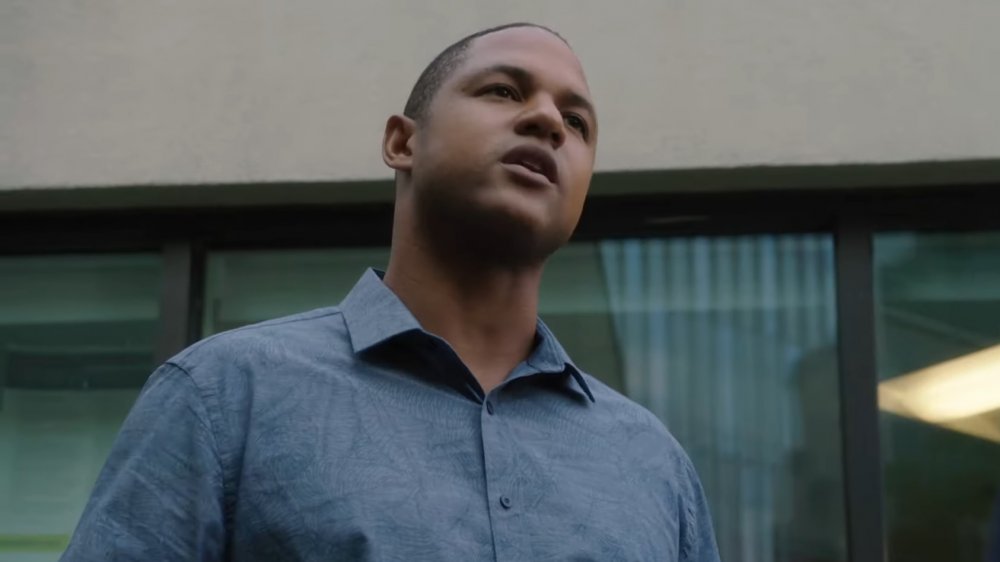 NBC
Ice-T's Odafin "Fin" Tutuola has been a regular on the long running cop drama Law & Order: SVU for two decades. Other than Olivia Benson — the iconic lead character played by Mariska Hargitay in a role she's been developing since the show's first season in 1999 — Fin is probably the most iconic character on the series. Whether it's for his impeccable one-liners or the warm heart that hides behind his tough exterior, fans of the show have adored Fin from the jump.
Even though the focus of SVU is the complicated and disturbing crimes the detectives face, the show also works hard to develop each squad member's backstory and personal life. One of the most touching storylines on the show has been Fin's relationship with his son, Ken Randall. It's a character arc that has been slowly nurtured over 15 seasons to great results.
Ernest Waddell, the actor who plays Ken, brings some much needed empathy to the character. If you're a fan of his work on SVU and are wondering, "Where have I seen him before?", don't worry — you're probably not confusing him with someone else. Waddell has been steadily working in TV since the early 2000s, and despite not having the name recognition of some other Law & Order: SVU guest stars (looking at you, Sarah Paulson and Bradley Cooper), he does have other standout roles on his resume.
Here's why Fin's son on Law & Order: SVU looks so familiar.
Why Fin's son is such an important character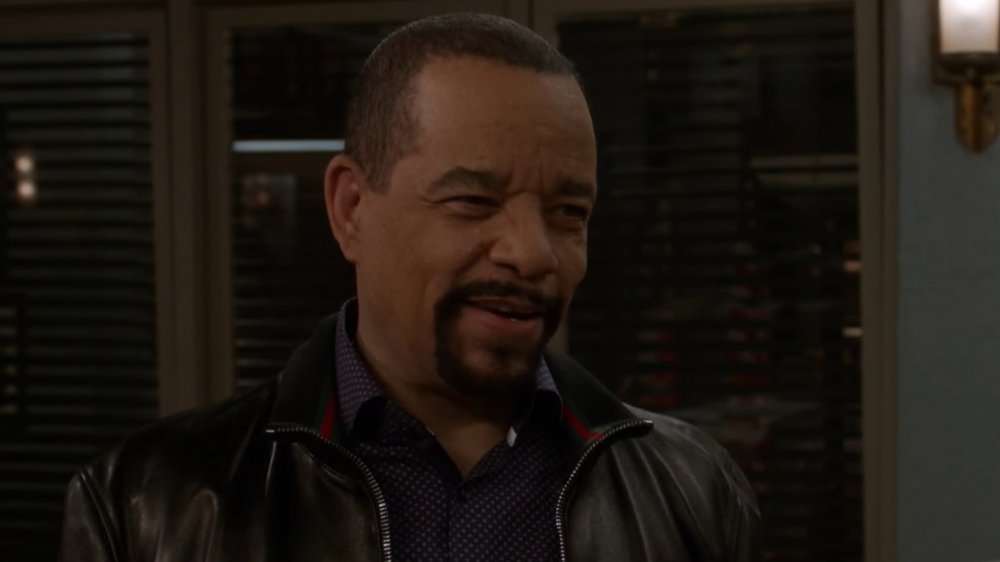 NBC
When we are first introduced to Fin's son Ken on the season 6 episode "Haunted," the two have an estranged relationship. Ken has even been using his mother's maiden name as his last name to avoid having any kind of connection with his father. Much of their distance comes from Ken's fear that his father won't accept the fact that he's a gay man.
Throughout Ken's run on the show, we see his relationship with Fin improving steadily. On the season 13 episode "Personal Fouls," Fin even says of his son, "He's the bravest man I know." Ken assists with several SVU investigations, even going undercover on occasion. When Ken gets engaged to his boyfriend, Alejandro (Migs Govea), he's nervous to introduce his fiancé to his father. However, the three meet under unfortunate circumstances when Alejandro is assaulted in an anti-gay hate crime that Fin is able to successfully investigate.
The incident allows Fin to realize that he has had some hesitation about his son's sexuality, but that it likely stemmed from his fear that something like what happened to Alejandro would happen to him. In the end, Fin welcomes Alejandro into his family, and celebrates the couple when they announce they are going to become fathers through surrogacy.
Where else you've seen Ernest Waddell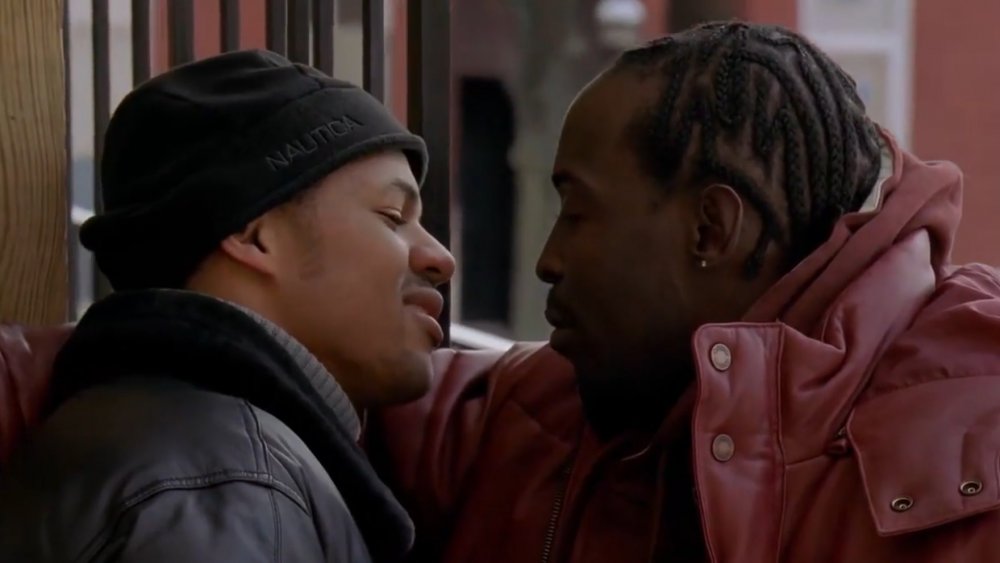 HBO
Lovers of gritty crime dramas will likely recognize Waddell from one of his earliest acting roles. For nine episodes, he guest starred on HBO's seminal drama series The Wire as Dante, the boyfriend of Omar Little (Michael K. Williams). Dante and Omar begin dating on the second season of the show, after Omar's previous boyfriend, Brandon (Michael Kevin Darnall), is brutally murdered by some of the Baltimore stick-up man's enemies. Like Omar, Dante is a petty criminal. The two have a tumultuous working and romantic relationship until Dante is kidnapped and beaten for information about Omar, which he gives, ending the pair's romance.
Soap opera fans may also remember Waddell from his portrayal of troubled teen Curtis Harris on As the World Turns. He was actually the second actor to play the role, taking over from Chad Tucker beginning in 2003. He also appeared in One Tree Hill as the half-brother of series protagonist Peyton Sawyer (Hilarie Burton), as well as on the short lived WB drama series The Bedford Diaries.
Will Ken Randall come back to Law & Order: SVU?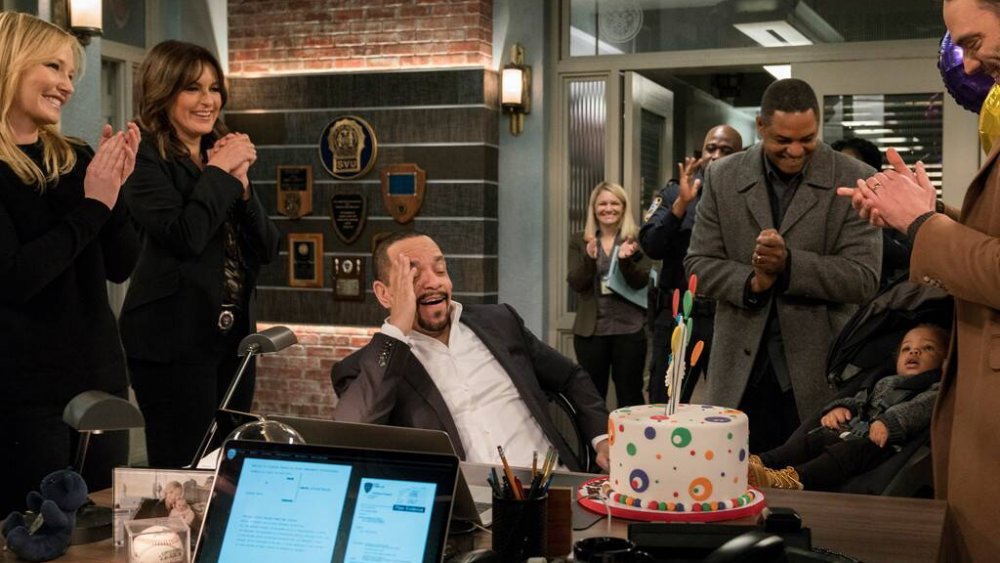 NBC
Given that Ken has always been an infrequent guest character on Law & Order: SVU, it's hard to say for how long his arc will play out. However, he's been appearing steadily throughout the show since season 6, so it seems likely that we'll continue seeing more from the character as the crime drama continues its historic run.
On the season 19 episode "Send in the Clowns," we first meet Ken and Alejandro's new baby, and Fin celebrates becoming a grandfather with his fellow detectives. Ken then appears on an episode of the show's historic 21st season entitled "Down Low In Hell's Kitchen." The episode, inspired by the complicated Jussie Smollett case, featured Ken helping the SVU squad investigate a spate of hate crimes in one of New York City's gay neighborhoods.
If the show continues breaking records as the longest running live action prime-time TV series in history, we'll surely be seeing even more of Ernest Waddell on our screens.