Here's Where You Can Watch Hellboy 2: The Golden Army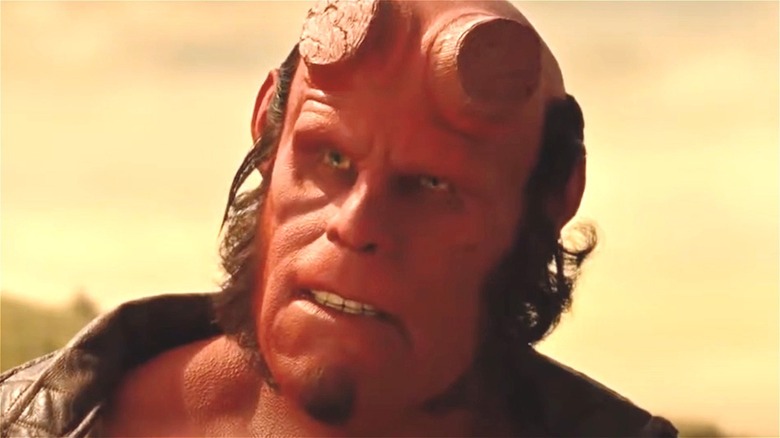 Universal Pictures
We may receive a commission on purchases made from links.
2008's "Hellboy 2: The Golden Army" has proven to be a popular addition to horror director Guillermo del Toro's version of the Dark Horse Comics hero's on-screen story. "Hellboy 2" follows the continuing exploits of Hellboy (Ron Perlman), love interest Liz Sherman (Selma Blair), and Abe Sapien (Doug Jones). The sequel also introduces Johann Krauss, the ectoplasmic medium voiced by Seth MacFarlane and played by John Alexander and James Dodd. 
The entire team is up against Prince Nuada Silverlance (Luke Goss), the rebellious leader of a magical civilization who once went to war with humanity. Seeking to forge together a magical crown that will give him the power to conquer the humans, Nuada goes to great lengths to get what he wants. Also, Hellboy and Liz's romance continues apace while Abe experiences bittersweet first love with Princess Nuala (Anna Walton), Nuada's twin sister. Additionally, the Bureau of Paranormal Research and Defense gang continues to frustrate Director Tom Manning (Jeffrey Tambor), and there is a duet between Hellboy and Abe set to Barry Manilow's "Can't Smile Without You." What's not to love? 
For those who want to see a bit of del Toro's earlier work or those who feel like binging on some fun action/fantasy dramedy, "Hellboy 2: The Golden Army" is up and available on several streaming services. Here's where can you watch the film.
Hellboy 2 is available to stream or buy on multiple platforms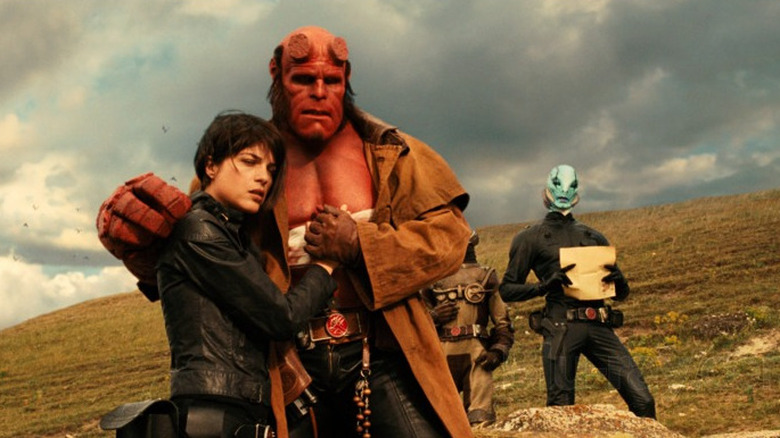 Universal Pictures
"Hellboy 2: The Golden Army" is currently streaming on one platform: Peacock. If you want to watch the 2008 movie for free (albeit, with ads) on that site, you'll have to make an account before you can view the film. If you'd rather rent "Hellboy 2" digitally instead of streaming it, you can go to Amazon Prime and check it out for $3.99. The movie is also available for rental on YouTube Movies, Google Play, Apple TV, and Vudu, all for $3.99 each. 
If you're thinking of having your own "Hellboy" movie marathon, 2004's "Hellboy," the first film in the series, is available on Sling. It is also streaming for free on Amazon Prime and Peacock. "Hellboy" costs $3.99 — just as much as "Hellboy 2" — if you want to rent it via YouTube Movies, Google Play, and Apple TV, but it is a dollar cheaper on Vudu. And, if you have an open slot on your marathon roster and feel like watching the 2019 David Harbour version of the "Hellboy" story, it is available to rent on Amazon Prime and YouTube Movies for $3.99, respectively. No matter which platform you choose to watch this action-packed sequel, you will surely have a Hell(boy) of a night.