The Surprising Movie Jennifer Aniston Calls Her Best Film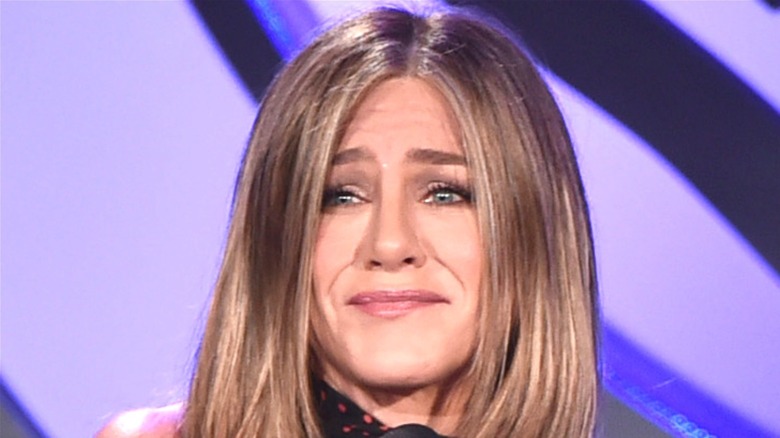 Alberto E. Rodriguez/Getty Images
Most people know the actress Jennifer Aniston because of her role playing Rachel Green in the beloved sitcom "Friends," which ran from 1994 to 2004. The character of Rachel is a young woman from a privileged family who runs out on her wedding and starts over in NYC with her old friend Monica Geller (Courteney Cox) and a few others. Aniston's performance garnered her many awards nominations over the years, with Aniston winning one Emmy, Golden Globe, and SAG Award for playing Rachel. 
While this is arguably her best-known role, Aniston has gone on to give many great performances over the years. Some of her most prominent work since "Friends" includes the indie film "Cake," multiple successful comedies like "The Break-Up," "Office Space," "Bruce Almighty," and "Just Go With It," and of course, her recent return to television playing Alex Levy on Apple TV+'s critically-acclaimed "The Morning Show" series, co-starring Reese Witherspoon, Billy Crudup, and more. Like any actor working over so many years, Aniston has had some not-so-successful projects as well, but overall, her impact on the comedy genre of film and television is too strong to deny. 
But what roles are Aniston most proud of? Back in 2014, Aniston was asked this exact question, and one of the roles she picked as a favorite will surprise you. 
Aniston loved playing Dr. Julia in Horrible Bosses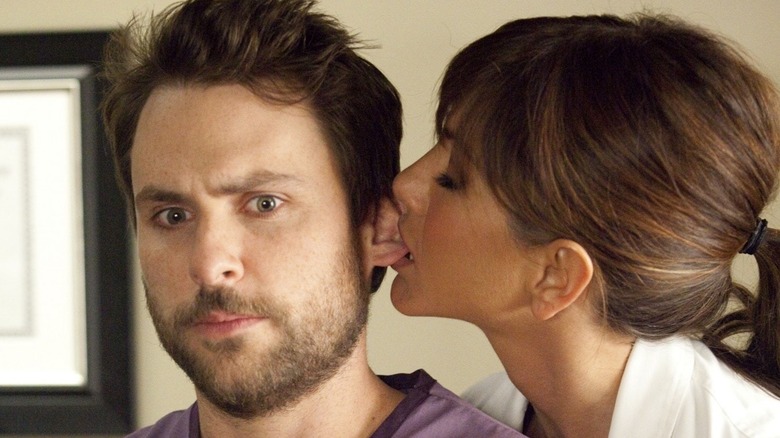 Warner Bros.
In an interview with Vanity Fair in 2014, Aniston was asked about the movie roles from her career that she is most proud of. The interviewer also requested Aniston name a few others aside from independent films like "Cake" and "The Good Girl," a 2002 film in which Aniston plays a downtrodden woman reconsidering her life in a small town, which seemed like obvious picks. In response, Aniston decided on another independent film, "Friends with Money," a 2006 film written and directed by Nicole Holofcener, and in a surprise move, she also named her character from the 2011 dark comedy "Horrible Bosses," a woman named Dr. Julia Harris who sexually harasses her dental assistant Dale Arbus, played by Charlie Day.
While the interviewer notes that the timing of the conversation coincided with the release of "Horrible Bosses 2," there's actually a lot of reason to believe that Aniston was earnest in this answer. Although Aniston is no stranger to the comedy genre, Dr. Julia is a complete 180 from the type of characters she usually plays. She's raunchy, manipulative, and all-around not a good person, and so "Horrible Bosses" probably felt like an interesting opportunity for Aniston to try something new. In fact, Aniston even wore a wig for the role to further get into character (Republic World). She impressed with her performance and clearly enjoyed the unique character, as she reprises the role in "Horrible Bosses 2."