Computer Hacker Kurt Returning For Ant-Man And The Wasp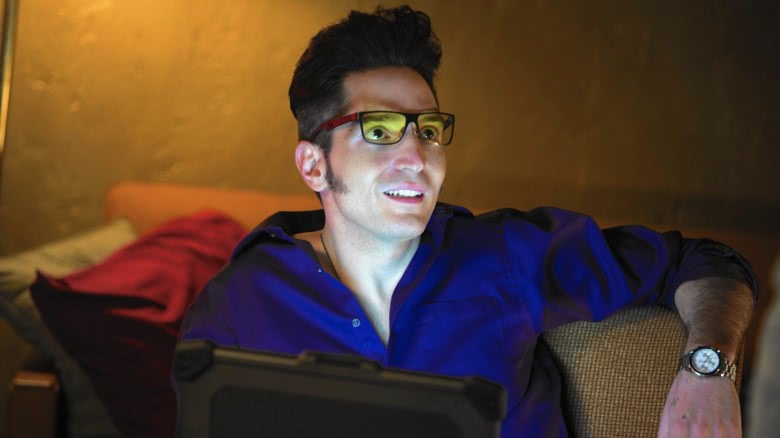 It looks like Scott Lang is getting the old gang back together for Ant-Man and the Wasp.
We recently learned that Michael Peña will return as the fast-talking Luis, and now it looks like David Dastmalchian will reprise his role as Kurt, the Russian hacker.
Speaking with ETOnline (via Screen Rant) Dastmalchian said he'd recently talked with Ant-Man director Peyton Reed, and the filmmaker had some good news for the actor. "It sounds like Kurt is going to be returning to Ant-Man's world," Dastmalchian said, "[I] will be appearing in Ant-Man and the Wasp. And we are very, very, very excited."
In the first film, Kurt is the guy in charge of taking out the security system at Pym Technologies headquarters, allowing Scott Lang (Paul Rudd) to break in and steal the weaponized Yellowjacket suit. (Well, he at least he tried to steal it, anyway.)
If you think you've seen Dastmalchian somewhere outside the Marvel Cinematic Universe, you probably have. He appeared as one of the Joker's henchmen in The Dark Knight, he's popped up in movies like Prisoners and The Belko Experiment, and he's played in TV shows like Gotham, 12 Monkeys, and The Flash. He'll also appear in Denis Villeneuve's upcoming Blade Runner 2049, along with fellow Marvel star Dave Bautisa.
As for the rest of the Ant-Man cast, we know that Evangeline Lilly and Michael Douglas are also coming back, but there's no word yet about Judy Greer or hip-hop artist T.I., who played Dave, the third member of Scott's gang.
While we wait for more news on the upcoming sequel, be sure to check out what really happened behind the scenes of the first Ant-Man.