Matthew McConaughey's Highest-Grossing Movie Might Surprise You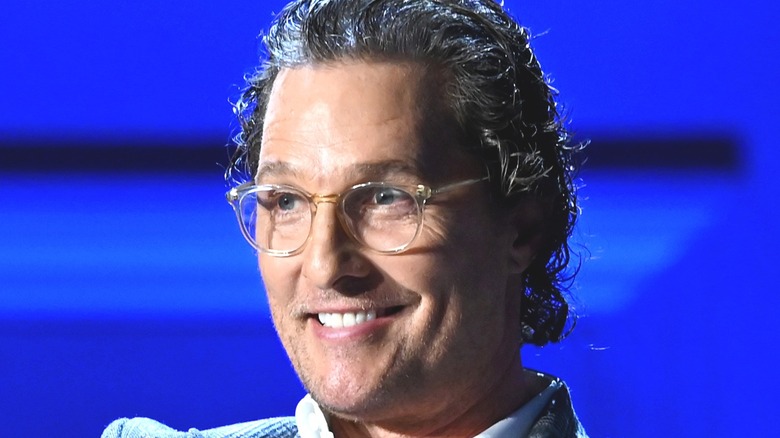 Noam Galai/Getty Images for HISTORY
It would be shocking to find out that an avid movie fan hadn't heard of Matthew McConaughey. The actor is one of the most well-known in the business — loved for comedy films like "How to Lose a Guy in 10 Days," "Dazed and Confused," and "Tropic Thunder." McConaughey isn't limited to comedies, however. The Texan is also widely respected for his more dramatic roles in movies like "Contact," "A Time to Kill", and "Dallas Buyers Club" — which earned him his first Academy Award.
While reflecting on all those films, you might realize that none of them were considered blockbusters. That's because McConaughey typically doesn't star in films that dominate the box office. A good portion of the movies in his catalog have done well at the box office (per The Numbers), but they aren't exactly what you would describe as smash-hits. This makes for a very interesting breakdown of McConaughey's box office numbers, which are all over the map. His highest-grossing movie might be hard to guess, but loyal fans of the actor might have an idea as to what it is.
Matthew McConaughey's highest-grossing movie blows all his live-action films out of the water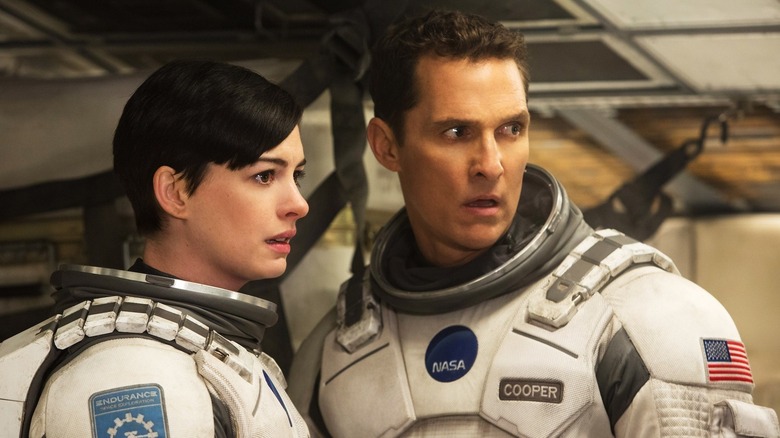 Paramount Pictures
In 2014, Matthew McConaughey teamed up with director Christopher Nolan for his space adventure film, "Interstellar." According to The Numbers, the movie earned a whopping $651 million worldwide, with an impressive take of $188 million at the US box office. These numbers put the film at the top of McConaughey's highest-grossing movies list. In second place is the animated feature "Sing," where the actor voices Buster Moon. The 2016 film earned over $632 million at the worldwide box office, landing just $19 million behind "Interstellar."
However, nothing comes close to the Nolan film when it comes to live-action movies in McConaughey's backlog. His second-highest earning live-action film is "The Wolf of Wall Street," where he plays a very minor role opposite Leonardo DiCaprio. The movie made a global total of just under $390 million, putting it lightyears behind "Interstellar." Some of the other bigger contenders on McConaughey's resume include the aforementioned "Tropic Thunder" ($191 million), "How to Lose a Guy in 10 Days" ($178 million), and "Magic Mike" ($170 million). McConaughey might not be raking in MCU box office numbers, but his combined film total gross is over $2 billion, which we consider rather impressive.