What The Final Girl From Black Christmas Looks Like Today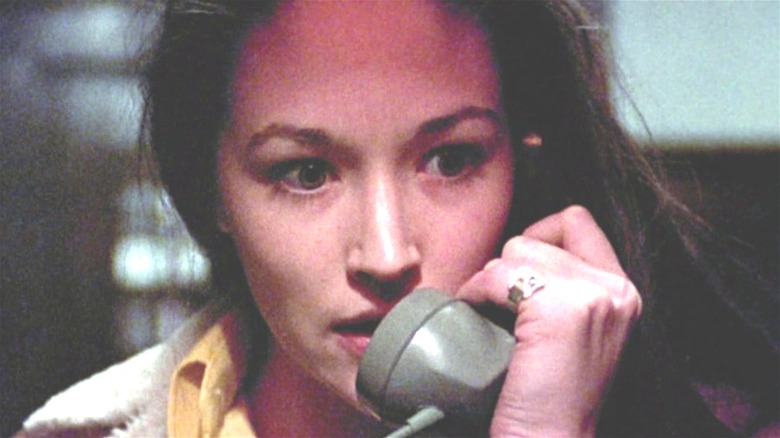 Ambassador Film
Director Bob Clark hit both ends of the holiday spectrum with the family-friendly classic "A Christmas Story" and then the anxiety-inducing slasher "Black Christmas." His latter film is considered one of the earliest entries into the slasher genre, paving the way for films like "Halloween."
The 1974 film follows Jess Bradford (Olivia Hussey) and her Pi Kappa Sigma sisters as they received increasingly disturbing phone calls from a man they've dubbed "The Moaner." As this is happening, local women are going missing and getting murdered. Their sorority house quickly becomes the killer's next target, and by the end, Jess is the last one standing ... but the killer is still hiding in the house.
Hussey gained international recognition after being cast in the highly-coveted role of Juliet Capulet in Franco Zeffirelli's 1968 adaptation of "Romeo and Juliet." She won a Golden Globe for this, a major feat considering it was one of her first film roles.
The roles of Juliet and Jess drastically differ, and Hussey had an otherworldly reason for accepting the Final Girl part. She told "Black Christmas" co-producer Gerry Arbeid that a psychic had told her a Canadian film she would star in would be a financial success (via Mental Floss).
Her portrayal of Jess was sealed by fate and the film became a critical and financial success. Later, it crossed into cult classic territory and is regarded as one of the best horror films ever made.
So, what is Olivia Hussey up to now?
Olivia Hussey went back to her Shakespearean roots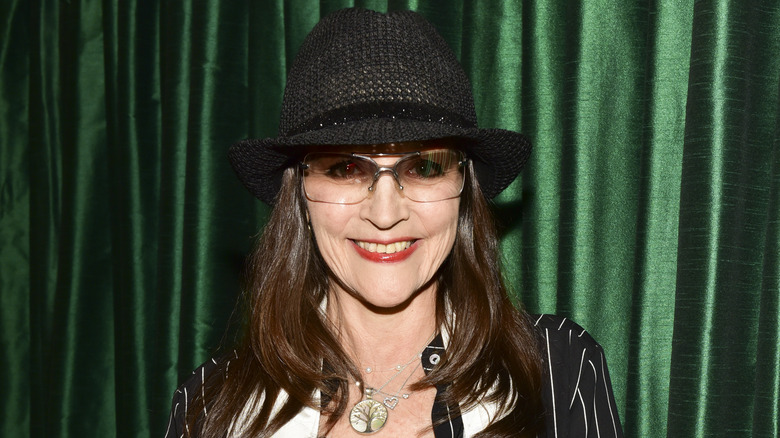 Rodin Eckenroth/Getty Images
Following "Black Christmas," scream queen Olivia Hussey went on to star in a few more horror films like "It" and a "Psycho" prequel. While some famous Final Girls go on to make a name for themselves in the genre, Hussey went a different route.
Most recently, she starred in "Social Suicide," a "Romeo and Juliet"-inspired romantic thriller. The modern Shakespearean tragedy reunited Hussey with Leonard Whiting, who portrayed her star-crossed lover Romeo Montague. Her daughter India Eisley starred in the leading role as her on-screen daughter. "The Girl on the Balcony: Olivia Hussey Finds Life after Romeo and Juliet," her 2018 memoir, explores her career-defining role as Juliet and the ups-and-downs of being an it-girl.
In January, Hussey appeared on the podcast Soul Stories where she and Dr. Gayle M. Randall discussed spirituality, acting, and the modern entertainment industry. "Nobody started acting because they wanted to become a star or celebrity," she said. "We all started acting because there was nothing else we wanted to do — it was a passion, a calling."
Hussey often shares throwback pictures from her previous works on Instagram, as well as posts reflecting her animal rights and human rights activism.