What The Cast Of Drive Me Crazy Is Doing Now
While the '80s may have their classic John Hughes movies, the '90s were arguably the decade of the teen rom com and 1999 may have been the pinnacle. From "10 Things I Hate About You" to "She's All That," there are a lot of teen romps. "Drive Me Crazy" follows suit. It was written by Rob Thomas before he created "Veronica Mars" and "iZombie," based on a book by Todd Strasser, who presaged the YA craze and since has won a ton of awards for his novels directed at young people. Plus the cast was a killer combo of stars and unknowns.
It doesn't hurt that the movie shares the title of the hit Britney Spears song "(You Drive Me) Crazy," off the film's soundtrack. And it should be added that stars Melissa Joan Hart and Adrian Grenier appeared in the song's music video at a time when music videos, and for that matter Britney Spears, were still at the top of the pop culture hierarchy.
Since then a lot has changed, both for the world at large and for the cast. Some have moved up in Hollywood, some have disappeared, but it's impressive how many of the mostly-unknown-at-the-time cast have had long, rambling careers since.
Melissa Joan Hart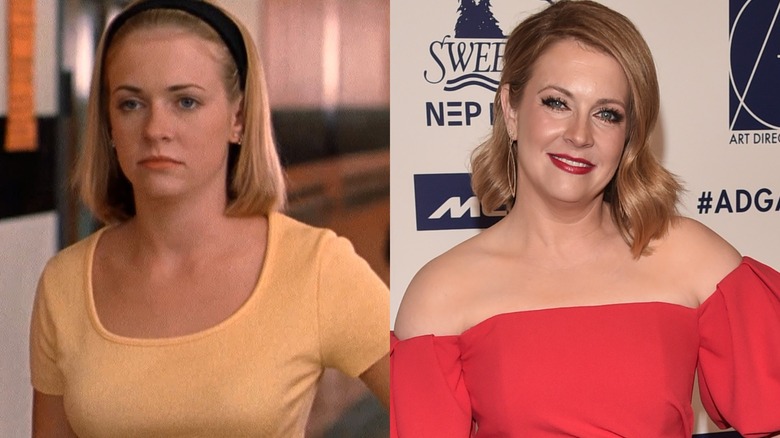 Twentieth Century Fox, Alberto E. Rodriguez/Getty Images
Melissa Joan Hart plays Nicole Maris, the star of the 1999 teen prom com, and she's been working steadily ever since "Drive Me Crazy." Of course before the movie she was already a teen star from her lead roles in "Clarissa Explains it All" and "Sabrina the Teenage Witch." "Sabrina" continued until 2003, and she followed it with a string of cameos (some of which reprised her Sabrina Spellman) in shows ranging from "Robot Chicken" to "Law and Order." From 2010-2015, she and fellow teen idol Joey Lawrence had their own show, "Melissa and Joey."
In 2019, Melissa Joan Hart played Liz, the wife of Sean Astin in the Netflix series "No Good Nick." Currently, according to an interview in The Ringer, she just finished shooting an upcoming 2021 Lifetime Christmas movie "Mistletoe in Montana" and there are rumors floating around about a possible "Clarissa Explains it All" reboot.
Aside from acting, Hart has plenty more going on. For example, she's just recently developed an Eggo emoji — an Eggoji — with Eggo waffles. Because who doesn't like frozen waffles? And she even appeared on an episode of "Hell's Kitchen" as a VIP guest. Between Eggos and Gordon Ramsay, maybe Hart could have a side gig as a culinary personality. "Clarissa Explains all about Cuisine" perhaps?
Adrian Grenier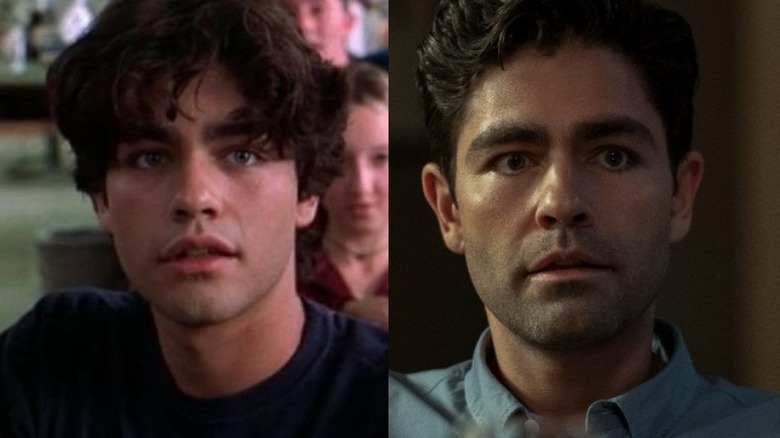 Twentieth Century Fox, Netflix
Melissa Joan Hart said in a 2016 US Magazine article that her favorite '90s kiss was Adrian Grenier. While Hart was already a leading star before "Drive Me Crazy," that movie was Adrian Grenier's first big role on his way to the top. After that, he would go on to the lead in the movie "Harvard Man," but his big life-changing role was playing Vinnie Chase on the HBO hit show "Entourage."
Appropriately, his role as Chase Hammond in "Drive Me Crazy" led to the star turn as Vinnie Chase (though he did appear in a Woody Allen movie as a member of Leonardo DiCaprio's entourage). He also played Anne Hathaway's boyfriend in the Meryl Streep hit "Devil Wears Prada." Grenier never stopped gracing the screen with his beautiful face and at this moment has a mini-series, "Clickbait," in post-production. He's also spent some time behind the camera, directing several documentaries.
But arguably his biggest impact comes offscreen. Grenier is currently making waves as a UN Goodwill Ambassador and an environmental activist/investor. The brooding Chase Hammond has really made quite something of himself.
Stephen Collins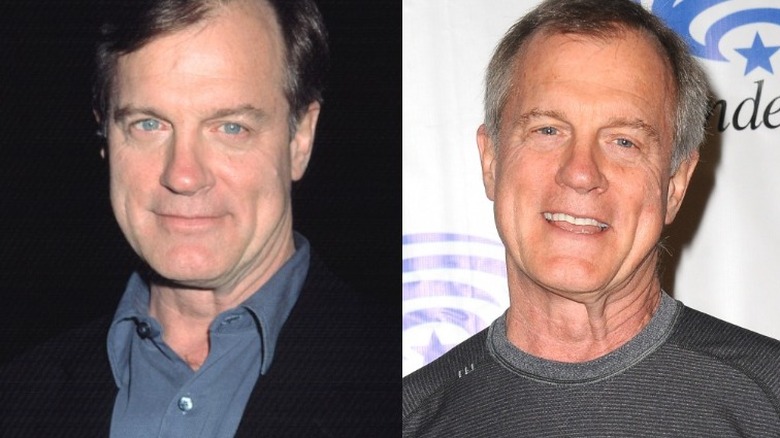 Albert L. Ortega/Getty
Stephen Collins' acting career began in 1971, with an uncredited bit role on a relatively-forgotten series called "Dan August." He had more TV one-offs, finally getting a bigger role in 1979's "Star Trek: The Motion Picture." Twenty years later, Collins plays Mr. Maris, doting single father to Melissa Joan Hart's Nicole Maris in "Drive Me Crazy." At the time he was also playing another loving, wholesome father: Reverend Camden on "7th Heaven." He subsequently appeared on "It's Always Sunny in Philadelphia" and was a co-star on the TV series "No Ordinary Family." He would continue acting on TV shows, including on the 2013-14 series "Revolution" until 2014. That was the year the bottom fell out.
In 2014, Collins lost his reputation as a standup guy and good family man and basically got kicked out of Hollywood. That was the year when his wife recorded him confessing to "inappropriate sexual contact with minors" during a therapy session, an allegation People Magazine then investigated and corroborated. That wife, Faye Grant, who was also in "Drive Me Crazy" as Nicole's mother (the irony of Collins and Grant playing a divorced couple back then is pretty interesting) would become his ex-wife and tell People he has "sociopathic tendencies.
Ali Larter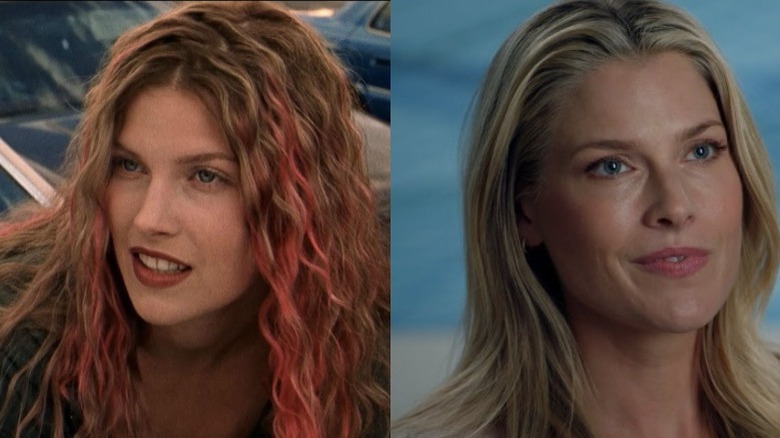 Twentieth Century Fox, ABC
Ali Larter turned a lot of heads when she donned the infamous whip cream bikini in 1999's "Varsity Blues." She then showed a slightly darker side as Grenier's punk girlfriend, Dulce, in "Drive Me Crazy." Dulce hates the popular group Nicole is part of but dumps Chase for not being enough of an activist. He takes up with Nicole to get revenge and sparks fly. 
Since then, Larter's career kept on going. She had turns in "Legally Blonde," "Jay and Silent Bob Strike Back," "Final Destination 2," and even appeared as herself on the pilot for co-star Grenier's "Entourage." She followed that up with an appearance in 2016's "Resident Evil: Afterlife," several recurring roles on series like "Heroes," "Legends," "Pitch," and the Emmy-nominated series "The Rookie."
Unfortunately her most recent headlines have centered on allegations that she was toxic and racist towards her African American "Heroes" co-star Leonard Roberts. She has apologized, and time will tell whether Hollywood accepts that apology.
Kris Park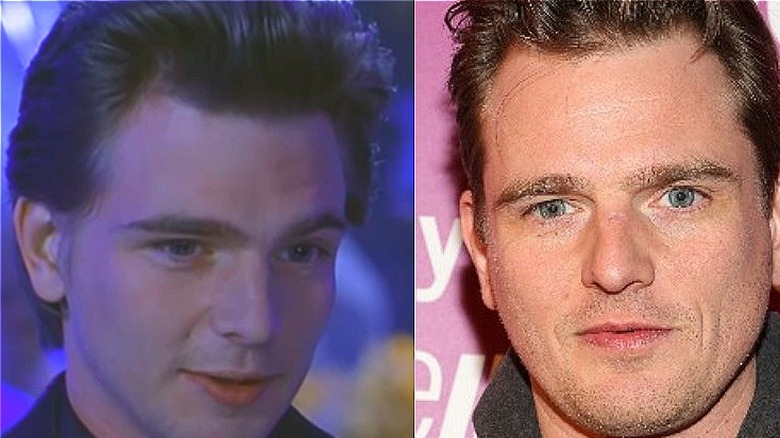 Twentieth Century Fox, Mike Windle/Getty Images
Kris Park went on to big name projects after "Drive Me Crazy." In the film he plays Chase's nerdy friend Ray Neeley, the good guy who wishes he was a cool guy even though he's simply too smart. (After all, he quotes Dickens at prom.) Park's turn obviously brought him to the attention of other production teams. He landed a role in Spike Lee's 2000 film "Bamboozled" and kept going. Ever since, the majority of his parts have been in indie flicks and shorts, though most have been lower-budget indies. In 2013 he starred in the short, "Chapel Perilous," which won the Audience Award at Sundance.
Currently Park has a crime thriller, "Other Monsters," that's completed and awaiting distribution. Plus he has another film, a romantic thriller retelling of Henry Ibsen's play "Hedda Gabler," in post. Park is still working in Hollywood, and seems to have carved his own underground niche. Not bad for just another teen geek.
Jordan Bridges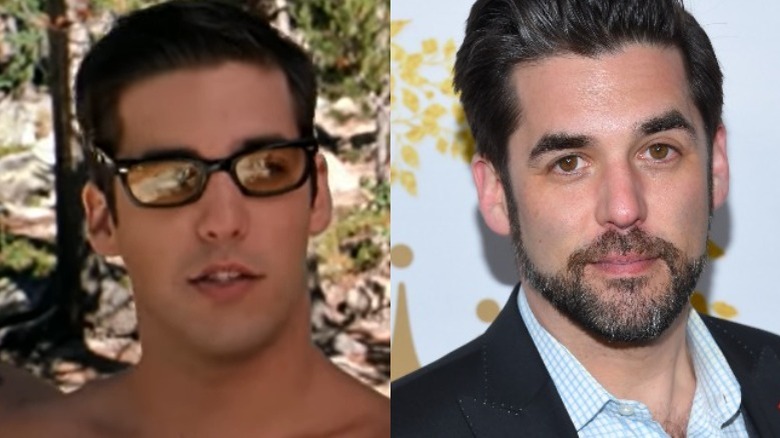 Twentieth Century Fox, DFree/Shutterstock
Eddie Lampell is the stereotypical popular high school jock. He drinks too much. He abuses his girlfriend. And he beats up nerds. Jordan Bridges plays Eddie Lampell in "Drive Me Crazy" yet Bridges himself has had a career since that's been anything but stereotypical.
To start, Jordan Bridges was extraordinary before he acted in the movie. He's the son of Beau Bridges, kicking off the third generation of the Bridges acting dynasty. After "Drive Me Crazy," Bridges appeared in series like "Charmed" and he had a 7-episode arc in "Dawson's Creek." Plus he plays the role of Spencer Jones in the 2003 movie "Mona Lisa Smile."
Bridges' biggest move, though, would be when he went on to play Frankie Rizzoli Jr. in "Rizzoli & Isles," appearing in 105 episodes. He's currently on the upcoming FX on Hulu TV series "The Old Man," starring his uncle Jeff. While production and release was halted due to COVID and later Jeff Bridges' lymphoma diagnosis, it's now set to drop in 2022 and we can see the next step in the Jordan Bridges journey.
Susan May Pratt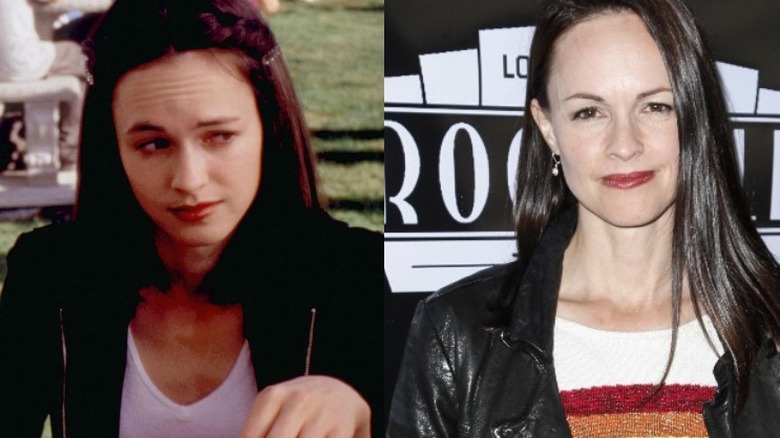 Twentieth Century Fox, Tibrina Hobson/Getty
Susan May Pratt had a big teen romance splash year in 1999, appearing in "10 Things I Hate About You" and, later, in "Drive Me Crazy" as Alicia, Nicole Maris' calculating, backstabbing "popular" friend. One has to wonder if she maybe played the role a little too well to be likeable enough for a long career. She did have one more big movie, 2000's "Center Stage." Yet things began to taper off.
Since "Drive Me Crazy" she's made cameos in TV series like "CSI", "CSI: Cyber," and "Masters of Sex." She even appeared briefly in an episode of "Mad Men." And she acted in films like "Open Water 2" and Joel Edgerton's movie "The Gift." Starring roles, however, have been seemingly gone for a while. Pratt most recently made an appearance in a 2019 series about a nudist camp, "Act Super Naturally." Given how the world's been ground to a halt since 2019, it's not surprising she hasn't notched any credits since then. In 2015, she opened up to BuzzFeed about how disappointing it is to have peaked in her mid-20s.
Mark Webber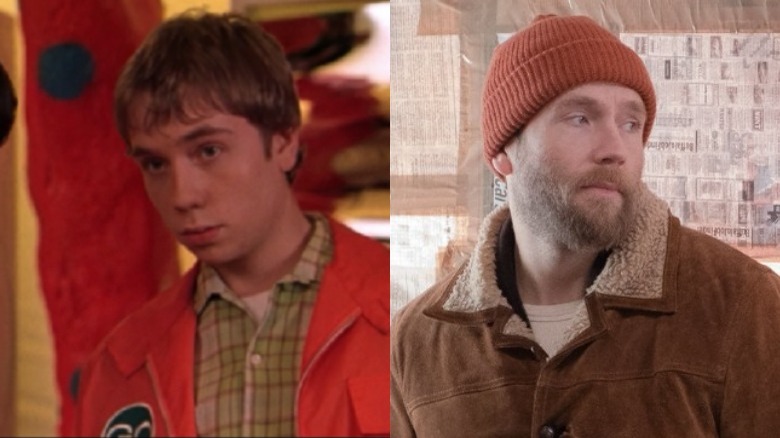 Twentieth Century Fox
In "Drive Me Crazy," Webber plays Dave, the third person in Chase and Ray's nerd trio. Dave was also known as Designated Dave, picking up the drunk cool kids, claiming he's trying to be responsible but really he just wants to hang out with the cool people. Of everybody in the movie, however, Webber has had one of the most successful and diverse careers since.
Webber went on to play another somewhat nerdy role as Scott Pilgrim's good friend and bandmate in "Scott Pilgrim vs. the World," a role he revisited in the "Scott Pilgrim vs. the World Water Crisis" video, a live read of the movie done to raise support for clean water.
He's also appeared in other movies. He was in 2014's "Laggies," starring Keira Knightley, Chloe Grace Moretz, and Sam Rockwell; plus he was in "Green Room" starring Anton Yelchin, Alia Shawkat, and Imogen Poots. Webber also starred in the TV movie "L.A. Confidential" and was most recently starred in the movie "Clover," heading up a cast that includes Ron Perlman and Chazz Palminteri.  At some point, Webber seems to have wanted to jump behind the camera. He's directed five films, the most recent in 2019. Because really, there's nothing nerdier than directing.
Keri Lynn Pratt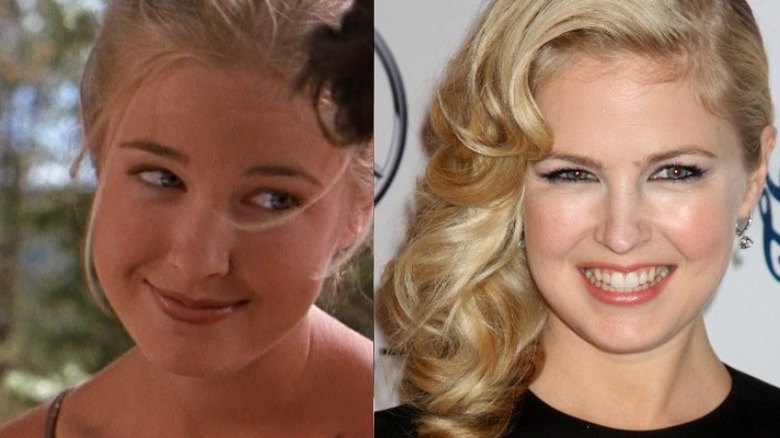 Twentieth Century Fox, Kathy Hutchins/Shutterstock
Dee Vine is one of the few good "cool" girls. She's a kindred spirit to Chase since they both have a history of rejection and being ostracized for their weight before now, finally, making the cool group. She also asks him if he's really happy with all the popularity considering the fake friends and, in her case, the abusive boyfriend. Keri Lynn Pratt plays the complex Dee very well considering she only had one role before. Afterwards, like many other cast members she went on to one-off appearances on big series like "That '70s Show," "Boston Public," "Nip/Tuck," "Family Guy," and lots of police procedurals. 
She also had several multi-episode arcs on shows like "Veronica Mars," "Smallville," Brothers and Sisters," and even had an 18-episode arc on "Jack and Bobby." She appeared in movies you likely wouldn't recognize, with her most-notable title being "I Hope They Serve Beer in Hell" (and she played Blonde Secretary in Tom Ford's star-studded "A Single Man"). Her last credit is as a recurring in the 2014 mini-series "The Originals." Even though she hasn't worked in close to a decade years, one can't count out the deep, bright and strong Dee Vine.
Lourdes Benedicto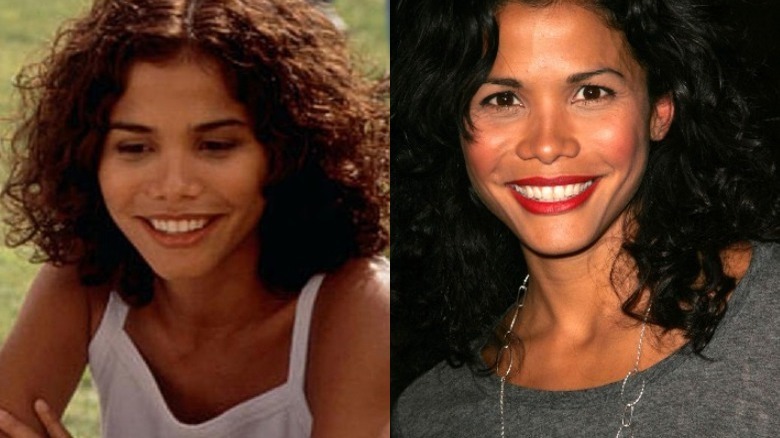 Twentieth Century Fox, s_bukley/Shutterstock
Lourdes Benedicto plays another one of the popular mean girls on "Drive Me Crazy." Chloe Frost seems to have it all together but, like so often happens with the popular girls, gets drunk and stupid and seems like she's not together at all. Since then, Benedicto has moved up with some memorable arcs on hit shows.
She had 22 episodes of "NYPD Blue," some before and some after "Drive Me Crazy." Then she had a five episode arc on "ER" and was in seven episodes of "Dawson's Creek." The actress caught a lot of attention for her 11 episodes as Carrie Turner on "24." She also appeared on 13 episodes of "The Nine" and had 10 episodes on the series "V." Plus, she's had small parts on shows like "Animal Kingdom," "Shameless" and, most recently, "The Kominsky Method." In 2017, she had a seven episode arc on "Major Crimes."
Gabriel Carpenter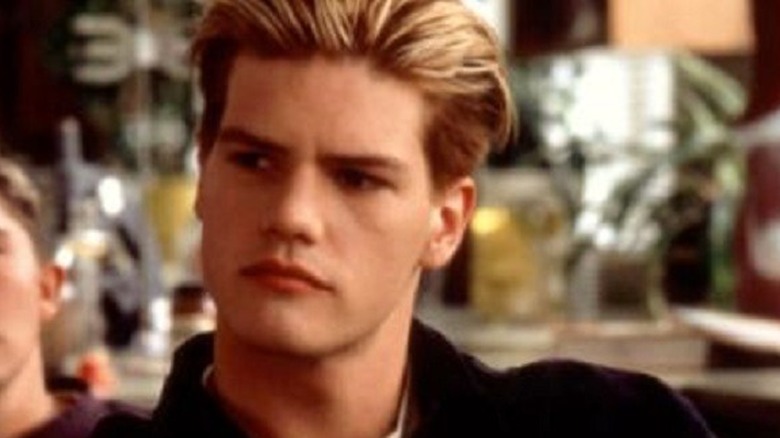 Twentieth Century Fox
In "Drive Me Crazy," Gabriel Carpenter plays Brad the basketball star dreamboat. He's Nicole Maris' boyfriend, with the well-coiffed hair and bright smile that drives all the girls wild. When he dumps Nicole before the centennial dance she'd planned, she decides to get back at him by staging a relationship with her estranged childhood friend and neighbor, Chase (Grenier). Carpenter plays a central part of the film and would go on to a few more roles, including a cameo on "Sabrina the Teenage Witch," usually playing the good looking guy.
He landed a few episodes of "Boston Public" and was even in Penny Marshall's Drew Barrymore starrer "Riding in Cars with Boys." With his good looks and charm, it seemed that the sky was the limit. Yet the roles dried up a little. His final acting gig would be a 2002 episode of "Law & Order." 
After that he disappeared from Hollywood. He's probably still a dreamboat somewhere, but now as a civilian. Poor Brad.
Kristy Wu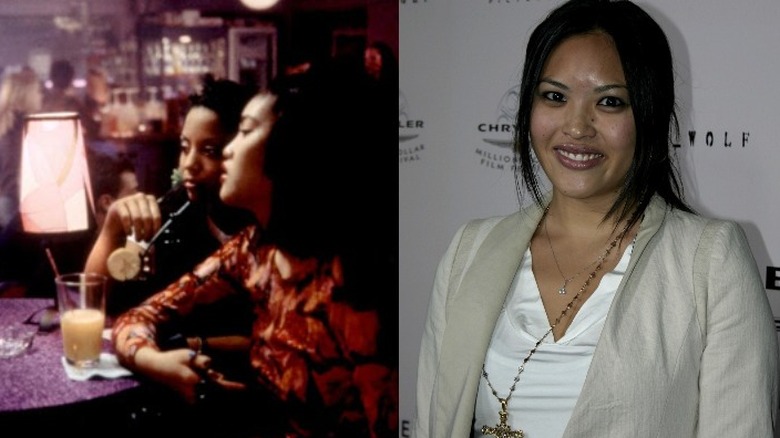 Twentieth Century Fox, Tinseltown/Shutterstock
Kristy plays Liz on "Drive Me Crazy" and was certainly not one of the top bills. Yet she went on the have a career better than much of the cast, and certainly better than most of the supporting women. Wu appeared in six episodes of "Buffy the Vampire Slayer," did some TV movies, and had a 30 episode run on the 2005 Discovery Kids desert island series "Flight 29 Down." Around that same time she starred in the high school horror movie, "Cry Wolf." In 2012 she starred in the Jake Gyllenhall/Michael Peña/Anna Kendrick movie "End of Watch." Then her career changed direction, arguably for the better.
Voice actors can have simpler careers less affected by physical aging with most of their work occurring at a less stressful pace. Kristy Wu is now a successful voice actor. She voiced P'Li in "The Legend of Korra," a formidable firebending enemy. She also voiced 11 episodes of "Transformers: Roberts in Disguise" from 2015-2016. She even had a voice role in a video game, 2012's "Dishonored."
It seems, then, that the key to having a long and diverse career was being the less noticeable of the mean clique.
Mark Metcalf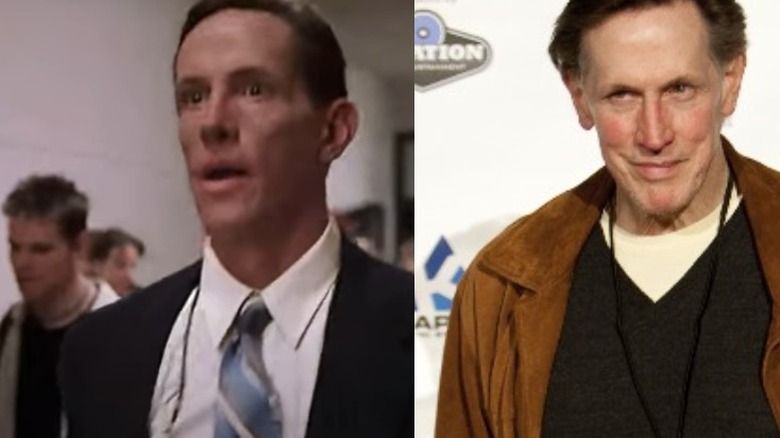 Twentieth Century Fox, Mike Mcginnis/Getty Images
Mark Metcalf came into "Drive Me Crazy" with a slew of roles under his belt. His biggest and most memorable was as the disciplinarian Douglas Niedermeyer in "Animal House." He even appeared in a Twisted Sister music video uttering his trademark lines "You're all worthless and weak!" No surprise then that he played the faculty authority figure Mr. Rope in the Melissa Joan Hart/Adrian Grenier rom com.
His career didn't skip a beat after the 1999 teen movie, continuing to land roles on shows like "Ally McBeal" and Metcalf even had a big recurring on "Buffy the Vampire Slayer," though that had begun before "Drive Me Crazy."
He's continued to act steadily, mixing one-offs on shows like "Mad Men" with feature roles in lesser-known movies. One of his more notable roles was in "Modus Operandi," presented and produced by former adult actress Sasha Grey and starring Danny Trejo. Metcalf most recently appeared in 2019's lauded horror flick "The Field" as Sheriff Roy.
But Mark Metcalf will always be Mr. Rope to us. Actually, no, he'll always be Niedermayer.