What Happened To Danny On Below Deck?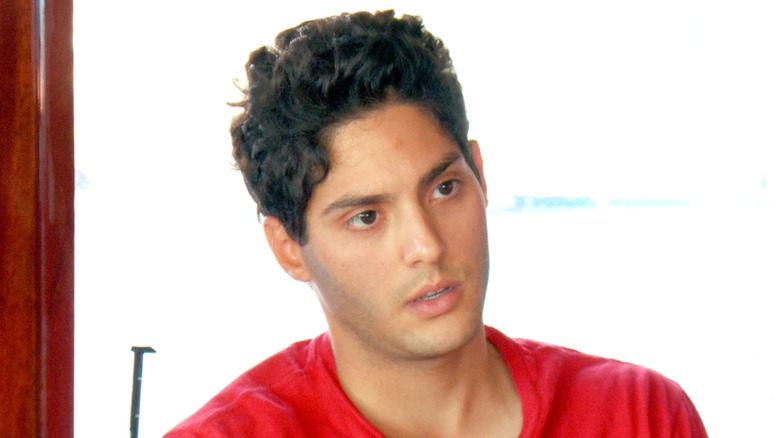 Bravo
Bravo's "Below Deck" series and subsequent spin-offs have become one of the most popular franchises on the reality TV network, alongside shows like "Real Housewives" and "Top Chef." The show follows a different group of yachties every season — which include a captain, the deck crew, and "stews" — providing luxury vacation experiences to high-paying charter guests. While the original "Below Deck" show is most often set in the Caribbean, Bravo has gone on to create spin-offs such as "Below Deck Sailing Yacht" and "Below Deck Mediterranean" set in other parts of the world. 
There have been countless characters in the franchise, as the Captain and Chief Stew are oftentimes the only returning crew members season to season. Looking back at the first season of "Below Deck Med," there was a completely different captain and only two familiar faces: Chef Ben Robinson of the original "Below Deck" and Chief Stew Hannah Ferrier, who was the longest-running cast member of "Below Deck Med" before she was controversially fired by Captain Sandy Yawn in Season 5. But before all of the multi-season drama of Captain Sandy's crew, there was Captain Mark Howard and his batch of rowdy recruits.
Who is Danny from Below Deck Med?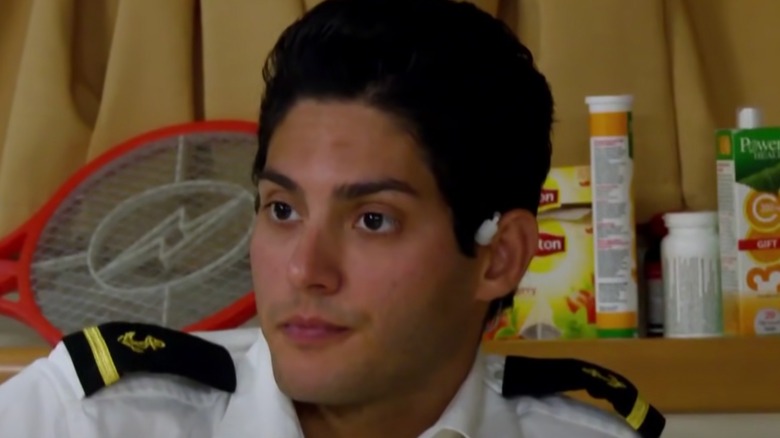 Bravo
One standout of Season 1 of "Below Deck Mediterranean," is bubbly deckhand Danny Zureikat. At the start of the season, the energetic Florida native had big dreams of kicking off a yachting career, according to Bravotv.com. And while he succeeded at being a social butterfly with guests, he managed to alienate himself from nearly the entire crew and ultimately get sent home mid-season by Captain Mark. His biggest foes on the Ionian Princess crew included deckhand Bobby Giancola, bosun Bryant Kattenburg and Chief Stew Hannah Ferrier. 
Aside from getting in arguments with his crewmates, Danny also got himself into trouble by getting too close to the guests. During one "Below Deck Med" charter, he was caught flirting, writing a poem, and even kissing a Tilted Kilt model named Morgan. At first, he only got a slap on the wrist, until Hannah unveiled the full extent of his messy behavior. 
The ultimate nail in Danny's coffin was when Hannah discovered the deckhand showing photos of the Tilted Kilt ladies to other charter guests. Captain Mark had enough of his "toxic" behavior and handed him a plane ticket home. The captain even went as far as to say that Danny should consider another career outside of yachting because his work was "subpar," according to the Bravo clip. 
Where is Danny from Below Deck now?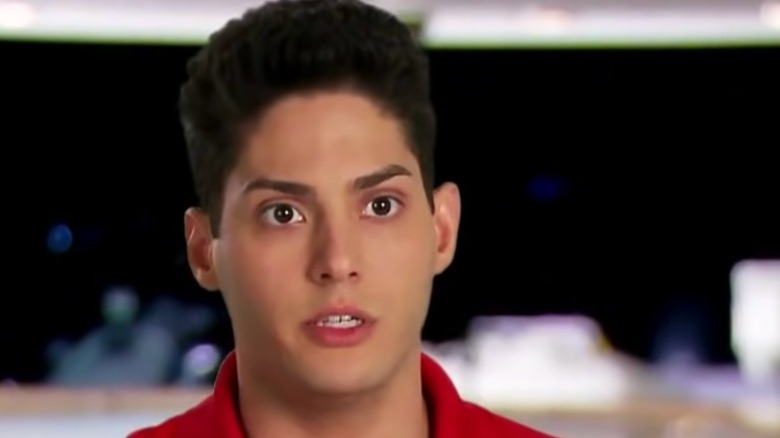 Bravo
After his "Below Deck Mediterranean" days were cut short after just 12 episodes, Danny was shocked. He told BravoTV.com that he didn't agree with his firing, but "fully respect[s]" Captain Mark's choice. "I couldn't process what was happening at first," he said. 
Immediately after leaving the show, Danny told Bravo he continued to explore more of Greece before finding himself back on a yacht in the Caribbean with "Below Deck's" Aleks Taldykin. In a tweet from 2018, Danny said it was "one of the toughest yacht charters [he has] ever worked." 
Since then, Danny seems to have pursued a career in acting and content creating, according to his Twitter bio, and left the yachting world behind. He makes comedy videos on TikTok and YouTube, but hasn't garnered a massive following. His IMDB page shows he's played roles in a handful of video shorts and in a horror dramedy titled "What Doesn't Kill Us." He also is a video game streamer on Twitch, mainly playing "League of Legends." 
His Instagram page also showcases a bunch of random celebrity interactions that don't necessarily seem to be connections through work, but it's unclear. He's posted photos with people like Shaquille O'Neil, Danny Trejo, Kendrick Lamar, and several TikTok and YouTube influencers. So for now, it seems like you're more likely to see Danny on the internet than on a yachting crew anytime soon.