The Shocking Reason Lexi Might Be Leaving Below Deck Mediterranean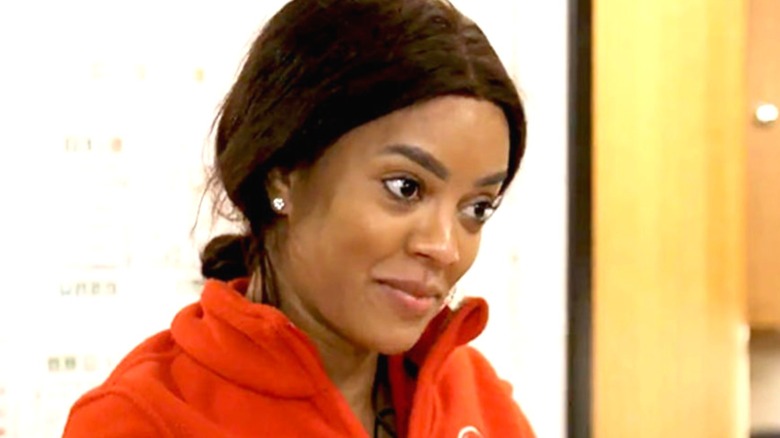 Bravo
While co-worker conflict can make for some engaging reality TV on "Below Deck Mediterranean," fans may have been left shocked by the amount of workplace drama the latest season has brought. As Cinemablend noted, much of this season's drama has come from chef Matthew Shea and second stewardess Lexi Wilson, but in the latest episode, "Ship Happens," drama levels may have reached their zenith as far as Lexi is concerned.
In "Ship Happens," a messy night out for dinner with the crew is only the start of a night that seems to become more intense for all the wrong reasons. Matt storms out, and Lexi skips out on paying her dinner bill, which fills a potentially relaxing dip in the hot tub later at the Lady Michelle with tension. The hot tub becomes the scene for Lexi to unleash on her crewmates in a drunken argument, and later, in the gallery, the second stewardess is seen pushing deckhand Mzi Dempers. Fans are still processing the episode and Lexi's actions, but it also appears that she may be exiting the reality series. 
Lexi says she's quitting the Lady Michelle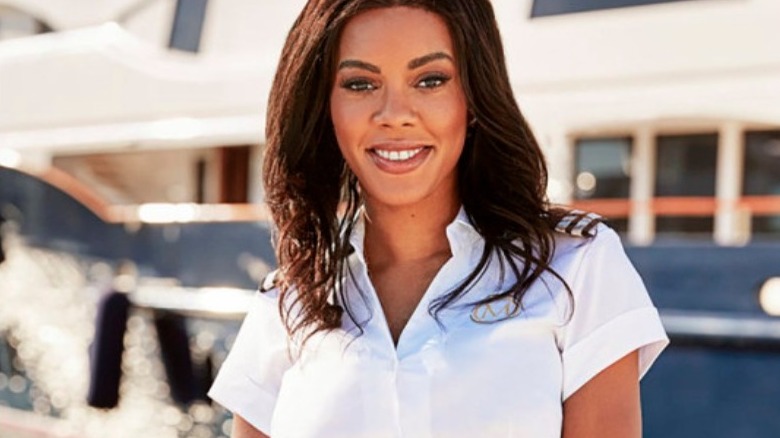 Bravo
The latest episode could also mark the beginning of the end of Lexi Wilson's time on the yacht. As Distractify highlighted, Lexi's boss, chief steward Katie Flood, is forced to come in and try to diffuse things. However, it leads to a heated conversation between her and Lexi when the latter she says that she is quitting. We'll have to wait for the next episode to see if Lexi resigned or was terminated, but her social media activity may have already tipped off fans. According to Metro, Lexi's Instagram bio read that she was "no longer in the yachting industry" before she changed her profile to private shortly afterward. Lexi also revealed what was going through her mind in an interview for Bravo's The Daily Dish, saying she was still not over her father's recent death and noted that she would have handled everything differently on the "Ship Happens" episode in hindsight.
"I definitely wasn't in the right headspace. And I had a s–t ton of stuff going on in my head, like a lot of stuff, but I didn't tell anyone, which is my fault. And I guess I wasn't dealing with it properly, which is also my fault," she said. "In that short space, you know, 15-hour working days, a lot going on, and just, like, alcohol doesn't make it better. I had a lot going on with my dad. I'm still reeling with emotions there. Any little thing triggered me, like out of control, actually." Although she may not be appearing on "Below Deck Mediterranean" anymore, this could be the best move for Lexi Wilson.