The Major Shang-Chi Character That MCU Fans Agree Stole The Show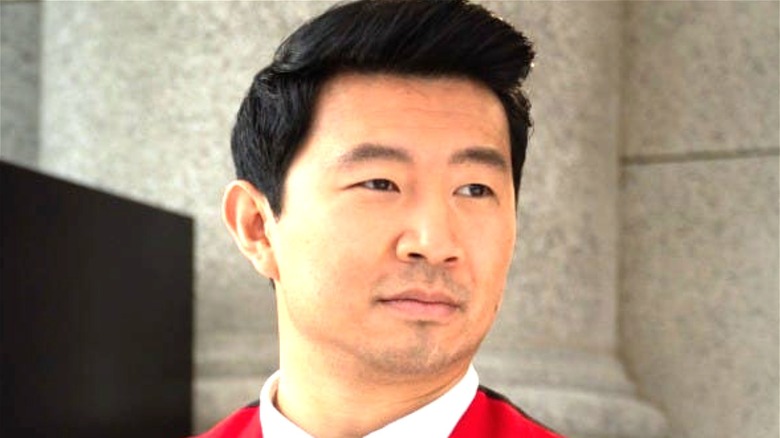 Disney+/Marvel Studios
Even on its opening day, critics and fans alike are showing praise for "Shang-Chi and the Legend of the Ten Rings." The film already has over a 90% on both Rotten Tomatoes' Tomatometer (which is determined by averaging the scores of various professional critics) and its Audience Score. The praise is for good reason, too. The Marvel Cinematic Universe's latest endeavor comes through with a unique identity, blending kung-fu cinema and superhero flicks to a degree that its predecessor, "Iron Fist" simply could not.
Martial arts influences aside, people are also praising "Shang-Chi" for the quality of its characters and story. In particular, there is one major character in the film that most fans agree stole the show, and it's no secret why. The MCU fandom's favorite "Shang-Chi" character is also portrayed by a certified Hong Kong legend. Played by none other than Tony Leung, main antagonist Xu Wenwu won over fans as one of the franchise's best villains.
Why fans give all their love to Tony Leung's Wenwu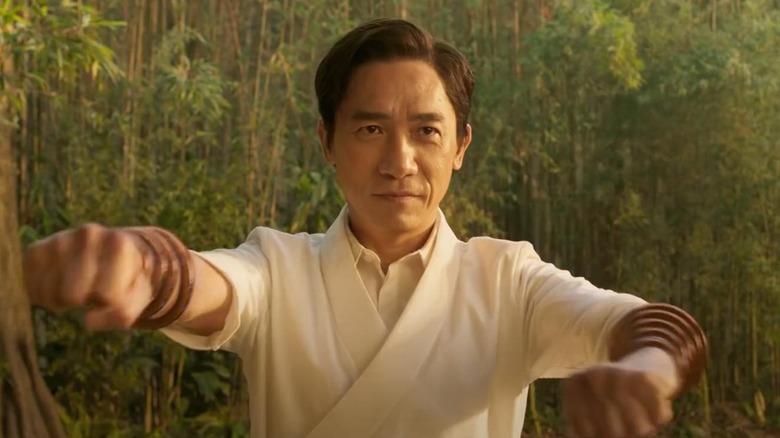 Disney+/Marvel Studios
For many American moviegoers, the name Tony Leung Chiu-Wai might not mean very much. In much of East Asia, however, he's one of the most celebrated actors of the 20th and 21st centuries. "Shang-Chi" is Leung's first time working in a Hollywood setting, and now many western audience members understand why he's so beloved in the East. His "Shang-Chi" character, the antagonist Wenwu, an immortal crime lord who wields the mythical "Ten Rings," is one of the film's most captivating characters — something fans of the r/Movies subreddit aren't afraid of sharing.
"Two words. TONY LEUNG," wrote user u/ashiakatamaki. "Hopefully audiences will be interested to discover more of his work after this. Easily one of the best elements of the whole thing. It's his relationship with Simu that fuels the final act and keeps the big CGI battle from feeling too stale." Another fan commented on Leung's ability to grab the audience's attention, even with other excellent actors sharing the screen. "Tony Leung stole the freaking show, his acting was on another level," wrote u/jewson. "This isn't a shot at Simu Liu since the focus of the movie was about the passing of the torch. In a sense it seemed like Tony was the "original Shang-Chi" and Simu took over at the end of the movie."
In an ideal world, Leung's successful foray into Hollywood and the MCU will spark some appreciation for his work among wider western audiences.