The Vincent Price Horror Hidden Gem You Can Stream On Amazon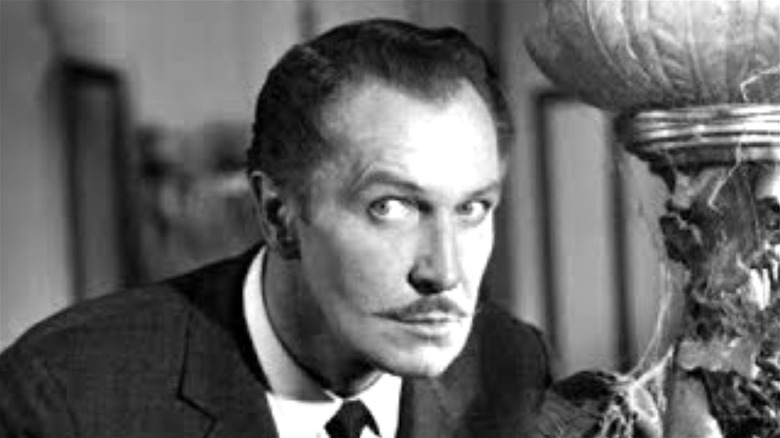 Allied Artists
Vincent Price is the all-time godfather of horror movies. While his career spanned decades and consisted of work in many different film and television genres, he widely became associated with the public at large for his horror roles. He starred in some of the most influential horror movies of the 1950s and '60s with "House of Wax," "The Fly," "The Pit and the Pendulum," and "The Last Man on Earth," to name a few. His iconic voice also made him a natural pick for radio serials and voiceover roles, most notably providing the opening monologue on "Thriller" by Michael Jackson.
Vincent Price may have passed away in 1993, but his influence lives on. And his work is worth revisiting for anyone wanting to witness the origin of horror film tropes and ideas that are still in use today. That involves going back to 1959 for one of his most famous films ever — "House on Haunted Hill." A remake came out in 1999, but you're better off sticking with the original, especially seeing how it's in the public domain. The movie's available to watch for free with an Amazon Prime membership, or if you don't have that, you can check it out for no cost whatsoever on YouTube.
House on Haunted Hill's influence can't be understated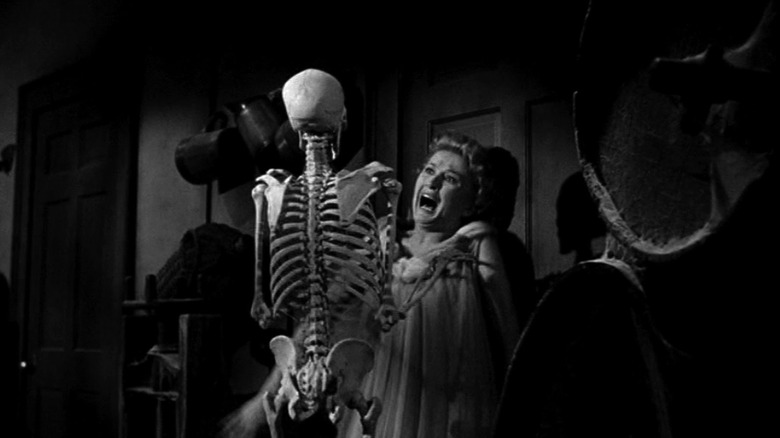 Allied Artists
There had been haunted house movies before, but "House on Haunted Hill" added plenty of chilling elements to the subgenre. For starters, Vincent Price plays an eccentric millionaire by the name of Frederick Loren. He and his wife, Annabelle (Carol Ohmart), invite five people to their residence and offer them $10,000 under the condition they can spend the night with the terrors that lurk within the hallways. As one would expect, not everything is at it seems, and not everyone makes it out of the abode alive.
Watching a prop skeleton drop from the ceiling may not elicit the same level of terror as it did in the '50s, but "House on Haunted Hill" still retains an important place in the history of its genre. The film was a massive success at the box office, and it inspired director Alfred Hitchcock to create a low-budget horror movie of his own, which would go on to become "Psycho" (via Film School Rejects).
"House on Haunted Hill" was a huge hit upon its release, with many critics singing its praises. The Miami Herald review from 1959 discusses what the film does well: "['House On Haunted Hill'], unlike the majority of recent horror films which have depended on mutilations or monsters for chills, reverts to the fundamental of the ghost story — fear of the unknown."
Every horror enthusiast needs to watch this Vincent Price classic at least once. It'll make you appreciate his immense talent and hopefully inspire you to check out the rest of his filmography.