Miley Cyrus Might Have A Role In Guardians Of The Galaxy Vol. 2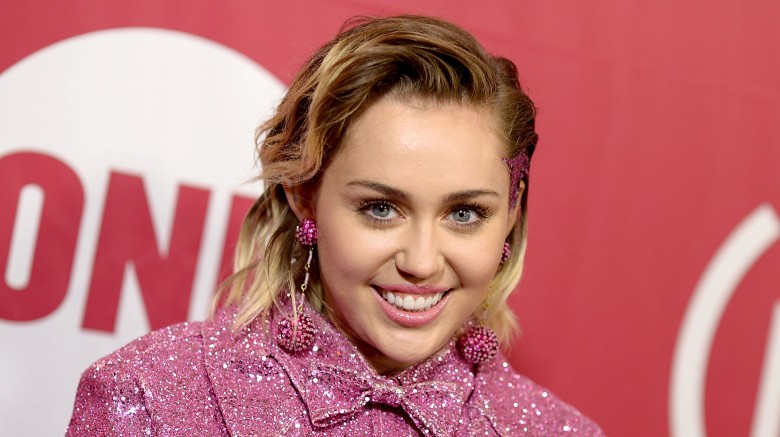 Getty Images
It shouldn't be surprising that Guardians of the Galaxy Vol. 2 has managed to accrue some pretty notable cameos, considering the popularity of the first film and cultural ubiquity of Marvel Studios. However, one potential appearance in the sequel might leave quite a few viewers scratching their heads.
According to blogger Sarah Ruhlman, director James Gunn and Marvel Studios head Kevin Feige confirmed to her that Miley Cyrus is the voice of Mainframe in the movie.
While Ruhlman hasn't posted video of Feige and Gunn's comments yet, The Huffington Post asked Dave Bautista, who plays Drax, about the pop star's potential appearance, and he seemed to confirm it as well. "I heard that she's uncredited and a voice somewhere," he said. "I know I've heard that."
Ruhlman's tweet also fits with comments made by Gunn and Feige, in which Feige asked Gunn if he had told anyone who Mainframe is. "Oh, I think I actually did," he replied. "I blew it. I told one person." (via Screen Rant)
Mainframe likely has a small role in Vol. 2, although the character could have a much bigger role in the future of the franchise. An alternate reality version of Vision (played by Paul Bettany in the Avengers movies), Mainframe eventually teams up with the Guardians. With Gunn saying that Vol. 3 will be the last iteration of this current team of Guardians, its possible that Mainframe, with Cyrus behind the scenes, could appear more down the line.
Cyrus began her acting career on the Disney Channel, notably taking on the title role in the hit Hannah Montana. However, since then, she has primarily focused on her music with songs like "Party in the U.S.A." and "We Can't Stop" topping the charts. Cyrus hasn't commented on her potential cameo and she doesn't appear to have been at the premiere, but this wouldn't be the first time that Marvel kept a cameo quiet.
Guardians of the Galaxy Vol. 2 will hit theaters on May 5. If you hear Mainframe belting out "Wrecking Ball," now you know why.