Flirting With Romance - What We Know So Far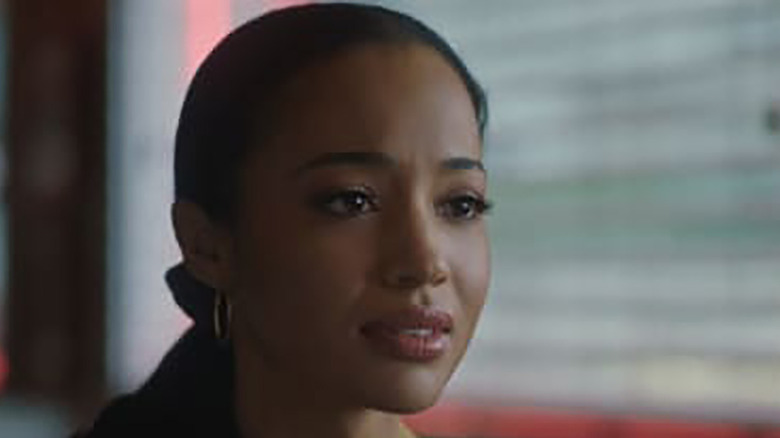 The CW
Hallmark Channel movie fans have reason to be excited about the upcoming movie "Flirting with Romance." The cable network's annual Fall Harvest will run from September 11 through October 16, featuring a cornucopia of offerings for viewers craving romance to go with their pumpkin spice lattes.
Hallmark has carved a niche for itself as the go-to destination for fans of sentimental holiday fare. Each Christmas, the network churns out more made-for-TV movies than Santa has reindeer. Hallmark has expanded on its popular yuletide content, developing thematic-driven films year-round. In August, Deadline released a list of six new movies that will premiere on Hallmark during its Fall Harvest, including "Taking the Reins," "Raise a Glass to Love," "Roadhouse Romance," and "South Beach Love."
Another Fall Harvest offering likely to give viewers content worth swooning over is "Flirting with Romance." Here's everything we know so far about the cast, release date, and plot.
What is the release date for Flirting with Romance?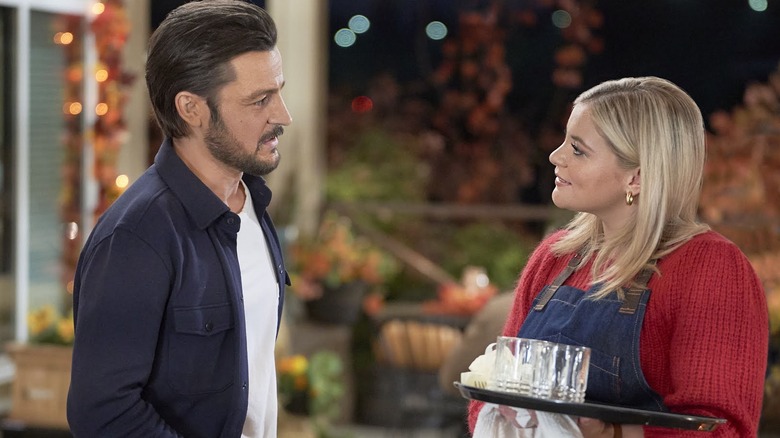 Hallmark Channel
"Flirting with Romance" premieres at 9 p.m. EST on Saturday, October 16. Viewers won't have to wait until then to watch love stories unfold amidst a backdrop of glorious fall foliage, pumpkins, and flannel-clad extras. Every Saturday during Fall Fest features a new movie with "American Idol" alumna and country music artist Lauren Alaina making her Hallmark Channel debut opposite Tyler Hynes ("Sweet Carolina") in "Roadhouse Romance" on Saturday, September 11. "Raise a Glass to Love" starring Laura Osnes ("One Royal Holiday") and Juan Pablo Di Pace ("Fuller House") premieres on September 18.
"Taking the Reins" featuring Nikki DeLoach ("Sweet Autumn"), Scott Porter("Ginny & Georgia"), Corbin Bernsen ("The Resident"), and Janine Turner ("Patsy & Loretta") airs on September 25. "Love Strikes Twice" starring Katie Findlay ("Zoey's Extraordinary Playlist") opposite Wyatt Nash ("Riverdale") marks Fall Fest's halfway point, premiering on October 2. "South Beach Love," based on the book of the same name written by Caridad Piñeiro and starring Taylor Cole ("Unlocking Christmas") and William Levy ("The Scent of Passion"), will debut on October 9. All of these movies promise to fill Hallmark fans with warm and fuzzy feelings on crisp fall evenings.
Who is in the cast of Flirting with Romance?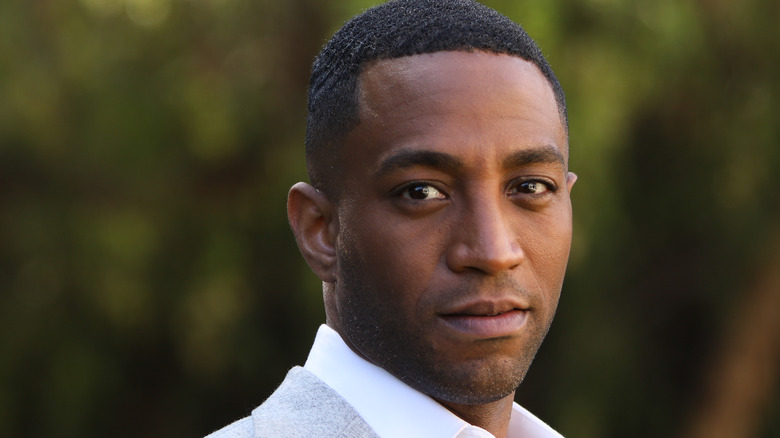 Paul Archuleta/Getty Images
"Flirting with Romance" stars Erinn Westbrook and Brooks Darnell. Westbrook has an impressive list of TV credits. She stars as Tabitha Tate in Season 5 of "Riverdale," the granddaughter of Pop Tate. Westbrook's character has made an impression on fans as the newest member of the Twin Peak-Esque town's Scooby Gang and a possible love interest for Jughead Jones. Westbrook has also appeared on "The Resident," "Insatiable," "Legacies," "Jane the Virgin," and "Awkward." "Flirting with Romance" isn't Westbrook's first Hallmark movie. She played Liz Preston in 2017's "Love on the Vines."
Brooks Darnell is no stranger to Hallmark movies. He appeared as a man who wins a luxury vacation and finds romance with a concierge in "A Winter Getaway" and as a photographer who falls for a magazine journalist in "A Christmas Miracle." Darnell also played Dr. Nate Hastings on "The Young and the Restless" from 2018-2019. Darnell's other small-screen credits include "Shadowhunters," "The New Edition Story," "Bones," and "Breakout Kings."
What is the story of Flirting with Romance?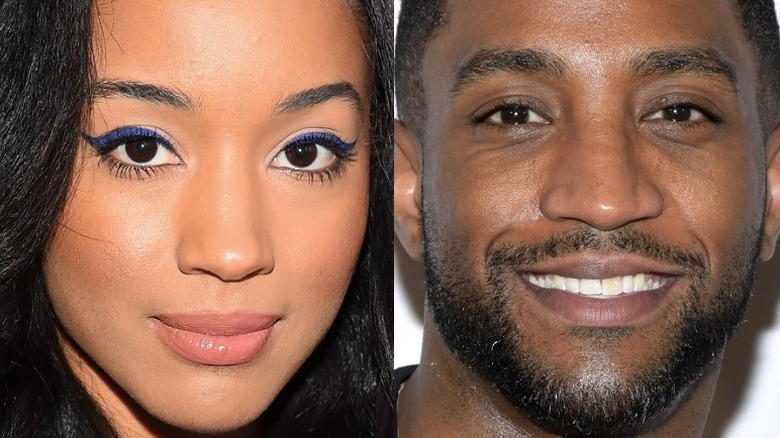 Ben Gabbe/Getty
So what is plot driving the holiday rom-com "Flirting with Romance?" According to Deadline, "When a 'love advice' author (Westbrook) crosses paths with a dating columnist (Darnell), an attraction begins to blossom into more. As both use strategies from their own playbooks to win over the other, is it possible that they've both met their match?" It's safe to bet that Westbrook's character's idea of good relationship advice and Darnell's will differ greatly. After all, women are from Mars, and men are from Venus, right? Viewers can look forward to this twosome engaging in some verbal sparring and some will-they-or-won't-they behavior as they navigate what is likely to be a bumpy road towards happily ever after.
Fall Fest is a great way to bridge the gap between the dog days of summer and the hustle and bustle of the holidays. Hallmark already has a full slate of sentimental tearjerkers and heartstring tuggers in the coming months as their trademark season approaches.