The Character Everyone Forgets Ben Lewis Played In Scott Pilgrim Vs. The World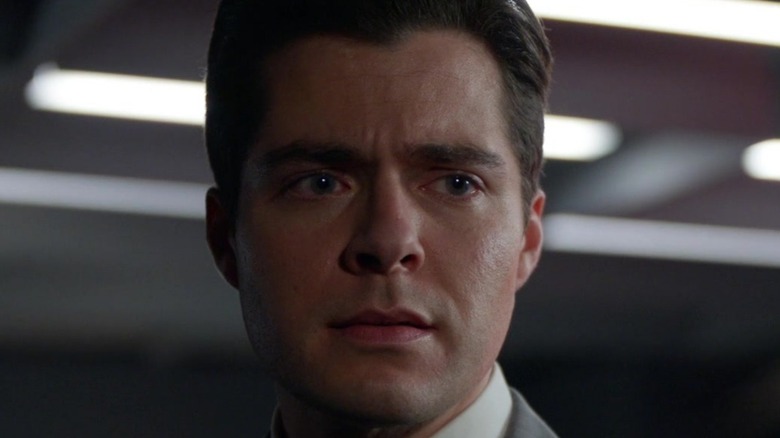 The CW
Arrowverse fans recognize Ben Lewis as William Clayton, the time-travelling son of Oliver Queen and Samantha Clayton. Lewis joined "Arrow" for the last two seasons of the show. The Season 7 premiere of "Arrow" saw Clayton meet with an aged-up Roy Harper (played by Colton Haynes) on Lian Yu, and join forces with Mia Smoak and Connor Hawke to protect Star City. Eventually, Clayton travels to 2019, where he works with his father and builds the relationship the two were denied.
In a 2019 interview with Attitude, Lewis criticized the MCU for dragging its heels on LGBTQIA+ representation. "How many f***ing Avengers are there at this point, and not one gay actor in the bunch," he said. "It would be a huge missed opportunity if they didn't do that and I know the community would certainly let them have it." William was written as gay, and came out to his dad Green Arrow at Lewis' request. "I emailed Beth Schwartz, the showrunner, right away just because I had this realization, which is something I'd never really thought much about before," Lewis told TV Guide, "the fact that William had not had the opportunity to come out to his dad before he died." Schwartz agreed, and wrote the emotional coming out scene. But William is not the only queer comic book character Ben Lewis has played.
Lewis was "fairly gay" in Scott Pilgrim vs. the World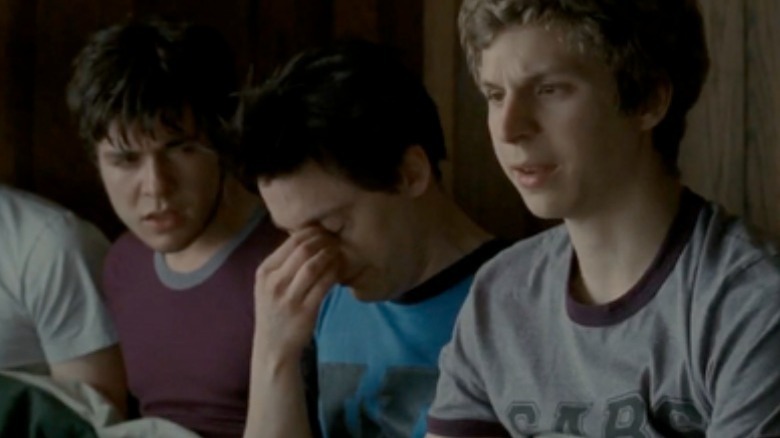 Universal Pictures
Ben Lewis played Other Scott in Edgar Wright's "Scott Pilgrim vs. the World." Adapted from Bryan Lee O'Malley's graphic novel series, "Scott Pilgrim" starred Michael Cera, Mary Elizabeth Winstead, "Succession" star Kieran Culkin, and Jason Schwartzman. In the comics, Other Scott is Wallace's best friend. He is known as "fairly gay," as opposed to Wallace who is "pretty darn gay."
In the movie, Other Scott is Wallace's boyfriend who resents the heck out of main Scott. Maybe because he's known as "Other Scott," even to his boyfriend? That kind of thing can breed resentment. The comic's Other Scott has no beef with being his nickname, presumably because he has a friend group somewhere where he's the HSIC: Head Scott In Charge.
Fans are divided about whether or not Wallace and Other Scott are actually good representations of the LGBTQ+ community. On the one hand, they seem to have an open relationship that is accepted and chill. Writers are still having trouble writing poly storylines that make it seem like a normal and healthy mode of living (looking at you, "Generation Q"). On the other hand, some people have taken exception to Wallace's hypersexualization.