The Second Post-Credit Scene In Shang-Chi Explained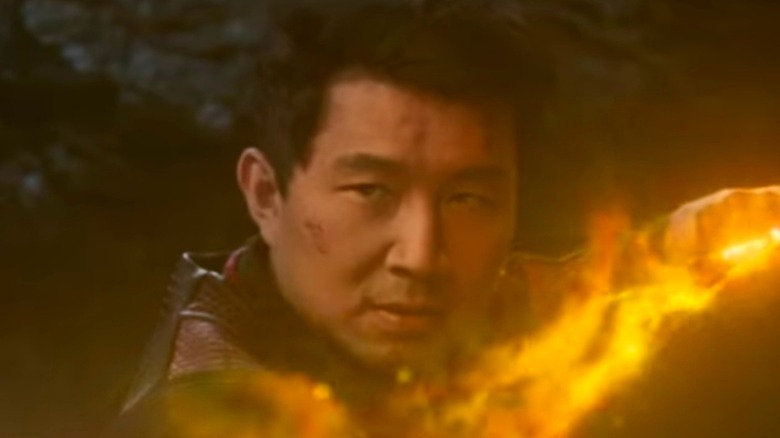 Marvel Studios/Disney
Contains spoilers for "Shang-Chi and the Legend of the Ten Rings."
Since the dawn of the Marvel Cinematic Universe back in 2008, a handful of constants have made their way into virtually every installment. Nods to other properties in the sprawling franchise, enough quips to have you wondering just how series these movies are supposed to be, and, of course, post-credit scenes. From giant ants playing the drums to teases of what to expect in the coming features, they've become an essential piece of the MCU puzzle — one that "Shang-Chi and the Legend of the Ten Rings" doesn't forget.
Over the course of the film, the titular hero (played by Simu Liu) goes from a lowly valet parking employee to the wielder of the legendary Ten Rings. This entails him confronting his historically ruthless father, Wenwu (Tony Leung), reconnecting with his estranged sister Xialing (Meng'er Zhang), and visiting his late mother's mysterious homeland, Ta-Lo. Not to mention, he gets closer with his childhood friend Katy (Awkwafina), meets the fake Mandarin and not-so-acclaimed actor Trevor Slattery (Sir Ben Kingsley), and learns what it means to reach his fullest potential. 
That's a lot to process alone, but the "Shang-Chi" post-credit scenes left us with even more to ponder. Here's what the second of the two had to say.
The Ten Rings is under new management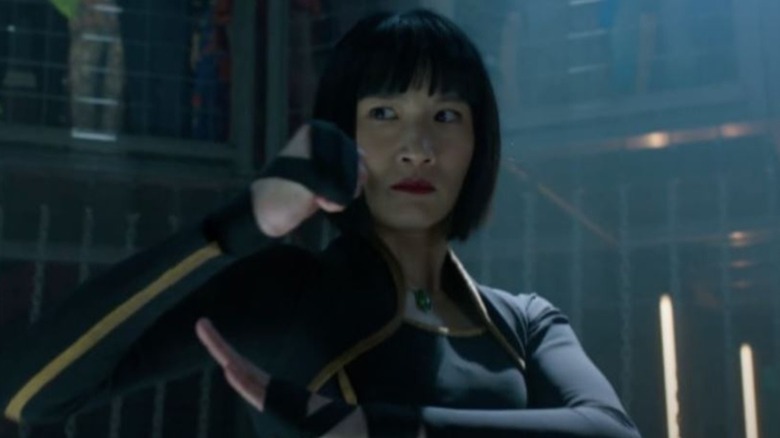 Marvel Studios/Disney
With the credits over and the first "Shang-Chi" post-credit scene out of the way, Marvel Studios treats us to a second. We see Xialing packing up her things from her childhood bedroom when she's joined by Razor Fist (Florian Munteanu), who alerts her that unnamed individuals are waiting for her. She leaves the room and approaches her now-dead father's throne, sitting down on it with confidence as his compound is transformed to her liking and Ten Rings personnel train in the courtyard before her. Text then reveals to us that the Ten Rings will return, evidently with Xialing at the helm of the operation.
As "Shang-Chi and the Legend of the Ten Rings" showed us, Xialing has grown from a timid little girl into a strong-willed businesswoman, fueled by a searing hatred for Wenwu and his lack of care in her upbringing because she's a female. She had to put her combat training into her own hands, honing her craft in secret before striking out on her own and becoming the leader of an underground fighting ring. Though Shang-Chi now wields his father's signature weapons, Xialing has inherited his criminal empire and has every intention of overhauling it as she sees fit.
When the Ten Rings will reemerge in the MCU and in what fashion remains to be seen. But with Xialing now acting as its kingpin, suffice to say, it will look vastly different than it did before.