Fans Of Big Shot Just Got The News They've Been Waiting For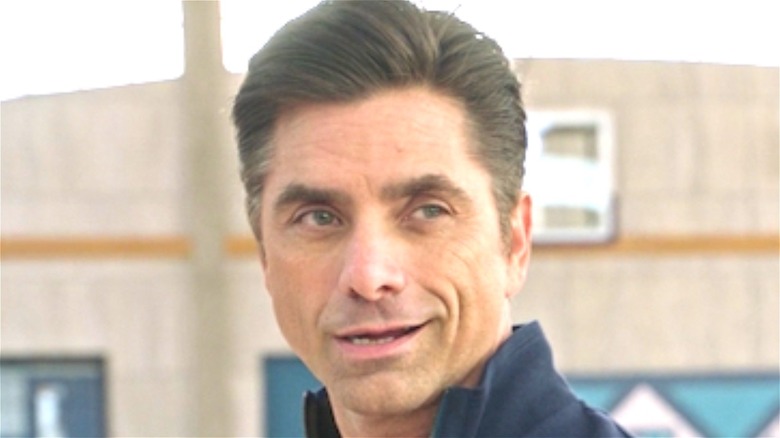 Disney+
Everyone loves a good redemption story, and that's the driving force behind the success of the Disney+ sitcom "Big Shot." The basketball comedy-drama premiered on April 16, 2021 and stars John Stamos as Coach Marvyn Korn, a former Division-I college basketball coach who gets fired and is forced to take a job coaching a girls' basketball team at the elite prep school Westbrook. There, Coach Korn learns that his signature hard-charging style isn't quite right for his squad of young teenagers. While Coach Korn did help reverse the Westbrook Sirens' fortunes, the first season ended on a cliffhanger when he receives an offer from UC-Santa Barbara.
While "Big Shot" hits many of the familiar high school sports story beats, it won fans over with its combination of humor and heart. On Rotten Tomatoes, it boasts solid scores of 78% fresh among the critics and 77% among viewers. While streaming numbers aren't available, "Big Shot" ranks among the best Disney+ shows of 2021. Apparently that made Disney+'s decision to renew it for Season 2 pretty easy.
It's official: Big Shot will be back for another ride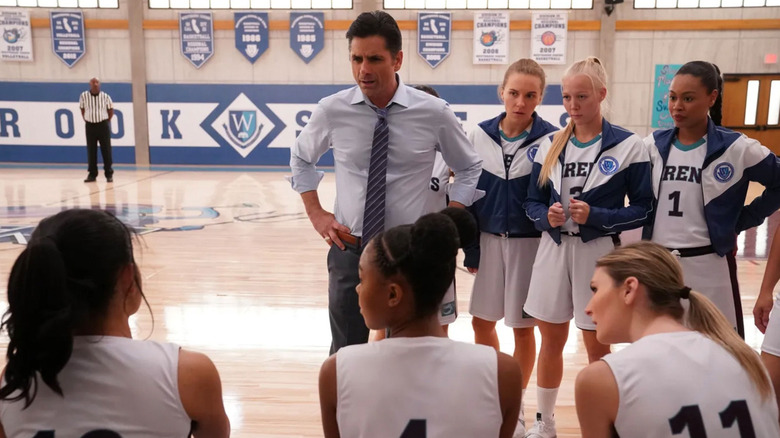 Disney+
That's right. As reported by Deadline, Disney+ officially renewed "Big Shot" for a second season, on September 2, 2021.
As part of the announcement, both Stamos and co-creator David E. Kelley released statements celebrating the news. "We are thrilled to be returning with Big Shot," Kelley said. "The show has touched so many hearts — John Stamos' brilliance, especially, as Coach Marvyn Korn. We look forward to Season 2 and beyond."
"['Big Shot'] represents everything Disney is to me — family, inclusion, and unity," Stamos said. "But at its core, 'Big Shot' is about guts and heart, and that is what Disney+ demonstrated by giving us a second season. I am sending lots of love to the critics and fans that got up on their feet and cheered for us from the sidelines. I'm so grateful to continue to play Coach Korn, a man who learns to let go of pre-conceived judgements and learns from an incredible group of women, helping him to evolve and grow. And yet, he still has so much more to learn ... thankfully he'll get that chance in Season 2."
Disney+ didn't specify when Season 2 will premiere, but production will reportedly begin in 2022. The COVID-19 pandemic repeatedly delayed production on Season 1, but altogether it took about six months to get the thing in the can. Principal photography began in November 2019 (via The Hollywood Reporter) and shut down in March 2020 (via Variety). It resumed in January 2021 (via Deadline), and was wrapped by the end of February (via The Futon Critic). The show then premiered in April. Given that timeline, the earliest we can expect to see Coach Korn and the gang would be fall 2022.