The DHF Theory From Altered Carbon That Would Change Everything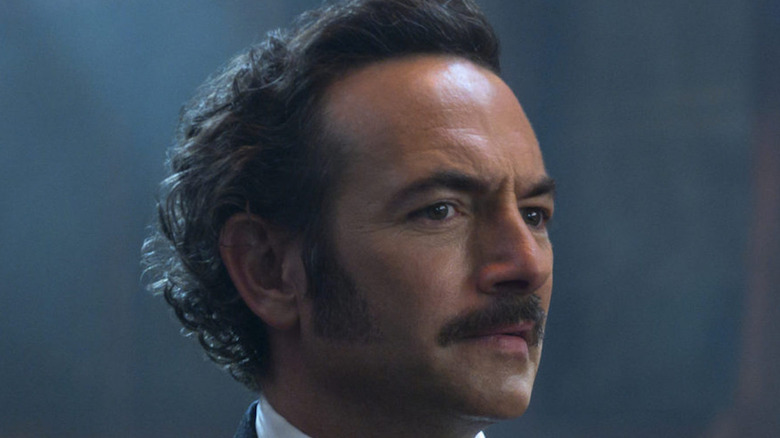 Netflix
When "Altered Carbon" returned for Season 2, mercenary/detective Takeshi Kovacs no longer uses Elias Ryker (Joel Kinnaman) as his sleeve. Instead, he's gifted a new genetically enhanced body that happens to look a lot like Anthony Mackie. But when he wakes up in his new form, his client Axley (Michael Shanks) is dead, and Kovacs is the prime suspect for his murder. He realizes that his long-lost love Quellcrist Falconer (Renée Elise Goldsberry), has something to do with this bizarre set of circumstances, and he sets out to find her.
Season 2 of the Netflix series divided subscribers as it holds a 37% audience score on Rotten Tomatoes, while its critic rating sits comfortably at 81%. The comments on the aggregator site aren't kind to "Altered Carbon" Season 2, with one viewer saying it's "a waste of a good story" while another calls it "a dumpster fire which lacks everything which made the first season so amazing." Ouch.
The show was later canceled by the streaming service, leaving audiences on a surprising cliffhanger. It's a shame because "Altered Carbon" was never given a chance to redeem itself in a third season, especially since the ending teased a future revelation. After the explosive battle on Harlan's World, the series shows Miss Dig (Dina Shihabi) and Poe (Chris Conner) decoding a mysterious Digital Human Freight. These Cortical Stacks hold people's consciousness, which is why death is never permanent in "Altered Carbon." But whose mind do Poe and Miss Dig have?
It's the 'dead' Kovacs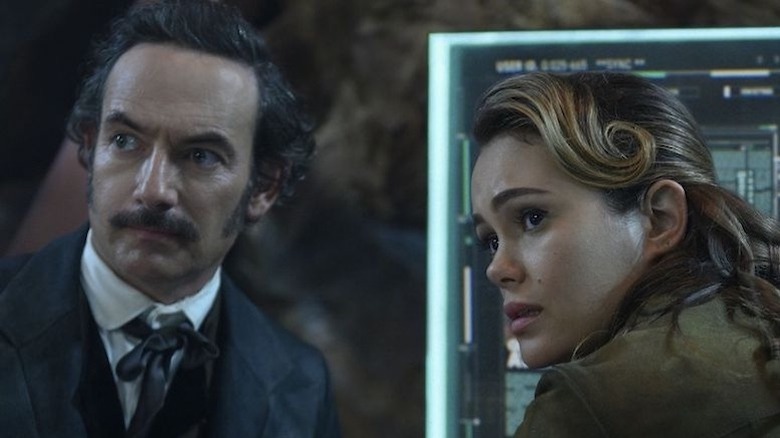 Netflix
The "Altered Carbon" Season 2 finale sees Takeshi Kovacs (Anthony Mackie) purposely infect himself with the mind of the last Elder — a survivor of a militaristic alien race who colonized most of the universe before they were destroyed centuries ago. Kovacs winds up sacrificing himself so the Elder can't wreak more havoc. Although his death is surprising — it's very likely that showrunner Alison Schapker would've brought the character back in Season 3 if Netflix hadn't canceled it.
A major theory suggests that the DHF belongs to the main version of Takeshi Kovacs. He died in the episode, and he's the main character of the series — it just seems illogical to kill him off. Schapker even confirmed that Poe is the one who backed up Kovacs' stack. The showrunner told IGN that the writers just "loved" the idea of Poe being the one to save the hero, explaining that the AI "manages to copy Kovacs" before his memory is wiped.
Schapker also added, "So that's our promise to the audience, there is his stack, there is Takeshi Kovacs' consciousness. But in what sleeve... we'll have to see." Clearly, Takeshi Kovacs would've been spun up into a new sleeve if Netflix had greenlit Season 3. Unfortunately, it wasn't meant to be, but as endings go — that's not a bad way of leaving things.