The Storyline Virgin River Fans Wanted To Last Longer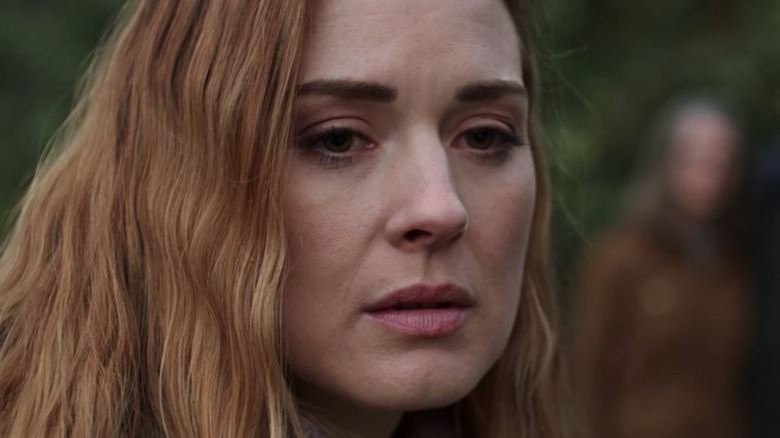 Netflix
"Virgin River" has had several long, overarching storylines during its first three seasons on Netflix. The show mainly focuses on the struggle of midwife Melinda "Mel" Monroe's (Alexandra Breckenridge) attempt at emotionally recovering from the car accident death of her husband Mark (Daniel Gillies). Their failed attempts at having biological children — including a miscarriage and a difficult IVF cycle — also factored into the trauma Mel brought to her fresh start in the titular Northern California town. We subsequently watch Mel fall in love with Jack Sheridan (Martin Henderson) — Virgin River's restauranter/barkeep. A few complications get between them and their happily ever after — including Jack's ex-girlfriend/friend with benefits Charmaine Roberts (Lauren Hammersley), who turns up pregnant with twins, which may or may not be Jack's.
As Season 3 closes, things seemed to be settling down for Mel and Jack, with the former announcing her pregnancy in the finale. While this was an exciting moment in the series, another storyline happened earlier in the season that fans of "Virgin River" wished they got to see more of.
Fans miss the action this storyline inspired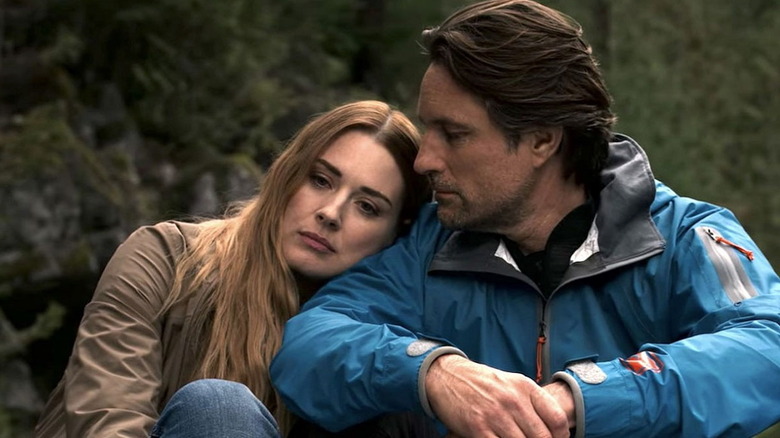 Netflix
It appears as if some "Virgin River" viewers just want a little more action in their soapy romantic dramas. "Think about it, in Season 1 the Calvin illegal pot grow in the parks helped us learn a f*** load about both Mel and Jack, it seriously propelled a lot of where they are at today," said a Reddit user in their post to the Virgin River subreddit. This refers to a Season 1 plotline in which Calvin (David Cubitt) was running an illegal pot farm in a public park in Virgin River. This minor storyline saw Jack and Mel get closer to one another and allowed them to do some interesting medical work in the field. Mel actually closes a bullet wound by searing it during this part of the storyline, quietly impressing Jack with her cool under pressure. 
In Season 2, Calvin expands his business to selling Fentanyl. Dan Brady (Benjamin Hollingsworth), a friend from Jack's military days, got tangled up in the situation. But the plotline mysteriously receded from view during the third season, focusing instead on other storylines such as Charmaine's pregnancy, several natural disasters and Preacher and Paige's ongoing romantic foibles. The plotline "gave the show a dose of tension and high stakes," according to u/DSB1200. "For some reason they decided to tone that angle down this season to instead careen from one disaster to another....Don't get me started on the Preacher/Paige debacle and the baby rabies." 
Perhaps we'll see everything get tied up when (and if) "Virgin River" is renewed for Season 4.