Zach Galifianakis Refused To Do This For The Hangover II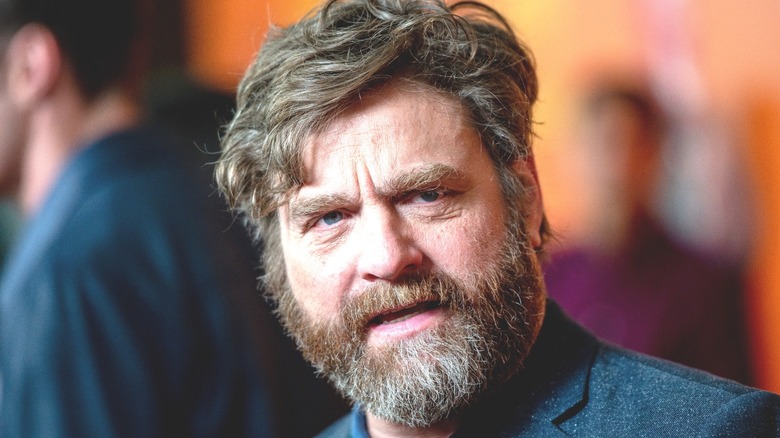 Roy Rochlin/Getty Images
As far as raunchy 2000s comedies go, "The Hangover" is one of the biggest and most memorable. The franchise began in 2009 when a bachelor party gone wrong led a group of guys into a series of unfortunate and over-the-top events. The story begins with Doug (Justin Bartha) inviting his friends Phil (Bradley Cooper) and Stu (Ed Helms) on his Las Vegas bachelor weekend. His odd future brother-in-law Alan (Zach Galifianakis) tags along, and is the catalyst for the unforgettable (but mostly forgotten) night in Sin City, on a mission to find Doug before he is set to meet his soon-to-be wife at the altar. 
"The Hangover" was a box-office success. Fans turned out in droves to the theater to support the star-studded comedy that has since been a popular film to rewatch for the past decade. According to Box Office Mojo, the film grossed nearly $470 million worldwide, leading filmmakers to create two sequels filled with rated-R antics. However, there was one thing that Galifianakis refused to do while filming the second movie in the series.
Zach Galifianakis had some boundaries he wouldn't cross for The Hangover films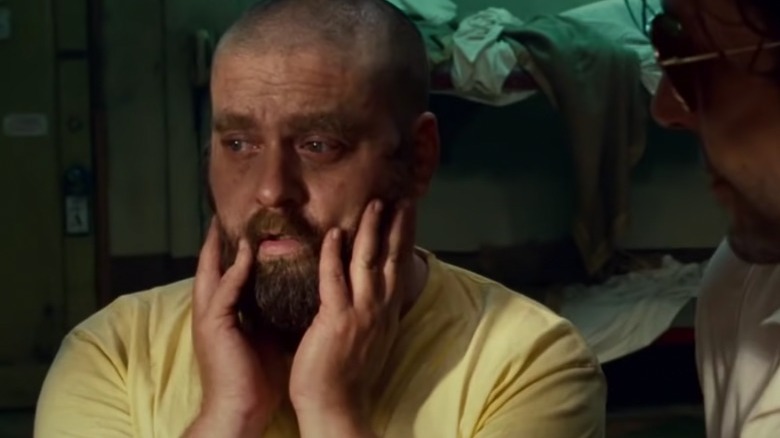 Warner Bros.
In "The Hangover Part II," the boys head to Thailand to celebrate Stu's impending nuptials. This time, they bring Stu's soon-to-be brother-in-law Teddy (Mason Lee) and Alan, to everyone's dismay. The night starts out innocently enough, but obviously takes a turn when the group wakes up in different locations with Teddy missing, Stu discovering a face tattoo, and Alan as bald as a bowling ball due to his shaved head.
According to IMDb, Galifinakis agreeing to shave his head was a compromise between him and the filmmakers. Allegedly, Alan was meant to wake up with a shaved beard in the original script. But the comedian refused to part with his beard, which has been a part of his signature look. Instead, he decided to part with the hair on his head. And "The Hangover" fans were never the wiser — until now.