Here's Where You Can Watch ViVid Strike!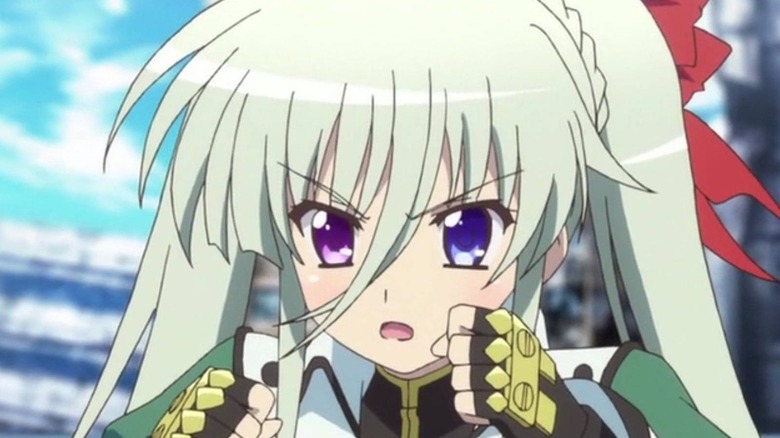 Seven Arcs Pictures
We may receive a commission on purchases made from links.
Anyone who enjoys anime about magical, fighting girls like "Sailor Moon," "Girls & Panzer," and other titles in the shoujo genre should absolutely check out "ViVid Strike!" It's a bit off the beaten path, but it's bound to scratch that itch if you've wanted something new to binge-watch for a while.
"ViVid Strike!" is a spinoff series of the manga-turned-anime Magical Girl Lyrical Nanoha ViVid, which follows a magical girl named Nanoha Takamachi, who rescues another girl named Vivio. Together, they get wrapped up in a martial arts tournament where their fellow competitors all have special abilities, and in the process, they'll have to come to terms with their past lives. A similar plot structure is in place for "ViVid Strike!" only this time the protagonist is Fuuka Reventon, but the same desire to become the best fighter around is still there. 
The spinoff only went on for a single season of 12 episodes. Each one runs for roughly 24 minutes, so it makes for a relatively quick binge-watch, provided you have the right streaming service.
Head over to Amazon Prime Video to watch ViVid Strike!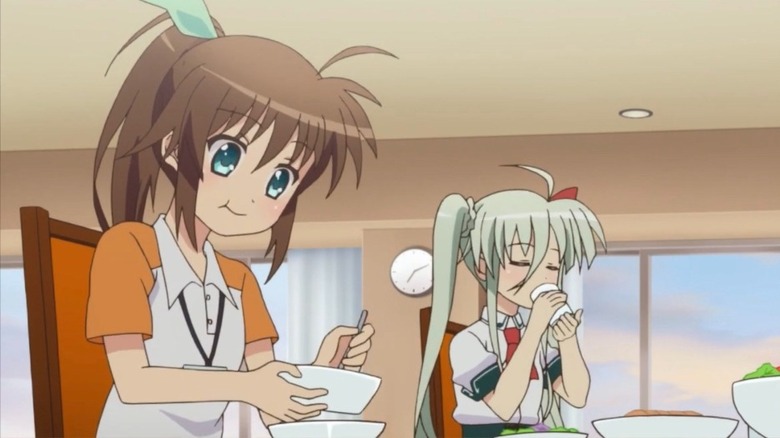 Seven Arcs Pictures
You may think you'll need a Crunchyroll subscription to check out the anime. In actuality, "ViVid Strike!" is nowhere to be found on that platform, and you'll require an Amazon Prime membership if you want to watch it for free. All 12 episodes are up, and it's just one of the many anime options you have on the service. After you get through "ViVid Strike!," you may want to consider next binging through "Vinland Saga," "Banana Fish," and plenty of others.
Granted, an Amazon Prime membership costs $12.99/month. However, if you just want the movies and TV shows, you can get a deal for $8.99/month. That may sound like it'll add up fast, but the alternative isn't much better. It's hard to come by physical copies of the show, with most DVDs and Blu-Rays sold out. On Amazon, the discs will set you back over $80, which is a lot considering you're only getting 12 episodes out of it. For that price, you might as well splurge on the streaming service for a few months.
Seeing how it isn't exactly easy to find "ViVid Strike!" in the States, the fact it's on Amazon is a real find. Don't let it slip through your fingers if you have the chance to watch it.