Here's Where You Can Watch Independence Day: Resurgence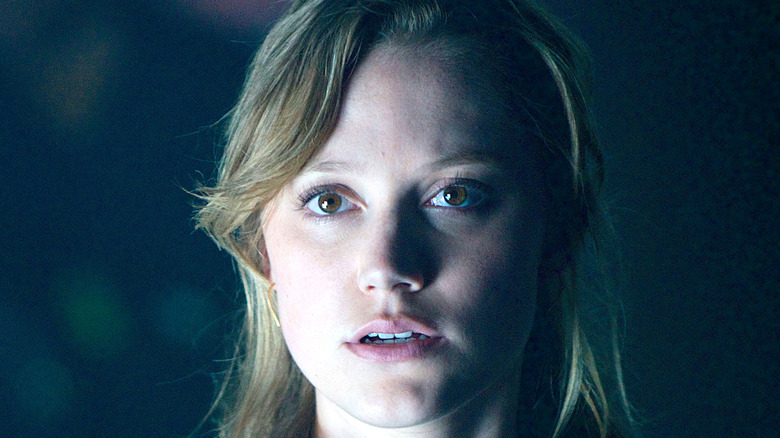 20th Century Fox
We may receive a commission on purchases made from links.
When it was finally announced that "Independence Day: Resurgence" was in development in 2014, fans of 1996's classic sci-fi action film "Independence Day" had been waiting almost two decades for a sequel (Deadline). The original film stars Will Smith, Bill Pullman, Jeff Goldblum, and more in a story about an alien invasion of Earth that just so happens to fall on July 4th, also known as Independence Day in the United States. "Independence Day" was a massive success at the time and remains a true classic, with The Numbers stating that it has an all-time worldwide box office total of around $817 million. Considering all of this, many people honestly wonder what took them so long to greenlight the sequel.
"Independence Day: Resurgence" is set 20 years after the first film with many of the main cast returning, though Smith is noticeably absent. Those that reprise their characters include Pullman, Goldblum, and Judd Hirsch, who plays Julius Levinson, the father of Goldblum's character. The sequel also brings in a new class of characters — or for some, just new actors playing them — featuring Liam Hemsworth as skilled pilot Jake Morrison, who is also the fiancé of combat pilot Patricia Whitmore, played by Maika Monroe, the daughter of Pullman's former president Thomas Whitmore. Also joining them is Jessie Usher as Dylan Hiller, the stepson of Smith's character, who is a captain in the Earth Space Defense (ESD), a new organization created to defend Earth from future alien attacks. In "Independence Day: Resurgence," ESD unfortunately finds signs that the aliens from the last attack were intending to send a signal home to call for more forces. Later, the distress signal is set off after a strange ship is destroyed, kickstarting a whole new invasion. 
The big budget action flick might've come out over four years ago, but there are always those out there who have never seen it and want to check it out, or big fans who are looking to watch it again. So here's where you can watch "Independence Day: Resurgence" right now. 
Right now, you can rent or buy the movie on a variety of sites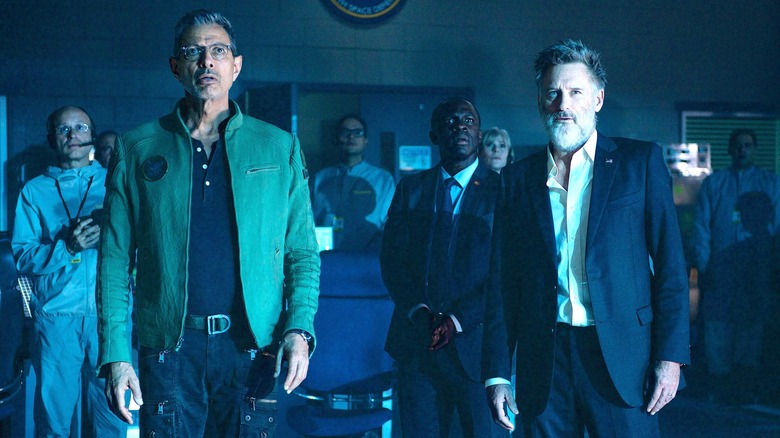 20th Century Fox
Currently, there are a lot of options for watching "Independence Day: Resurgence," but unfortunately none of them are streaming platforms. While the original film, "Independence Day," is available to stream on HBO Max, it looks like its sequel is not streaming anywhere right now, though that could easily change at any point. Both films were distributed by 20th Century Fox, so the place you are most likely to see the movie pop up is either Disney+ or Hulu, as Disney now has the rights after purchasing Fox. 
But if you can't wait that long to check out "Independence Day: Resurgence," there are many different places where you can either rent or buy the film. You can find the movie on Amazon Video for $3.99 to rent and $14.99 to buy, while iTunes, Google Play, YouTube, Microsoft Store, AMC on Demand, VUDU and more all offer the movie for similar prices. Rentals generally are for a 30-day period, but once you start watching the film, you have 48 hours after that to finish it before it's removed from your account. If you'd like the opportunity to have a physical copy that you can watch whatever amount of times you want, you can always buy the DVD or Blu-Ray, which are usually from around $10-20 new, but if you go for used, it's less than $5. Amazon even offers the movie in 3D, and the physical version often comes with a digital copy these days as well.
While streaming is arguably the preferred way to watch movies nowadays, it looks like fans of "Independence Day: Resurgence" might have to wait a bit before that's possible. In the meantime, there are plenty of other viewing options if you are looking to check out the "Independence Day" sequel today.