First Photos From Game Of Thrones Season 7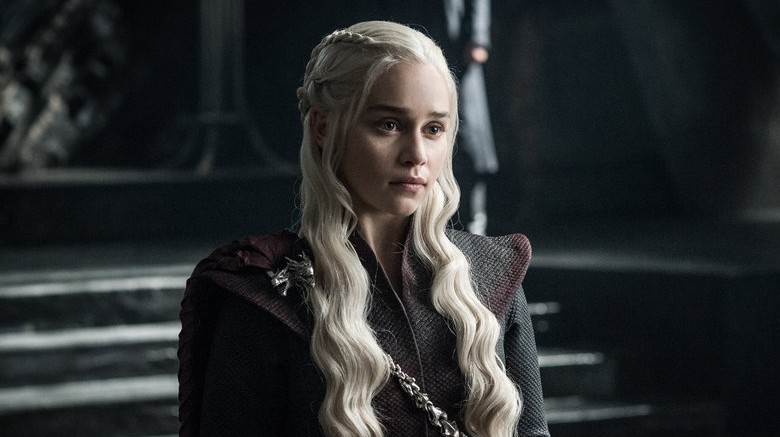 HBO
We've never been more excited for winter in July.
The upcoming seventh and penultimate season of Game of Thrones is still a few months away, and while we'd normally be preparing for a spring premiere, the producers delayed filming in Europe (and the subsequent release date) to better portray a cold and bleak winter in Westeros. Meanwhile, we've got to take whatever they'll give us to hold us over.
HBO unveiled a series of photos from the upcoming season, and while they don't reveal a whole lot in the way of plot, they do provide a tantalizing glimpse of what's to come.
Among the images, we see Sansa Stark (Sophie Turner) and Petyr Baelish (Aidan Gillen) in the midst of what looks to be a typically tense Littlefinger conversation. Could he be trying to turn her against Jon Snow (Kit Harington)? Probably.
In other images, we see newly crowned Queen Cersei (Lena Headey) with her brother/lover Jaime Lannister (Nikolaj Coster-Waldau) at her side; (Tyrion Lannister (Peter Dinklage) with Daenerys (Emilia Clarke) and her posse; the return of the Hound (Rory McCann); and Tormund (Kristofer Hivju) doing his best to woo Brienne (Gwendoline Christie). Good luck, bud.
While we wait for the July 16 premiere, take a look at the first teaser trailer and check out everything we know about season 7 so far.