The Olivia Cooke Historical Drama Hidden Gem You Can Stream On Amazon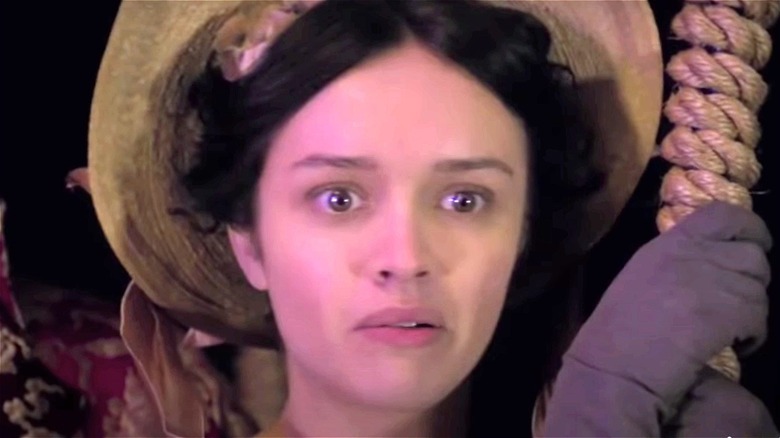 Amazon Studios
We may receive a commission on purchases made from links.
Though its production has become somewhat tumultuous, having been interrupted by a positive COVD-19 test result from one of its crew members in July, "Game of Thrones" prequel "House of the Dragon" is on track to introduce fans of its predecessor to House Targaryen's turbulent history upon its eventual release. Over the course of the series, the impending death of Targaryen clan patriarch King Viserys (Paddy Considine) will pit Rhaenyra Targaryen (Emma D'Arcy) and Alicent Hightower (Olivia Cooke) against one another due to their competing visions for the future of their House.
Cooke's filmography thus far has included leading roles in films like "Thoroughbreds," "Ready Player One," and "Sound of Metal," all of which take place in either the present or the future — markedly different in setting than the upcoming "House of the Dragon." One notable role among Cooke's various performances, however, was as the star of a historical drama that takes place in 1800s England. While the "Game of Thrones" universe may be fictional, its kings, queens, knights, and peasants more closely resemble past eras than, say, the world of "Sound of Metal."
Fans of "Game of Thrones" looking for some insight into Cooke's talents in advance of her "House of the Dragon" role and those who simply enjoy an old fashioned period piece alike can stream the underrated "Vanity Fair," starring Olivia Cooke, on Amazon.
The latest in a long lineage of adaptations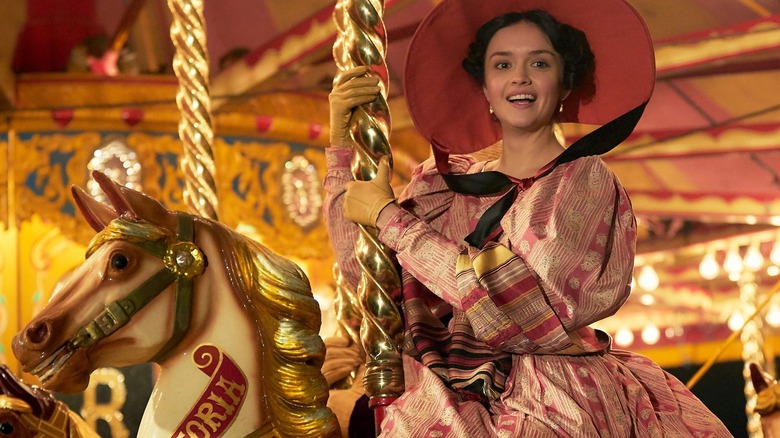 Amazon Studios
Historical drama "Vanity Fair" is an adaptation of a novel by the same name, published in the 1840s by author William Makepeace Thackeray (via Penguin Random House). The book has served as the basis for a number of prior adaptations, including, but not limited to, a stage play in 1899, a 1911 short film, a BBC TV miniseries in 1998, and a 2004 film starring Reese Witherspoon.
The 2019 televised version of "Vanity Fair" featuring Olivia Cooke in its lead role marks one of the latest efforts to adapt Thackeray's classic to the screen. The series, just as in its many predecessors, chronicles the efforts of orphan Becky Sharp (Cooke) to improve her lot in 1800s British society.
According to its aggregated scores on Rotten Tomatoes, "Vanity Fair" is a hit among reviewers and audiences alike, netting an 89% from critics and a 92% average from users. In The Atlantic, critic Sophie Gilbert praised "Cooke's radiantly grasping, delightfully devious Becky." Rotten Tomatoes user Kaatje G, meanwhile, described the series as "a heartbreaking and perfect rendition of intertwined lives. Fantastic."
All seven episodes of "Vanity Fair" are currently available through Amazon Prime.