The NBA Documentary That Even Non-Sports Fans Can't Stop Watching On Netflix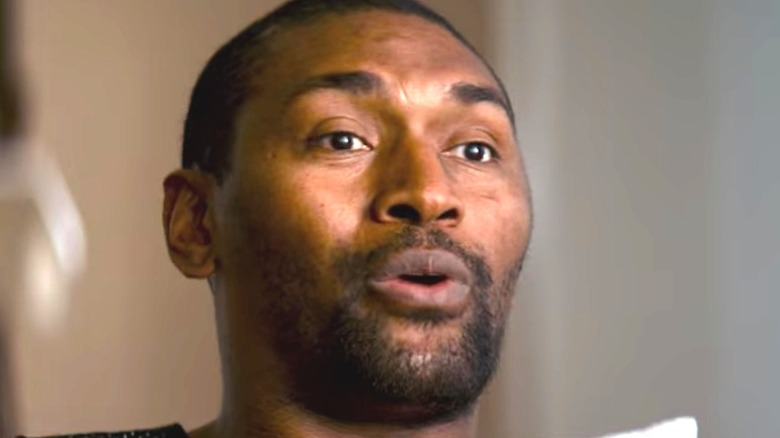 Netflix
The new Netflix documentary, "Untold: Malice at the Palace" gives viewers an inside look at the infamous 2004 on-court brawl that forever altered the NBA. Netflix debuted the new docuseries this week, starting with a complete retelling of the historic NBA fight between the Detroit Pistons and the Indiana Pacers. While ESPN is typically the go-to for all professional sports documentaries, Netflix airing the sports network's Michael Jordan docuseries, "The Last Dance" made a sports-centered story more accessible to a mainstream audience. Now, Netflix is giving the genre a shot on its own with the hour-long special surrounding the 2004 fight that even non-sports fans will be glued to. 
The 2004 brawl that took place at a Pacers vs. Pistons game went down in history for many reasons. It led to some of the longest suspensions ever in the league and even sparked a new dress code in the NBA. It also demonized the players involved for years to come — and led to plenty of painful and invisible repercussions. 
A never-before-seen look at an infamous NBA fight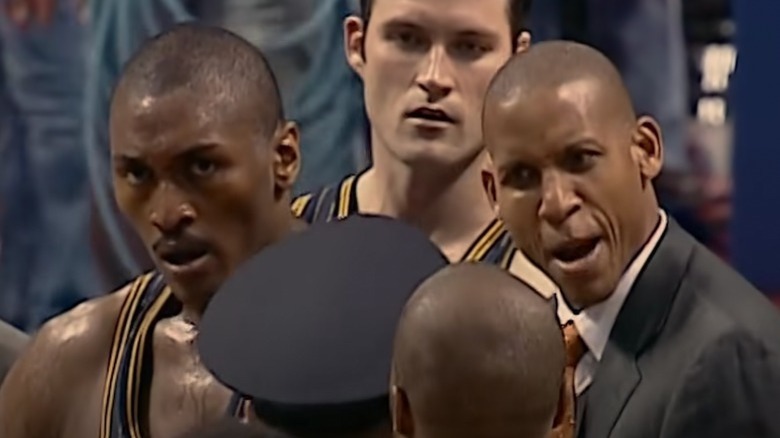 Netflix
Netflix's "Untold" series gives us an inside look at what went down in the Palace at Auburn Hills with never-before-seen footage. Filmmakers interviewed several key figures who were involved, including the NBA players who have dealt with the lasting impact. In case you're unfamiliar, the November 19, 2004, fight began with Pacers' player Ron Artest (now known as Metta Sandiford-Artest) fouling Ben Wallace of the Pistons. It sparked an on-court fight that escalated when a fan threw a beer from the stands that hit Artest. That action led to Artest and several other players getting into a physical altercation with fans in the stands.  
Netflix's "Malice at the Palace" is an in-depth look at the infamous brawl that tells the story like it's never been told before. And it's just the beginning for the docuseries. Netflix's "Untold" will feature five parts with the goal of uncovering forgotten sports moments and telling the stories of unforgotten ones like they've never been told. Netflix is preparing to drop the next episode on August 17.