Here's How Simu Liu Really Feels About His On-Screen Relationship With Awkwafina In Shang-Chi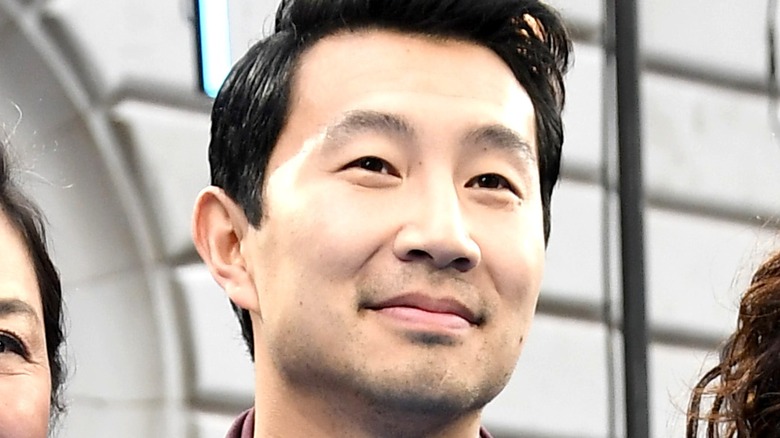 Ian Gavan/Getty Images for Disney
"Shang-Chi and the Legend of the Ten Rings" is almost here, and like every MCU movie these days, there's a lot riding on it. It's the first Disney movie (excluding the 20th Century/Searchlight releases) that will receive a full theatrical release since the COVID-19 pandemic began, and it's poised to break the record for biggest box office opening on Labor Day Weekend (via Forbes). While Marvel's TV's projects have explored the post-"Avengers: Endgame" time period, "Shang-Chi" will be the first movie to do so. Then there's the fact that it's the first Marvel movie with an all Asian and Asian-American cast, which is a huge win for representation.
With so much at stake, it's easy to overlook the movie itself and the story it will be telling: Shang-Chi (Simu Liu) is a legendary warrior trained by his father The Mandarin to become the leader of the Ten Rings. But when the movie begins, he's also a regular guy living in San Francisco and working as a valet with his best friend, Katy (Awkwafina). 
Traditionally, a Hollywood blockbuster in years past might have made Shang-Chi and Katy fall in love. Instead, "Shang-Chi and the Legend of the Ten Rings" lets the two pals just be pals without complicating things.
It's still a somewhat surprising move in 2021. However, Simu Liu was fully onboard.
Count Simu Liu among the fans who aren't shipping Shang-Chi and Katy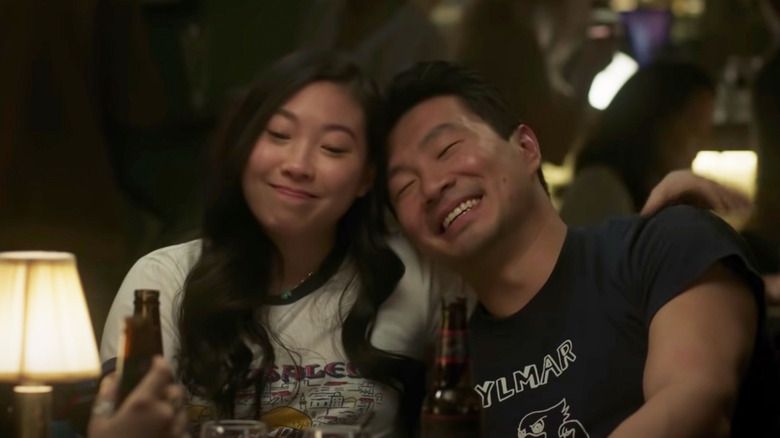 Disney/Marvel Studios
In an interview with SiriusXM Stars, Simu Liu was asked for his thoughts about the Shang-Chi and Katy relationship, and whether he agreed with the decision to not have it become romantic.
"I'm glad that we didn't go there in this movie," Liu said. "I think first of all it would have been a distraction from what was at the emotional core, which was a story about family. But I also think that [Shang-Chi and Katy] are just really incredible the way that they are. I'm sorry, 'When Harry Met Sally' fans, but I do believe that men and women can be non-romantic friends. I certainly have many."
Liu did bring up the possibility that Shang-Chi and Katy's relationship might evolve in the future. However, it's also possible there are different plans for the Katy character. Katy is an original creation not featured in Marvel Comics, a seemingly ordinary person with no superpowers. However, a leak of Katy's Marvel Legends action figure in April 2021 seemed to indicate that Katy is no ordinary civilian — she's wearing a traditional Chinese robe and wields a bow and arrow. So, if Marvel does indeed have bigger plans for Katy, it probably won't involve her love life.
"Shang-Chi and the Legend of the Ten Rings" premieres in theaters on Sept. 3, 2021.