Everything Leaving Netflix In May 2017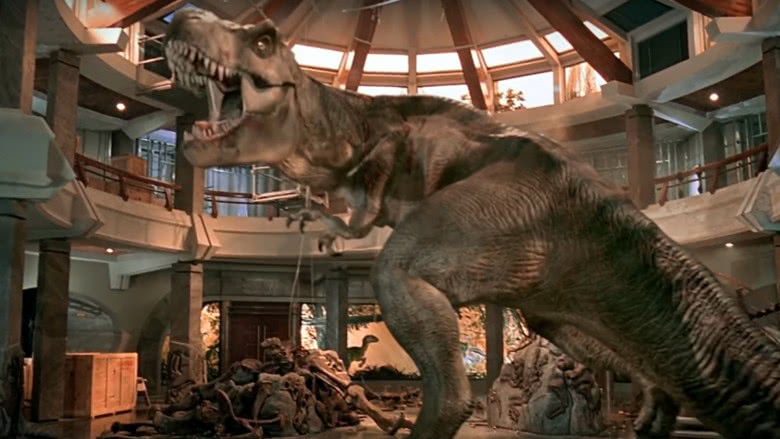 All good things must come to an end, and dinosaurs know that better than anyone.
With the announcement of everything coming to Netflix in May, there's also the reveal of all the movies and TV shows that will become unavailable next month. That includes all three of the original Jurassic Park movies, the underrated John Cusack action-comedy Grosse Pointe Blank, and Oliver Stone's classic The Doors. It'll also be your last chance to catch up on TV series like Scrubs, American Dad!, and Bob's Burgers.
If you kept scrolling past these titles sitting in your queue, now is the time to watch them.
Leaving May 1
11 Blocks
Alfie
Bang Bang!
Black Mamba: Kiss of Death
Cujo
Doomsdays
Fantastic Four
FernGully 2: The Magical Rescue
Flicka: Country Pride
Garfield's Fun Fest
Invincible
Jetsons: The Movie
Jurassic Park
The Lost World: Jurassic Park
Jurassic Park III
Paulie
Samurai Headhunters
Stephen King's Thinner
Tales from the Darkside: The Movie
The Doors
The Real Beauty and the Beast
The Seven Dwarfs of Auschwitz
The Sons of Katie Elder
The Wedding Planner
Things We Lost in the Fire
To Catch a Thief
Treblinka: Hitler's Killing Machine
Truly Strange
Turf War: Lions and Hippos
Van Wilder: Freshman Year
Venom Islands
World War II Spy School
Leaving May 2
Good Luck Charlie: Seasons 1 to 4
Kickin' It: Seasons 1 to 3
Scrubs: Seasons 1 to 9
Leaving May 5
Amapola
Flubber
Grosse Pointe Blank
The Recruit
What About Bob?
Leaving May 7
American Dad!: Season 7
Bob's Burgers: Season 2
Leaving May 11
American Dad!: Season 8
Leaving May 15
Anthony Bourdain: Parts Unknown: Seasons 1 to 5
Leaving May 17
American Dad!: Seasons 9 and 10
Leaving May 19
Step Up
Leaving May 26
Graceland: Seasons 1 to 3