Everything Coming To Netflix In May 2017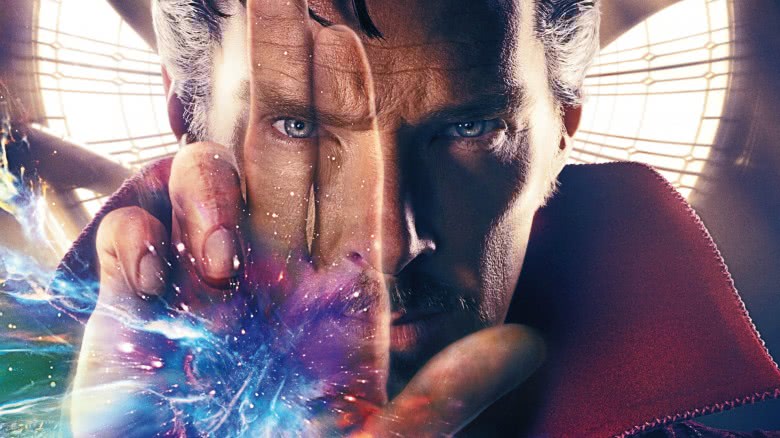 Walt Disney Studios
Seems like just yesterday we were blown away by Doctor Strange on the big screen, and now we'll be able to watch all the trippiness again from the comfort of our own homes–that is, if our homes are at all what they think they are. (It's a whole thing.)
Netflix unveiled the lineup of new releases for May, and it's truly impressive. Not only will we get our Cumberbatch on with Doctor Strange, but there's a vast amount of Netflix Originals coming to the service, too. The most prominent is War Machine, a black comedy starring Brad Pitt as a character based on real-life Army General Stanley McChrystal. But we'll also get new seasons of Aziz Ansari's Master of None and the Tina Fey-created Unbreakable Kimmy Schmidt.
If that's not enough to keep you binging till June, you can also revisit Forrest Gump, Inglourious Basterds, and even Malibu's Most Wanted (if you're so inclined).
Check out the full list below.
May 1
American Experience: The Big Burn (2014)
American Experience: The Boys of '36 (2017)
Anvil! The Story of Anvil (2008)
Blood on the Mountain (2016)
Chaahat (1996)
Chocolat (2000)
Decanted (2016)
Don't Think Twice (2016)
Drifter (2017)
Forrest Gump (1994)
Happy Feet (2006)
In the Shadow of Iris (Netflix Original Movie)
Love (2015)
Losing Sight of Shore (2017)
Malibu's Most Wanted (2003)
Nerdland (2016)
Raja Hindustani (1996)
Richard Pryor: Icon (2014)
Under Arrest: Season 5 (2016)
May 2
Bodyguards: Secret Lives from the Watchtower (2016)
Hija De La Laguna (2015)
Maria Bamford: Old Baby
Two Lovers and a Bear (2016)
May 5
Chelsea: Season 2 (streaming every Friday)
Handsome: A Netflix Mystery Movie
Kazoops!: Season 3
Sense8: Season 2
Simplemente Manu NNa
Spirit: Riding Free: Season 1
The Last Kingdom: Season 2
The Mars Generation
May 6
Cold War 2 (2016)
When the Bough Breaks (2017)
May 7
LoveTrue (2016)
Stake Land II (2016)
The Host (2013)
May 8
Beyond the Gates (2016)
Hunter Gatherer (2016)
May 9
Norm Macdonald: Hitler's Dog, Gossip & Trickery
Queen of the South: Season 1 (2016)
All We Had (2016)
May 10
El apóstata (2015)
The Adventure Club (2016)
May 11
Switched at Birth: Season 5 (2017)
The Fosters: Season 4 (2016)
May 12
All Hail King Julien: Exiled: Season 1
Anne with an E: Season 1
Get Me Roger Stone
Master of None: Season 2
Mindhorn
Sahara
May 15
Command and Control (2016)
Cave (2016)
Lovesong (2016)
Sherlock: Series 4 (2016)
The Intent (2016)
May 16
Tracy Morgan: Staying Alive
The Break-Up (2006)
The Place Beyond the Pines (2012)
May 18
Royal Pains: Season 8 (2016)
Riverdale: Season 1 (2016)
May 19
BLAME!
Laerte-se
The Keepers: Season 1
Unbreakable Kimmy Schmidt: Season 3
May 21
What's With Wheat (2017)
May 22
Inglourious Basterds (2009)
They Call Us Monsters (2017)
May 23
Hasan Minhaj: Homecoming King (Netflix Original)
Dig Two Graves (2014)
May 24
Southpaw (2015)
May 26
Believe (2016)
Bloodline: Season 3
I am Jane Doe (2017)
Joshua: Teenager vs. Superpower
War Machine
May 28
Bunk'd: Season 2 (2016)
May 29
Forever Pure (2016)
A New High (2015)
May 30
F is for Family: Season 2
House of Cards: Season 5
Doctor Strange (2016)
Masterminds
Sarah Silverman A Speck of Dust