The Surprising Job Steve Carell Had Before The Office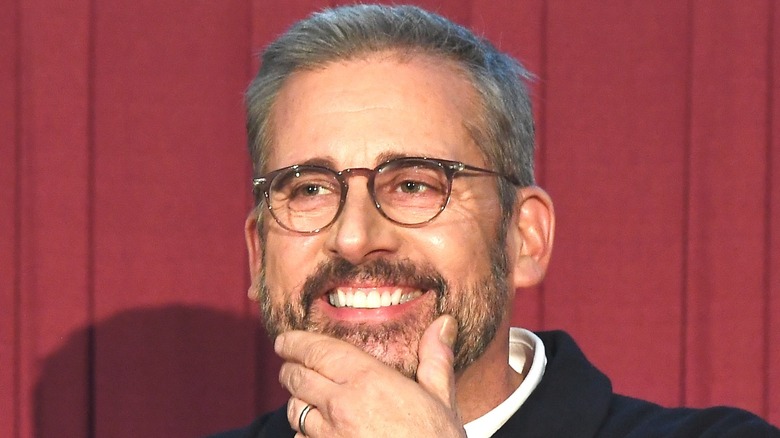 Paras Griffin/Getty Images
"The Office" first hit television screens in 2005, and slowly but surely became a bonafide phenomenon. Several years after the show concluded its nine-season run, the show continues to provide countless entertaining rewatches for fans, as well as tons of meme fodder for purveyors of internet culture. Based on the British series of the same name, the show changed television and revolutionized the sitcom landscape.
The show's continued appeal is largely thanks to the enormous talent of its cast. Steve Carell held down the fort for seven seasons of the show as the loveably incompetent boss Michael Scott. Carell had a successful career before nabbing the role, though, appearing in hit films like "Anchorman: The Legend of Ron Burgundy," "Bruce Almighty," and serving a longtime correspondent on "The Daily Show with Jon Stewart." However, like all actors, he had to find another way to pay the bills when he was just starting out — and it didn't come as easily to him as comedy did.
Steve Carell was a terrible mailman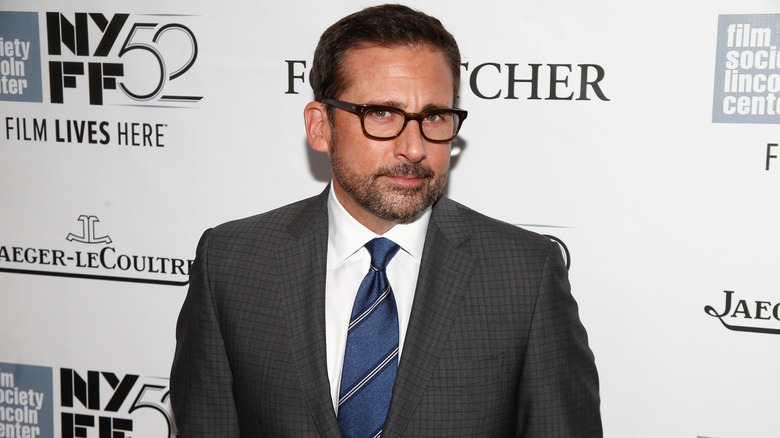 Debby Wong/Shutterstock
Before Steve Carell joined the world of fictional paper sales at Dunder Mifflin, he worked as a mailman in a rural area to save up before he moved to Chicago at the beginning of his career, where he would join the famous Second City improv troupe. 
Carell has called his days making deliveries the "hardest job" he's ever had. Speaking to 60 Minutes in 2014, he said, "I was terrible at it — so bad." He explained, "The first day I delivered mail, they had to go out looking for me because it was like nine at night, and I wasn't back...I got a flat tire, so the postmaster of Littleton was out with a flashlight looking for me at night." He had a similar tale to tell on The Ellen DeGeneres Show around that time, admitting that he only lasted seven months on the job.
While Carell may not have excelled at (or enjoyed) his days as a mailman, his story is a good reminder. Sometimes, the bad jobs are just part of the journey that takes you to the place you really want to be — and sometimes, that place is a tiny little paper company in Scranton.