Wheel Of Time TV Series Finally Moving Forward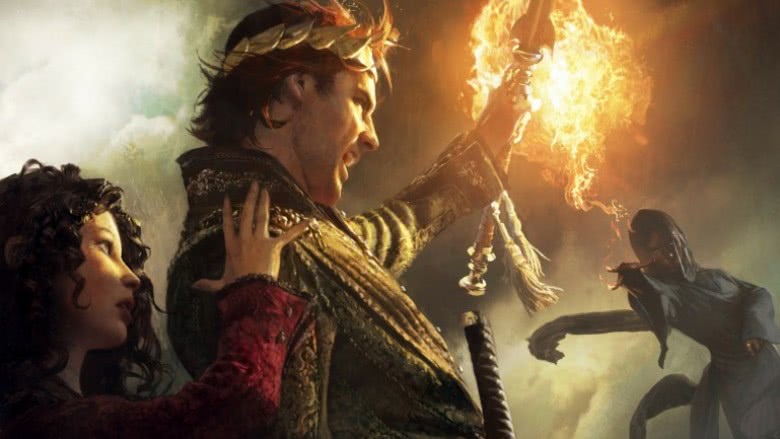 Another high fantasy TV show may be coming to your screens soon.
Variety reports that the long gestating Wheel of Time series, based on the fantasy novels by Robert Jordan, is finally moving forward at Sony Pictures Television with Marvel's Agents of S.H.I.E.L.D. writer (and former Survivor contestant) Rafe Judkins as showrunner.
The lengthy Wheel of Time series has achieved a lofty status in the sci-fi community for its in-depth world building and  similarity to the works of J.R.R. Tolkien. The series has 14 novels in total, with the final three books written by Brandon Sanderson following Jordan's death in 2007.
A TV series based on the novels has been rumored for years, with Jordan's widow Harriet McDougal fanning the excitement last year when she revealed on Google+ that a "cutting edge" TV series is planned. Although McDougal teased an official announcement "coming soon" from a major studio, a full year passed before Sony announced their decision to move forward with the show.
Judkins' previous experience includes Chuck, Hemlock Grove, and the short-lived Christian Slater-starring My Own Worst Enemy. He is set to write and executive produce with Rick Selvage, Larry Mondragon, Ted Field, Mike Weber, and Darren Lemke also serving as executive producers. McDougal will be a consulting producer.
The Wheel of Time TV series likely won't premiere for at least a year, which means that it will be coming at just the right time for the fantasy TV landscape, with HBO mega-hit Game of Thrones getting ready to go off the air for good. With Wheel of Time possibly primed to fill that gap, perhaps some of these actors who turned down Game of Thrones roles could join the next big fantasy hit.