James Gunn Weighs In On The Bloodsport Spin-Off Rumors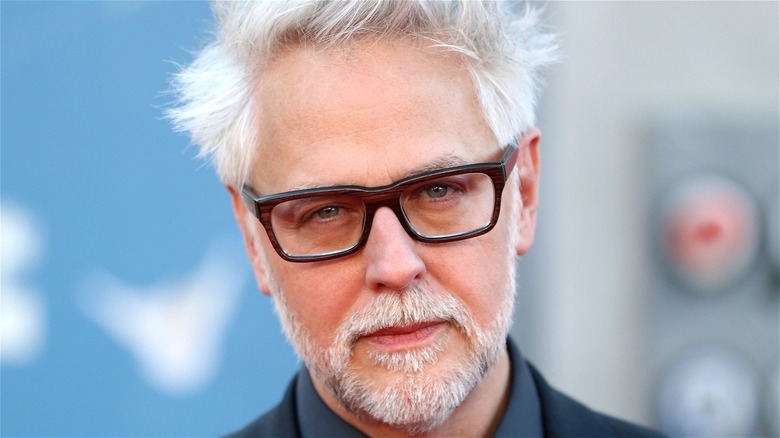 Matt Winkelmeyer/Getty Images
Theaters aside, "The Suicide Squad" is a hit. According to Samba TV, the latest DCEU film was viewed in 4.7 million homes in the United States in its first three weeks of availability through streaming service HBO Max (via Deadline). This number tops previous DCEU films like "Zack Snyder's Justice League" which was seen in 3.2 million households and "Wonder Woman 1984" which was seen in 3.9 million. With so many people seeing — and, by all accounts, adoring — "The Suicide Squad," it's no surprise that the future of the franchise, its cast, and of writer-director James Gunn are all very hot questions among the fan base.
There are things we know with some certainty. For example, on the one hand it would seem that actress Margot Robbie — despite her passion for Harley Quinn — will take a temporary break from playing the beloved DC icon she is now so identified with. On the other hand, it's also well-known that John Cena and James Gunn are set to release a TV series based upon the not-so-beloved character Peacemaker, a notion made only more intriguing by what happens to Peacemaker in "The Suicide Squad."
And recently, there were rumors of another potential spin-off in the works — this time, for Idris Elba's character Bloodsport aka Robert DuBois. Are these reports to be believed? Here's what James Gunn said.
Sure, a Bloodsport movie could happen, but is it happening now?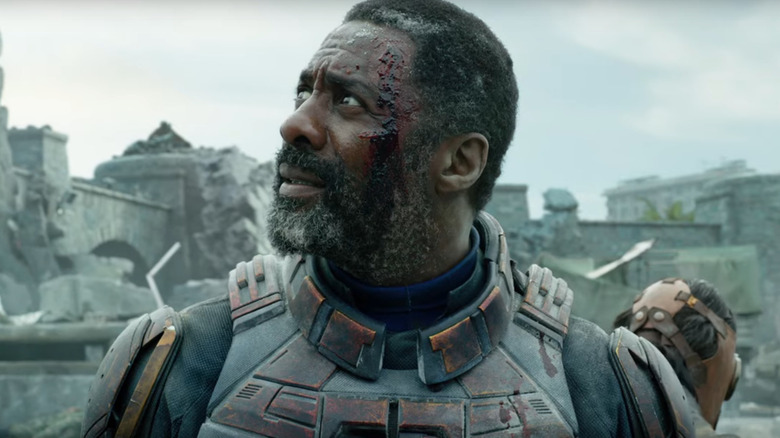 Warner Bros.
It's not difficult to understand why fans would want to believe there might be a Bloodsport spin-off movie or TV series in the works. After all, Idris Elba himself talked about wanting to do just that. "It wouldn't be next, it would be what came before," Elba explained in an interview with Entertainment Tonight as he pitched the ideal Bloodsport spin-off he'd like to see. "I would be really interested to see why he went to jail, why did he shoot Superman? I would love to see that narrative come alive."
It's true that both in the original DC comic books, and in the world of "The Suicide Squad," Bloodsport's biggest claim to fame is putting a kryptonite bullet in Superman, a hero whose skin is usually entirely impenetrable ... unless, of course, perfect aim and glowing green rocks are combined. Will it happen, though? 
While promoting a watch party of "The Suicide Squad" with the cast, director James Gunn was asked whether or not there were any current plans for a Bloodsport movie, based on rumors that have been circulating ever since the release of "The Suicide Squad." True to form, Gunn didn't leave these questions unanswered, and responded quite directly.
"There is a possibility of seeing more #Bloodsport in the near future – something I'd love to see," Gunn tweeted. "But there is nothing currently in development. So this story is false."
Guess that answers the question, even if it's not what fans were hoping for. Hopefully, Bloodsport will fight another day, but for now, just where he might appear next remains a mystery. 
In the meantime, you can see Bloodsport in "The Suicide Squad," in theaters and streaming on HBO Max.