Will Margot Robbie Play Harley Quinn Again After The Suicide Squad?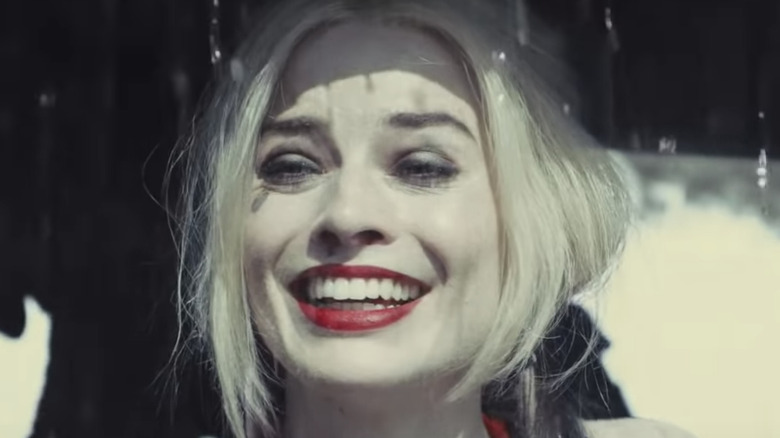 Warner Bros. Pictures
When "Suicide Squad" entered theaters in 2016, the response to it was complicated. On the one hand, it garnered a near-$750 million box office take off a $175 million budget (via Box Office Mojo). On the other hand, the film has a 26% rotten rating on Rotten Tomatoes. But no matter how much people may debate over the quality of the film we got, or whether or not a David Ayer director's cut of the film would improve upon the theatrical release, there's one thing people tend to agree on: Margot Robbie is Harley Quinn.
It's not easy to craft a live-action version of a character whose fame comes from her origins in "Batman: The Animated Series." And while there have certainly been other voice actors to successfully take on the role of Harley Quinn since Arleen Sorkin originated it back in 1992, the idea of a truly great live-action version felt elusive until Robbie came along. Robbie was so successful at playing the clown princess of crime that when DC and Warner Bros. decided to make a Birds of Prey movie, Robbie's Harley Quinn became the lynchpin of the project — to the point that the title of the resulting film is called "Birds of Prey (And the Fantabulous Emancipation of One Harley Quinn)." Not only did Robbie star in the film, but she was also a producer.
Robbie is reprising the role of Harley Quinn again for the upcoming James Gunn-directed film "The Suicide Squad," but what's the plan after that? There's been an assumption that Robbie would appear again as Quinn in "Gotham City Sirens," but is that still true? Is Robbie coming back to play Harley again at all?
Could Margot Robbie be moving on from Harley Quinn?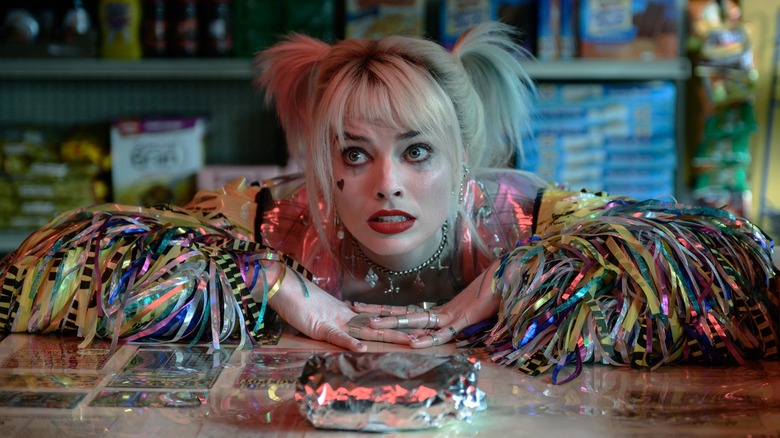 Warner Bros. Pictures
In a May 2021 interview with Den of Geek, James Gunn opened up about how he has to "ignore the potential blowback" that comes with killing off beloved characters, which is something that's expected to happen in "The Suicide Squad." Gunn explained, "It's all in relationship to the story that I would kill anyone who the story saw fit to kill. I'm working for the story. I'm just the servant of the story, so whatever the story says is what I'm going to do, no matter what the repercussions are for anything."
Ever since then, fans have wondered if Harley Quinn could be on the chopping block in "The Suicide Squad," and it looks like Margot Robbie isn't interested in dousing the flames of those rumors. While chatting with Entertainment Weekly, Robbie was asked about her version of Harley Quinn's future, and she at least claimed uncertainty. "It was kind of back-to-back filming 'Birds' ... and filming this, so I was kind of like, oof, I need a break from Harley because she's exhausting," she said. "I don't know when we're next going to see her. I'm just as intrigued as everyone else is."
Now, that doesn't necessarily mean Robbie won't return as Harley, but it does leave the door open to her departure from playing the iconic character. "I'm just as intrigued as everyone else" isn't the kind of thing you usually hear from someone producing films within a shared universe. Then again, the DCEU doesn't operate the way the MCU does — a fact Robbie brought up when asked about Harley's off-screen death in "Zack Snyder's Justice League." "I didn't know that," revealed Robbie. Thank you for telling me!"
Robbie went on to explain that "each movie is its own sort of thing, and I think that works in the comic book world, and I think that works in the DC film world as well." Effectively, whether Harley dies in Snyder's world or even in Gunn's, it doesn't necessarily mean Robbie would never play her again. However, this is the first time we've gotten a sense that Robbie might be tired enough from playing Harley Quinn that she'd even think of moving on.
"The Suicide Squad" hits theaters and HBO Max on August 6.