Simu Liu Just Revealed How He Really Reacted To His MCU Casting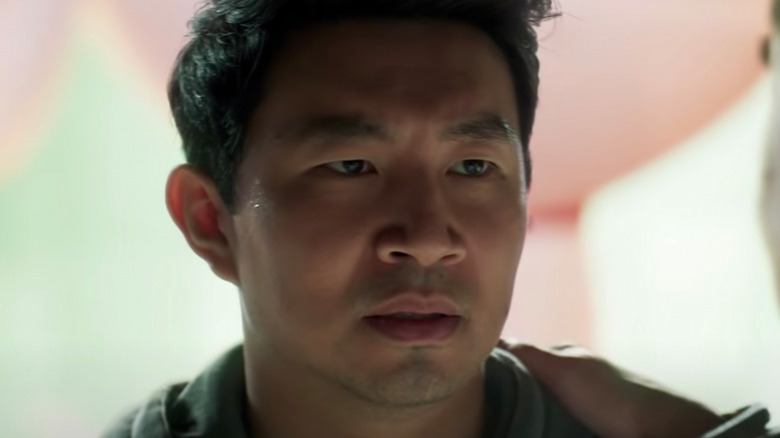 Disney/Marvel Studios
As film and TV fans know quite well by now, a Marvel movie or TV show is never just a standalone movie. While each Marvel movie does need to tell a compelling story on its own — and hopefully make sense to franchise newcomers — it also has to tie into the larger Marvel Cinematic Universe, furthering along the current storyline in some form or fashion. Such will also be the case with the upcoming "Shang-Chi and the Legend of the Ten Rings," and sure enough, star Simu Liu knows all about the pressure on his shoulders: "Shang-Chi" is the first Marvel film with a predominantly Asian-American cast, and Liu has been outspoken about the film's potential in terms of representation. It's also the first film set following "Avengers: Endgame," a post-Thanos time period that has only been glimpsed at in the Disney+ shows so far.
Being cast as the lead in a blockbuster Marvel film is a life-changing accomplishment for Liu, who previously lobbied for the part on social media. However, according to Liu, there was another major factor on his mind when he was first taking meetings with Marvel Studios president Kevin Feige — and that's the question of where Shang-Chi fits into the bigger picture.
Simu Liu was asking questions, like a true comic book fan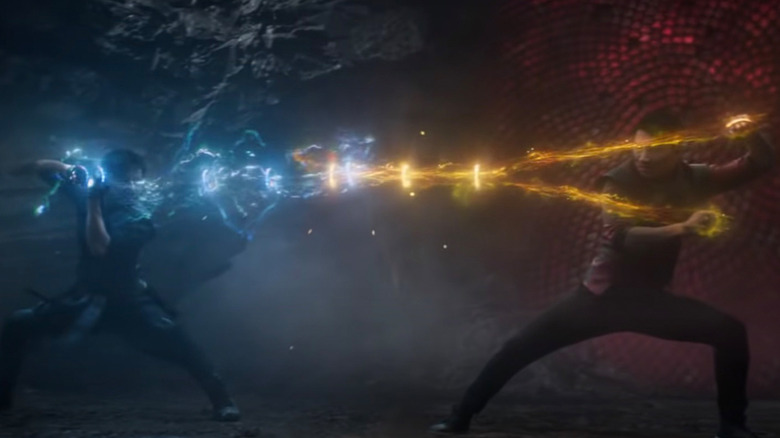 Disney/Marvel Studios
In an interview with ComicBook.com, Liu said that his first question to Kevin Feige was where "Shang-Chi and the Legend of the Ten Rings" would fit into the overall MCU story. 
"I think I remember asking Kevin Feige because he brought me into his office and he was like, 'Okay, great. Do you have any questions?' And the first thing that I asked was I was like, 'How is it going to tie to the MCU?'" Liu explained. "Because that's all I wanted to know. I was like, 'Am I going to be an Avenger? Am I going to see this person? Am I going to fight Thor? Am I going to be best friends with Captain America?' Like, 'Tell me!' And he was just like, 'Simu, you just have to trust us.'" 
According to Liu, Feige didn't have many answers at the time, because Marvel hadn't yet nailed down its approach for how, exactly, Shang-Chi was going to tie into the broader universe. Even back then, though, these plans were crystalizing, and Feige assured Liu that he was going to love how it all turned out. Sure enough, Liu finally learned what these connections to the MCU would be when he read the script. And since then, Marvel fans have also been clued in through the trailers, with the most apparent connection being the inclusion of the villainous Mandarin (Tony Leung Chiu-wai), a villain hinted at (or, one could say, falsely revealed) in both "Iron Man" and "Iron Man 3." It seems that "Shang-Chi" will also tie into "The Incredible Hulk," as one of the Hulk's enemies, The Abomination, appears in the film.
Could there be more MCU lore to discover? The odds seem likely. We'll have to wait until "Shang-Chi and the Legend of the Ten Rings" premieres on September 3, 2021 to see how deep these connections go.