When Will The Blacklist Season 8 Be On Netflix?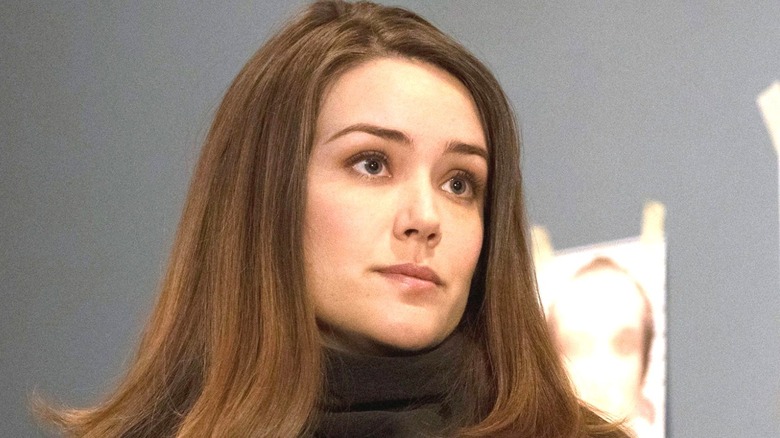 NBC
"The Blacklist," NBC's long-running hit crime series starring James Spader as criminal mastermind Raymond "Red" Reddington, has a successful second life on Netflix. Seasons of the series always arrive on Netflix a few months after they end on the broadcast network. Typically, seasons of "The Blacklist" come to Netflix in September, according to Newsweek, which has a list of all the dates "The Blacklist" has been released on the streaming platform. Unfortunately for fans, it seems like this year might be breaking the tradition. A September release doesn't seem to be on the schedule this year.
When Netflix released its full lineup of new content for September 2021, "The Blacklist" was nowhere to be found on the list, leaving fans who are craving the latest season to wonder when it's coming. "Man they need to put season 8 of The Blacklist on Netflix already! Smh what's the hold up???" tweeted Blacklist fan @_RobJay.
Unfortunately, as of now, there's no word about when Megan Boone's final season of "The Blacklist" will actually arrive on Netflix, but we have a theory about when it will.
The Blacklist is MIA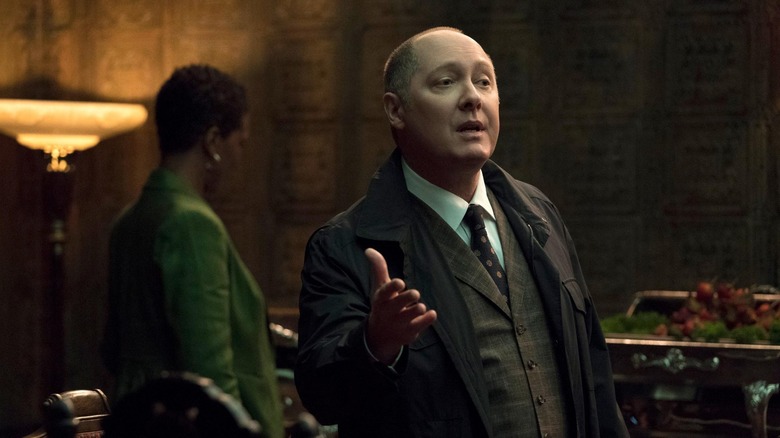 NBC
It's possible that "The Blacklist" Season 8 will come to Netflix in early October. That's later than usual, but maybe because the premiere date and finale date of Season 8 were pushed back to later dates than they usually occur (the season premiered on NBC last November and ended this past June), maybe the Netflix arrival has been pushed back too, for some reason.
Or maybe the show will arrive on Netflix in the middle of September like it always does, and the date just hasn't been announced yet. Sometimes Netflix doesn't announce a release date until shortly before it occurs. Fans can't be sure if either theory is correct, and the only solution is to wait and see what Netflix says in the coming months.
We do know that Season 9 premieres on NBC on Thursday, October 21. Hopefully, Season 8 arrives on Netflix well before that so fans have time to catch up before the new season premieres. In the meantime, the final five episodes of Season 8 are currently available to stream for free on Peacock, so if you can't wait any longer and just want to skip ahead to the season's wild ending, you can do that there. But you better hurry, because "The Blacklist" will be expiring from Peacock in a few weeks.