The Supernatural Medical Hidden Gem You Can Binge On Hulu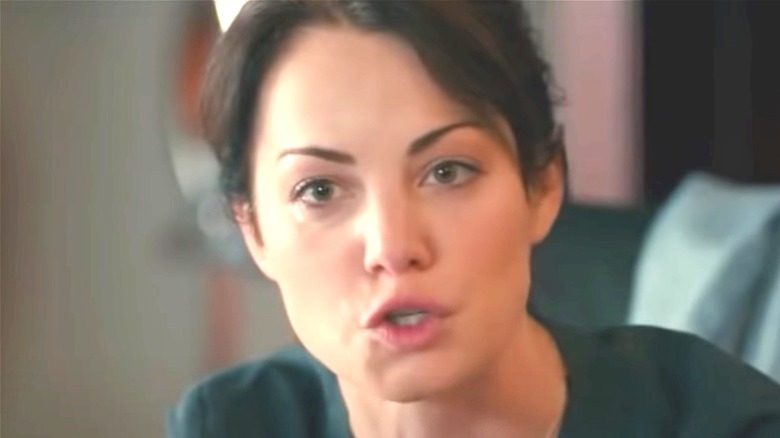 CTV
Some fans may find that medical dramas in the vein of "Grey's Anatomy" give them life, so to speak. if you're a fan of this kind of drama, focusing on the daily encounters involving life and death that doctors, nurses and other professionals must contend with while also dealing with their own emotional lives, there's one underrated drama you might want to check out. 
This medical drama, currently available on Hulu, comes with a slightly supernatural twist. The show aired from 2012-2017 on CTV, a Canadian broadcaster, although its first season also ran on NBC before being cancelled due to lackluster ratings. After that, it moved to Ion Television (via The Hollywood Reporter). It's a series that's always been more popular among audiences than critics, making it an actual hidden gem: On Rotten Tomatoes, its Tomatometer score from critics' reviews stands at 44 percent, after which reviewers stopped paying much attention to it. However, its audience score for the first season, considered by fans to be the worst one, lies at 77 percent. At its highest, Season 3 earned 89 percent. "It's fast-paced, the medical cases are interesting, the character dynamics are intriguing and all of the actors brought their A-game," TV Source said in its review of the pilot. 
So, if you think this show might appeal to you, there's no time like the present to try it out. After all, "Grey's Anatomy" won't return to airwaves until September 30, and that's still a month away. 
Saving Hope offers five seasons of medical melodrama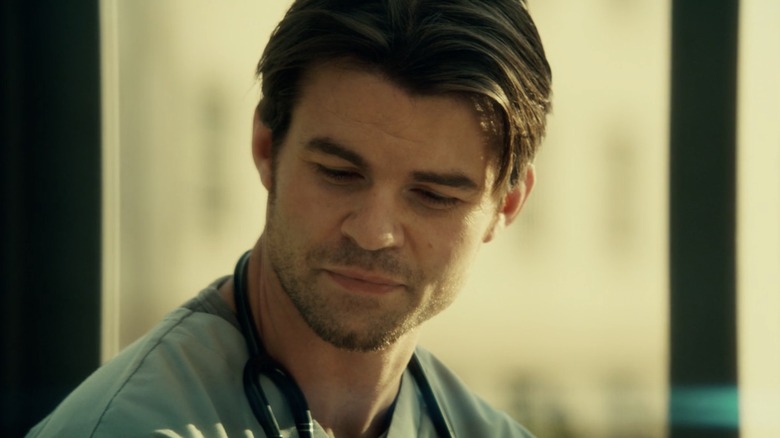 CTV
What sets "Saving Hope" apart from other medical dramas is a ghostly presence. This happens when chief of surgery Charlie Harris (Michael Shanks) and fiancée Alex Reid (Erica Durance) are riding in a cab to their wedding, and disaster happens: The car is struck by another car. As they're both medical professionals at Hope Zion hospital, they spring into action, but in the aftermath, Charlie collapses and enters a coma. Because he's also watching this all unfold, he's also having an out-of-body experience. Being comatose has its upsides, though, as it turns out that he can talk to the spirits of the dead as well as other comatose patients.
Even when Charlie wakes up in the 12th episode, he retains his supernatural abilities, making life very interesting as he and Alex must deal with her revived relationship with her ex, Joel (Daniel Gillies) and the fact that she ends up pregnant, possibly with Joel's child. His ex-wife Dawn (Michelle Nolden) remains in the picture, as she's also a doctor. The cast also includes Huse Madhavji as Shahir Hamza, the head of neurosurgery at Hope Zion, Julia Taylor Ross as OB/GYN Dr. Maggie Lin, and Kristopher Turner as Gavin Murphy.
The series did not shy away from hard topics, including mass tragedies caused by big accidents and bombs. It also featured plenty of surprise twists, as when a major character was written off in the middle of the show's run, ending a long-running storyline that had viewers turning in every week. There's plenty of entertainment to be had in the show' five seasons of 85 episodes, and even a fitting conclusion for at the end. You can find it on Hulu if it sounds like your cup of tea.