The Grey's Anatomy Scene That Went Too Far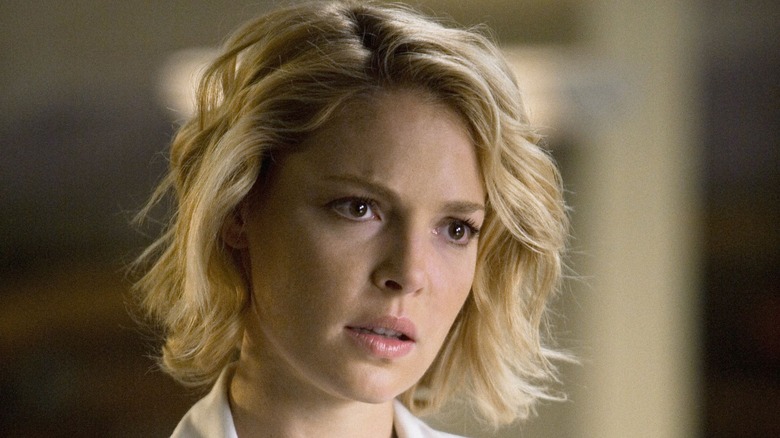 ABC
"Grey's Anatomy" has had plenty of crazy moments throughout its run, but one scene — and larger storyline — really turned fans off.
It's a serious understatement to say that a lot has happened during the seventeen season run of "Grey's Anatomy," which was recently renewed for an unprecedented eighteenth season after star Ellen Pompeo, who plays Dr. Meredith Grey, reached an agreement to return. From plane crashes to ferry boat accidents to bombs in body cavities to plenty of romantic drama, it can be hard to narrow down "Grey's'" craziest moments — and there have been lots of highs (the two-episode hospital shooting that closed out Season 6) and lows (the infamous musical episode).
However, a storyline in the fifth season built to a particularly strange point, and fans still bring it up as one of the show's most divisive and bizarre moments. Here's the Grey's Anatomy Season 5 scene that fans think went way too far.
This season five storyline of Grey's Anatomy was wildly unpopular with fans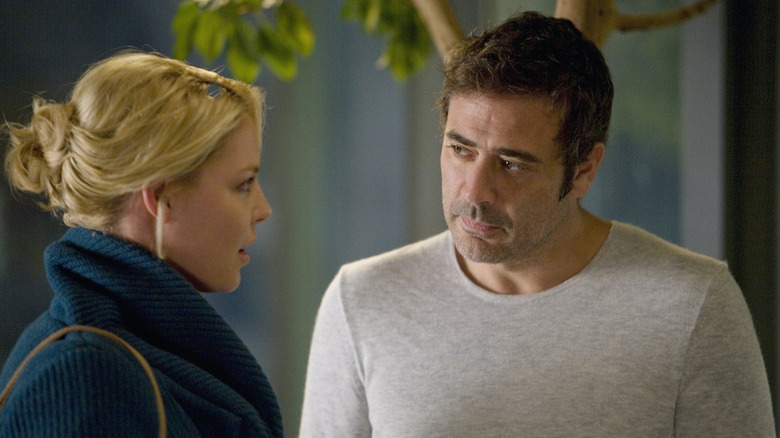 ABC
In the series' fifth season, Dr. Izzie Stevens (Katherine Heigl) stars having some pretty weird experiences... in that she starts seeing her deceased fiancé, former patient Denny Duquette (Jeffrey Dean Morgan), around the hospital and at her house. Understandably baffled by Denny's reappearance — considering that he died tragically years earlier after a heart transplant — Izzie tries to figure out why she keeps seeing Denny, and assumes it's just her grief.
However, that's where things take a seriously jarring turn. Convinced that Denny is nothing more than a memory, Izzie tests her theory by pushing the physical boundaries further and further, which leads to the two consummating a relationship — something they never did while Denny was alive. From there, Izzie spends days apparently alone in bed, alarming her roommates — as well as boyfriend Dr. Alex Karev (Justin Chambers) — and basically loses interest in being a surgeon so that she can spend more time with her dead lover.
Ultimately, Denny's appearance is explained in full when Izzie realizes she's extremely sick, afflicted with cancer that affects her brain (among other things). This eventually leads to a pretty compelling arc for Izzie — though Heigl ultimately left the show for good in the sixth season — but it doesn't make up for the fact that entertainment sites like Buzzfeed regularly list the romance between Izzie and Dead Denny as one of the series' worst moments.
All of "Grey's Anatomy," including this controversial scene, is streaming on Hulu, and the first sixteen seasons are available on Netflix.