Here's Where You Can Watch Mamma Mia! Here We Go Again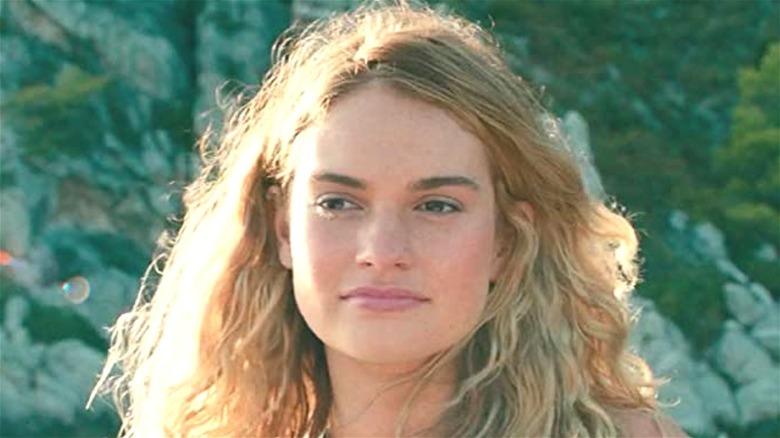 Universal
It's like this every time. You think you're fine. You think you've got the craving under control, and that you can finally start living the normal life that you always wanted. Everything's going by the numbers, when all of a sudden it hits you: That familiar, burning, aching need that won't go away until you watch the second film in a billion-dollar franchise based entirely on the music of Agnetha Fältskog, Björn Ulvaeus, Benny Andersson, and Anni-Frid Lyngstad, better known as the Swedish pop sensation ABBA. As the flames of desire convert your last ounce of self control into ash, six words escape your lips. "Mamma mia," you utter. "Here we go again."
Now, on most occasions, when the moon is full and the urge to watch "Mamma Mia! Here We Go Again" takes you, you have your faithful Blu-ray copy ready and waiting. This time, however, an unforeseeable obstacle stands in your path. The disc, battered and weathered from repeated viewings, has lost structural stability. It crumbles in your hands and is gone. Your heart races. Beads of perspiration form upon your brow. If you don't watch Andy Garcia and Cher performing a flawless rendition of "Fernando" toot sweet, you are going to burn your house to the ground and start over somewhere new. You've done it before.
Easy now. Take deep breaths. There are other ways to get that ABBA hit you're looking for. It just takes a little bit of patience and a premium streaming subscription.
Give us Mamma Mia! Here We Go Again or give us death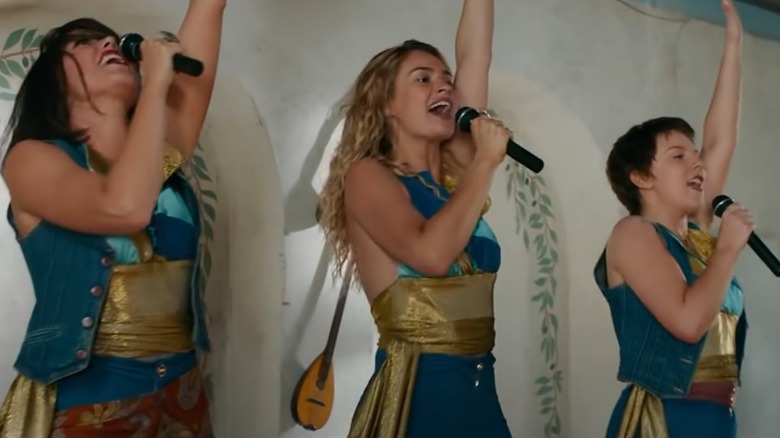 Universal
Consider for a moment that we live in the digital age, and that it's literally easier to watch "Mamma Mia! Here We Go Again" than it has been in any other century in human history.
You could rent it, for one thing. "Mamma Mia! Here We Go Again" is available to rent digitally from the comfort of your sofa for a paltry $3.99 on Amazon Prime. That'll afford you 30 days to start watching the movie, and 48 hours to finish it once you've hit play. The same offer is available where many fine movies are streamed — on YouTube, on Google Play, on Apple TV, and even on Vudu. If you'd prefer to keep a digital copy of "Mamma Mia! Here We Go Again" on hand in case of future emergencies, you can also purchase the film for $14.99.
Or, if you'd prefer, you could sign up for Hulu with Live TV, a premium subscription service which will set you back $64.99 — a small price to pay for unlimited access to "Mamma Mia! Here We Go Again." Think of it as an investment in your future.
Inexplicably, the 2018 musical song-sation is currently unavailable to stream on Peacock. NBC Universal has ABBA-ndoned you. Start writing those complaint letters now.