Umbrella Academy Season 3 Just Hit A Big Production Milestone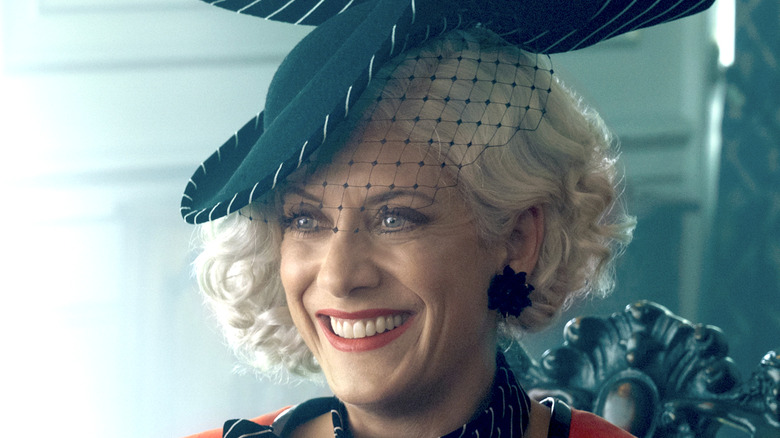 Netflix
Based on the graphic novel series by Gerard Way and Gabriel Bá, the off-kilter superhero series "The Umbrella Academy" has been a hit for Netflix ever since it premiered back in 2019. The series stars Elliot Page as Vanya Hargreeves, a young woman who grows up in an adoptive family of superpowered siblings thinking that she is just ordinary. In reality, Vanya is very powerful, so much so that her adoptive father, a strange man named Reginald Hargreeves (Colm Feore), believes it's better to lock her abilities away forever. Reunited after Hargreeves's death years later, the seven siblings are forced to work together to stop a prophesied apocalypse coming in eight days, unaware that Vanya and her unlocked power will be the cause.
After a very successful first season, "The Umbrella Academy" was renewed by Netflix for Season 2, which premiered on July 31, 2020. The Season 2 story picks up right where Season 1 ends, with the Hargreeves siblings traveling back in time to the 1960s in order to get another chance at stopping the apocalypse. Well-received by both critics and audiences, it surprisingly took a few months for Netflix to then announce a third season, but thankfully they did, and Season 3 of "The Umbrella Academy" is officially on its way. While there were obvious delays due to the pandemic, the third season of "The Umbrella Academy" has been able to stay on schedule, and a new update proves that the new episodes are closer than fans thought.
Season 3 of The Umbrella Academy has finished filming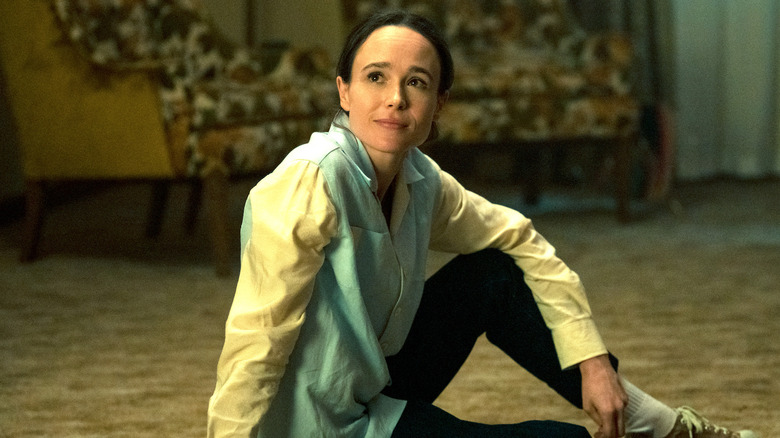 Netflix
Get excited, because the third season of "The Umbrella Academy" is one step closer to coming out. The whole main cast of "The Umbrella Academy" has confirmed that production for Season 3 is officially finished with a new video message. Posted by Netflix on the show's official Twitter, all seven of the siblings make an appearance, with Page starting off the video by saying, "That's a wrap on Season 3 of 'Umbrella Academy,' and I'm stoked 'cause I can't wait for you to see it." Following are words from Tom Hopper, David Castañeda, Emmy Raver-Lampman, Robert Sheehan, and Aiden Gallagher, with Raver-Lampman even proclaiming, "I don't think the world's ready for this. I think it's our best season yet." 
The whole Hargreeves family appears to be returning, including the cold, alien father Hargreeves and the Sparrow Academy's version of Ben (Justin H. Min), who are both in the new video as well. In Season 2, the ghost version of Ben passes on after helping save Vanya's life, but when the siblings return to the present, they find a very different world and a new, live version of their beloved brother. As for any clues in the video about what might happen in Season 3, it looks like Number Five will be getting in more fights, as Gallagher had a fake cut on his cheek while recording his message, but that's honestly to be expected with the time-traveling sibling. Also confirmed to be returning is Ritu Arya as Lila Pitts, a superpowered stranger who first appears in Season 2. 
While the new video doesn't include a release date for Season 3 of "The Umbrella Academy," keep an eye out for news from Netflix in the near future.