Nathan Dean Reveals What It's Like Working With His Originals Co-Stars In Roswell, New Mexico - Exclusive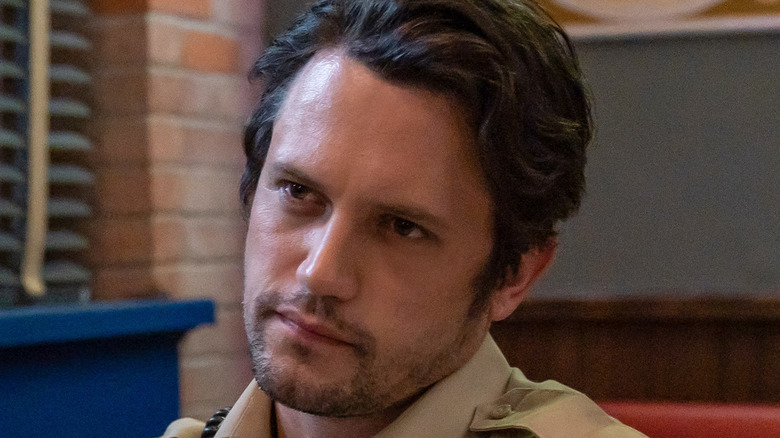 The CW
When it comes to hiring from within, few networks do it better than The CW. Every time that The CW is gearing up for a new series or launching new characters, they often look to their OG staples to fill in open slots, thereby allowing almost every show contain a bit of a CW family reunion. That's certainly the case with "Roswell, New Mexico." As you watch, you might notice quite a few returning cast members from "The Vampire Diaries" and "The Originals," including none other than Nathan Dean: The CW vet starred as the werewolf Jackson on "The Originals," and now, he's playing an alien named Max Evans on "Roswell, New Mexico."
During an exclusive interview with Looper, Nathan Dean revealed what it was like starring on the extraterrestrial series with some of his former castmates. Between "The Originals" cast members like Riley Voelkel and Steven Krueger — and even other "Vampire Diaries" alums like Michael Trevino and Kayla Ewell that he didn't get a chance to work with before — there are a ton of familiar faces on "Roswell, New Mexico."
Two werewolves, a vampire, and a wayward witch walk into a space ship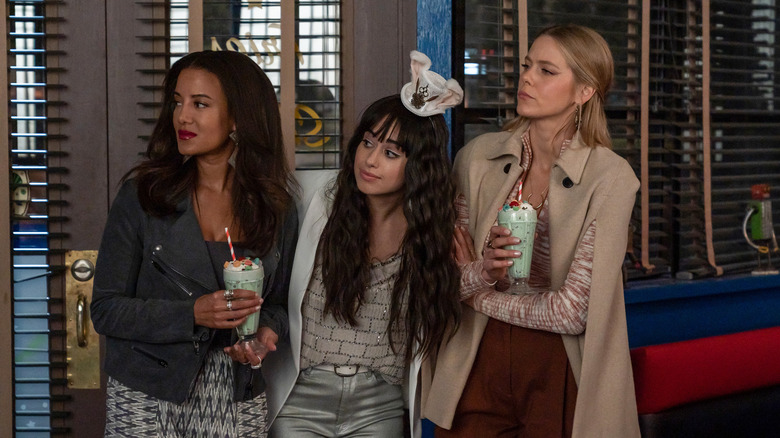 The CW
On the subject of working with some of these cast members again (or for the first time), Nathan Dean said, "It's great. I mean, CW does a great job of keeping the family together. Working with Trevino is fantastic. He's a great guy, and I've known him for a long time. Same with Jason Krueger and Riley." He also added, "I've known them for a long time, and just to have those familiar faces around is always nice, but it's fun too then to see these people who, we come from this vampire-werewolf world, and now we're in this alien world. It's fun to see that transition and get to see what else they can bring to the table." The fans have certainly enjoyed the crossovers, as well.
When the topic of directing came up, Dean revealed that he hasn't asked to direct and that he has no plans to, but he revealed that directing is in the future of another "The Vampire Diaries" franchise favorite — that being Michael Trevino. "And I know Michael Trevino, who plays Kyle, he wants to get into directing. So hopefully, we'll have him this coming year," Dean noted. "And I haven't looked to direct on this show. I would love to direct a short film or something like that, but on this show, I'll leave our show to the professionals. I'll find directing somewhere else." 
While Dean fans might be disappointed by this news, they'll be happy to hear that other exciting things are in the works for Trevino. 
Back to the bayou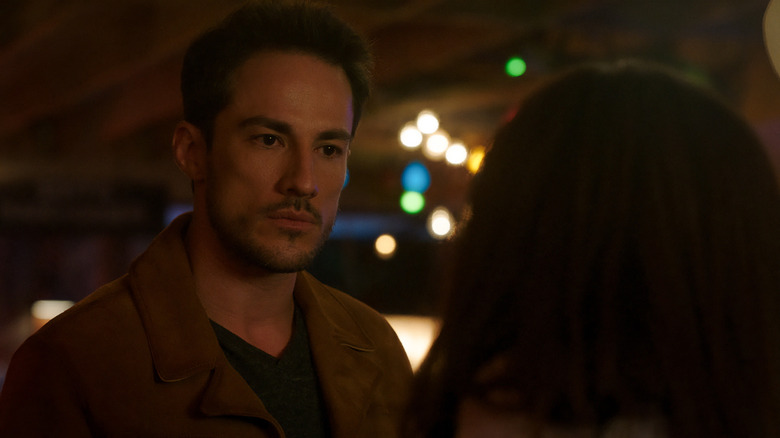 The CW
Nathan Dean only had great things to say about his experience working with Phoebe Tonkin, Joseph Morgan, and the rest of "The Originals" cast. "Oh, they were great. I mean, we were out in Atlanta, and I mean, geez, that was like five, six, seven years ago now. [...] But it was great," he said. "I mean, every set is going to be different, and we were in Atlanta for 'The Originals.' And so we had the Atlanta crew there, and we got to know that city a lot. And then moving out here to New Mexico, it's a completely different landscape. It's a completely different setup." 
Atlanta to New Mexico is certainly a big change — even though, as the fans would point out, "The Originals" actually takes place in New Orleans.
"Thankfully, it's nice to always have the familiar faces, but yeah, we have a New Mexico crew, and this platform is totally different because we're not talking about supernatural witchcraft and this and that," Dean added. "We're talking about sci-fi. We're talking about aliens. We're talking about all this other stuff. So I mean, they're both different. I mean, I loved Atlanta. I will always love Atlanta, but yeah, I'm just grateful to be out here in New Mexico now."
Fans can tune into new episodes of "Roswell, New Mexico" airing Monday nights on The CW. If you miss an episode live, though, don't worry, because you can stream new episodes on The CW website the following day.