Ed Asner Revealed How He Really Felt About His Roles In Elf And Up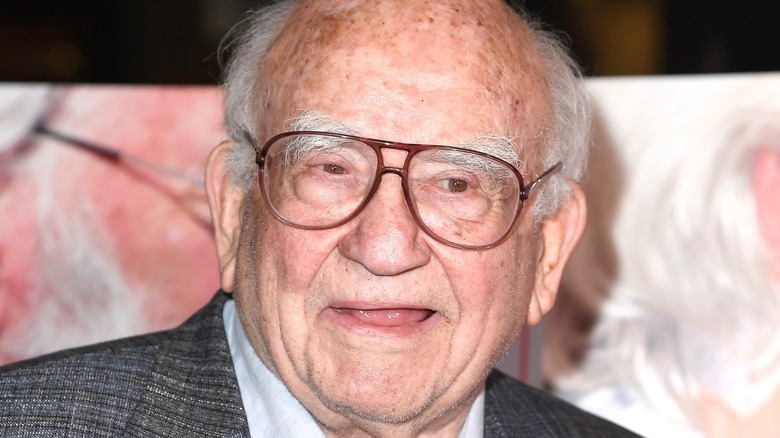 Frazer Harrison/Getty Images
For most actors, playing even one iconic character in their career is a gift, but late Emmy-winning actor Ed Asner was blessed with many of them. It shouldn't be surprising, considering the prolific actor amassed more than 400 roles over the course of a career spanning more than six decades (via IMDb). 
For a large portion of the adult viewing population, Asner was Lou Grant, the boss of Minneapolis TV news station WJM in the classic series "The Mary Tyler Moore Show" — a role that extended into a more dramatic 1977 spin-off centered around his character, thereby giving Asner five more seasons to play Grant on top of the seven he had on "The Mary Tyler Moore Show." Asner also gave incredible performances in such classic TV miniseries as "Rich Man, Poor Man" and "Roots." Asner — with his talent for playing characters with gruff demeanors and gravelly voices — also found great success doing voiceover work for numerous animated projects, including roles in such shows as "The Simpsons," "SpongeBob SquarePants," "Batman: The Animated Series," and "Spider-Man: The Animated Series" (voicing, appropriately, newsman J. Jonah Jameson). 
Despite his impressive list of credits in various family-friendly TV series, though, it was a pair of now-classic movies — one live-action and one animated — that introduced Asner's talents to a new generation in a major way.
Ed Asner had a soft spot for late-career hits Elf and Up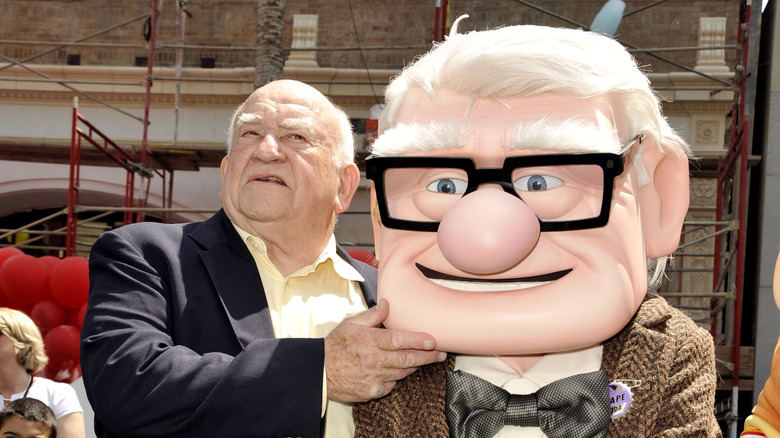 Kevin Winter/Getty Images
The first of these two films was director Jon Favreau's 2003 holiday comedy "Elf," where Asner played Santa Claus opposite Will Ferrell's title character. The other, of course, was Pixar's 2009 feature "Up," where Asner voiced Carl Fredericksen, a cantankerous widower who goes on a self-reflective balloon ride after his wife, Ellie, passes away. The Pixar film was not only a success for Asner — it earned writer-director Pete Docter an Oscar for Best Animated Feature Film (via Reuters).
In an August 2021 profile interview with The Hollywood Reporter, Asner reflected on the impact these two films had on him and his life. "My primary source of mail deals with one-syllable titles: 'Up' and 'Elf.' I love them both," Asner told THR. "Will Ferrell is a genius and the funniest man I came across since Ted Knight. 'Up' was geniusly written."
Clearly, he carried fond feelings for both projects up to his final days. And while "Up" has a broad family appeal, Asner told CNN in 2010 that the film should have been marketed just as much to adults as it was kids. As an example, he reflected on the impact of the film's heartbreaking "Married Life" scene, which featured Carl and Ellie's life together from their courtship until death did them part decades later. "My God, that four-minute passage in there detailing their life together. We all wish that our lives could be displayed as beautifully as that one is."