Edens Zero Season 2 - What We Know So Far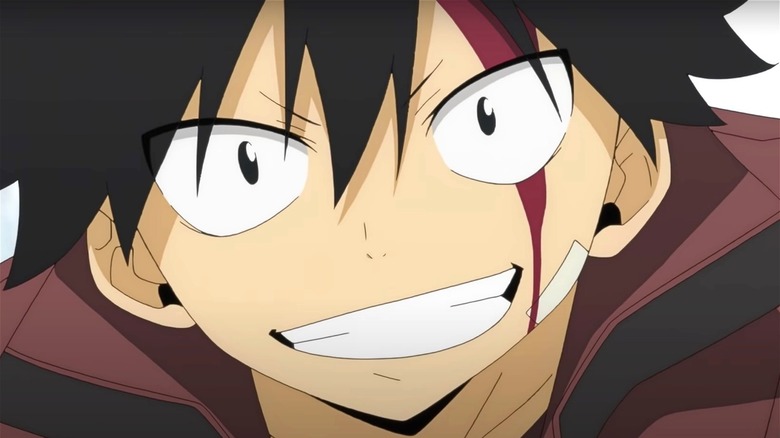 Netflix
"Fairy Tail" is one of those classic shonen anime you simply can't ignore if you want to be fully informed on the genre. It's one of the world's most successful shonen series, plain and simple. However, "Fairy Tail" creator Hiro Mashima has long wrapped up the series, finishing the original manga back in 2017 before moving on to his next project the following year. His next manga, "Edens Zero," was released in 2018 to a largely positive reception; it currently holds a solid 7 on Myanimelist's fan ratings, lagging a bit behind its predecessor, which has a 7.6 rating. 
Regardless of the manga's critical reception, "Edens Zero" proved successful enough that it received its own anime adaptation in 2021, animated by J.C. Staff. The first season aired in April in Japan before its international release on Netflix on August 26. Now, fans are excited to see what happens in "Edens Zero" Season 2. Here is what we know so far about its eventual release date, cast, and plot.
When will Edens Zero Season 2 be released?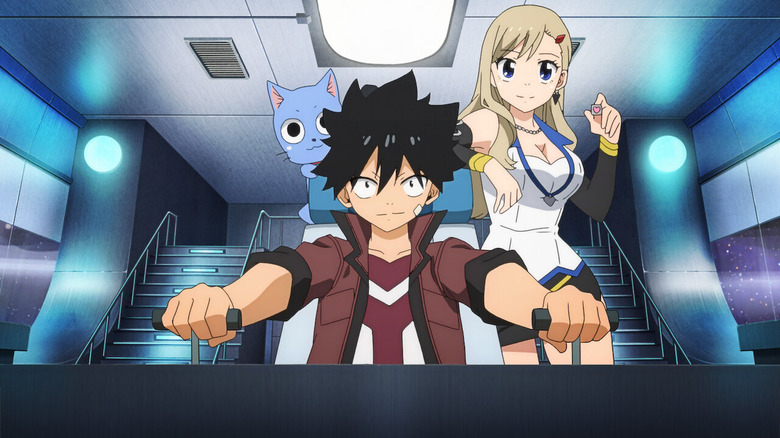 Netflix
At the moment, neither Netflix, J.C. Staff, nor Kodansha (the company responsible for publishing the "Edens Zero" manga) has officially announced a second season for the anime. However, there's a solid chance that this is only temporary. What will likely become Netflix's Season 2 of "Edens Zero" has actually already partially aired in Japan. This means that, barring the necessary time to translate and dub the new episodes in English, fans could see Season 2 as soon as episode 24 of "Edens Zero" is complete. 
Taking into account the time gap between the anime's Japanese and international releases, fans should hopefully expect to see Season 2 of "Edens Zero" on Netflix sometime in early 2022. The "Edens Zero" manga has also progressed much farther than what the anime covers, meaning there's more than enough source material available to continue the show past Season 2. 
Who are the characters in Edens Zero Season 2?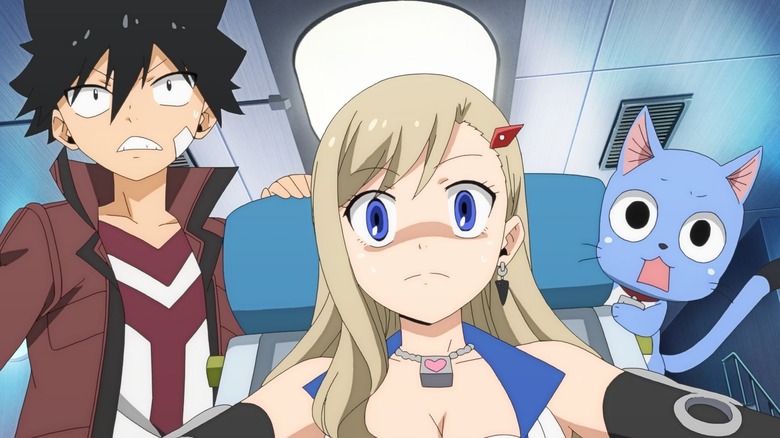 Netflix
Departing from the strictly fantasy setting of "Fairy Tail," "Edens Zero" takes viewers on a sci-fi-fantasy fusion trip through the stars in a ship bearing the anime's namesake. The show's principal characters are all people who live aboard the Edens Zero. Its protagonist Shiki Granbell (Takuma Terashima/Sean Chiplock) is a young boy with the power over gravity who — along with his friends — journeys to find a space goddess known as Mother (via IMDb). His first companion is Rebecca Bluegarden, a B-Cuber (a sort of space-age social media influencer) who discovers Shiki on his home planet of Granbell.
Along for the ride is a familiar face from "Fairy Tail," Happy, the magical blue cat (Rie Kugiyama/Tia Ballard) who serves as Rebecca's companion prior to meeting Shiki. In addition, the series also stars Weisz Steiner (Hiromichi Tezuka/Brook Chalmers), E.M. Pino (Shiori Izawa/Sarah Anne Williams), a group of androids called the Four Shining Stars, Homura Kogetsu (Shiki Aoki/Laura Stahl), and many, many more. Most, if not all, of these characters are likely to appear again when Season 2 comes around. What new figures Shiki is set to encounter during his journeys, however, have yet to be revealed to international audiences.
What is the story of Edens Zero Season 2?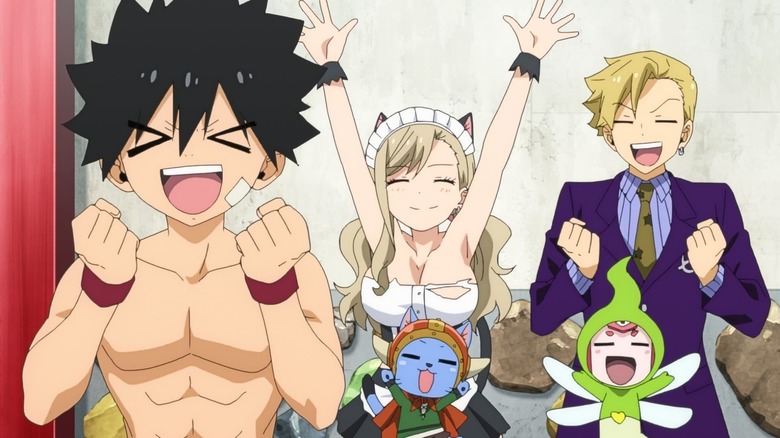 Netflix
We already mentioned how the "Edens Zero" manga is currently leagues ahead of its anime counterpart in terms of story progression. As such, you could probably go and spoil yourself on Season 2 right now by reading the manga (assuming the anime stays faithful). Furthermore, episodes have already started airing in Japan, so there are definitely more concrete spoilers out here for those who wish to read them. 
According to the "Edens Zero" Wiki, Season 1's final episode on Netflix covers up to Chapter 31 of the manga, making headway through its "Digitalis Arc." Season 2' episodes will continue to follow the crew of the Edens' journey as they find the other members of the Four Shining Stars. However, many trials and tribulations await them, as not every Shining Star is what they expect. Whether they are friend or foe is yet to be seen, but danger certainly awaits our colorful cast as they explore the stars.