What The Final Girl From Candyman Looks Like Today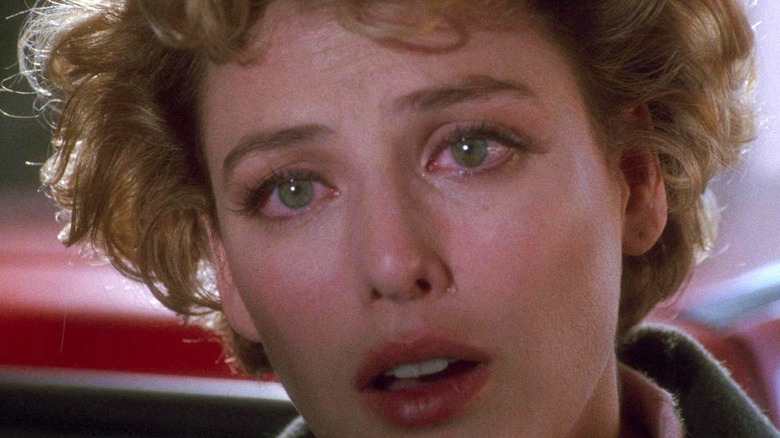 TriStar Pictures
The original 1992 version of "Candyman" remains a horror classic. Based on a story by Clive Barker, "Candyman" follows graduate student Helen Lyle as she documents the Candyman urban legend. In Chicago's Cabrini-Green housing project, a story has run wild of a boogeyman who appears if you say his name five times in a mirror. Helen discovers that the Candyman legend is far from hearsay. The film examines the lasting generational traumas of slavery, inequities in our justice system, and a man who's made out of bees.
Nia DaCosta directed a revival/sequel movie, also called "Candyman," in 2021. That film is a continuation of Helen's story in some ways, drawing allusions to the first film while centering on a Black man instead of the typical (white) Final Girl of horror movies. The Final Girl of 1992's "Candyman" was played by Virginia Madsen, and she has been working steadily ever since, from appearing on sitcoms to earning an Oscar nomination. 
Virginia Madsen was nominated for an Academy Award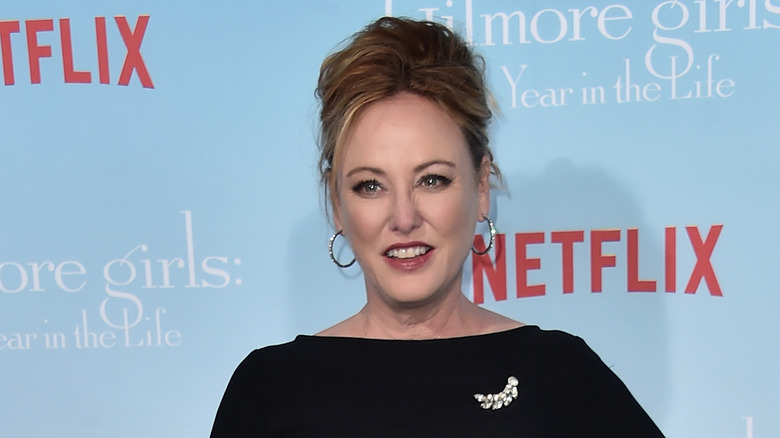 Alberto E. Rodriguez/Getty Images
After "Candyman," Virginia Madsen worked continuously on film and television. She had a recurring role in Season 6 of "Frasier," as a girlfriend of Frasier. Roger Ebert praised her performance in the 1997 Francis Ford Coppola joint "The Rainmaker," where Madsen plays a witness for the plaintiff in an insurance trial. She also had a recurring role on "American Dreams," the drama fictionalizing Dick Clark's "American Bandstand" TV show.
Right after "American Dreams," Madsen starred in the 2004 film "Sideways," Alexander Payne's dramedy about a wine snob and his friend on a bachelor party trip through California wine country. Madsen played the love interest of Miles — Paul Giamatti's prickly wine enthusiast. She and her friend Stephanie (Sandra Oh) are pursued romantically by Miles and the engaged Jack (Thomas Hayden Church). "Sideways" was a big hit, and Madsen was nominated for Best Supporting Actress for her role. Since then, Madsen continues to stay booked, appearing on shows like "Monk," "Designated Survivor," and "Swamp Thing."