The One That '70s Show Storyline That Disappeared Without Explanation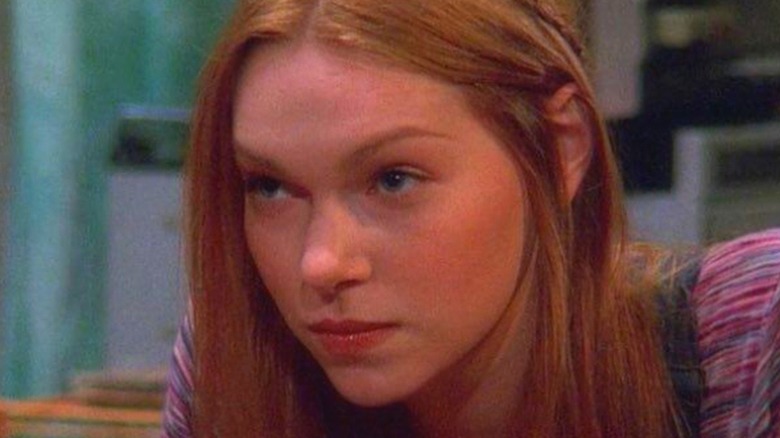 Fox
"That '70s Show" stands among the greatest sitcoms of all time, and it doesn't take a seasoned detective to figure out why. Not only was it a fun yet fictionalized jaunt through history's grooviest decade and a welcomed alternative to the television shows of the day, but it was jam-packed with moments that ranged from humorous to heartwarming and everything in-between. Of course, the program would have been nothing without its strong cast, whose individual and collective talents helped "That '70s Show" go from just another teen series into a true genre standout.
Leading the charge was Topher Grace as the pushover Eric Forman, accompanied by his on-again, off-again girlfriend, Donna Pinciotti (Laura Prepon). They were joined by the likes of Michael Kelso (Ashton Kutcher), Jackie Burkhart (Mila Kunis), Fez (Wilmer Valderrama), and Steven Hyde (Danny Masterson), who filled out the main friend group. Eric's parents, Kitty (Debra Jo Rupp) and Red (Kurtwood Smith), featured prominently as well, typically trying to dissuade their son and his friends from going off on their next poorly thought-out adventure.
The "That '70s Show" cast did all sorts of things during their time on the airwaves, putting out some unforgettable stories in the process. However, not every storyline reached a logical conclusion, such as one from the show's early days that disappeared without a trace. 
Whatever happened to Tina Pinciotti?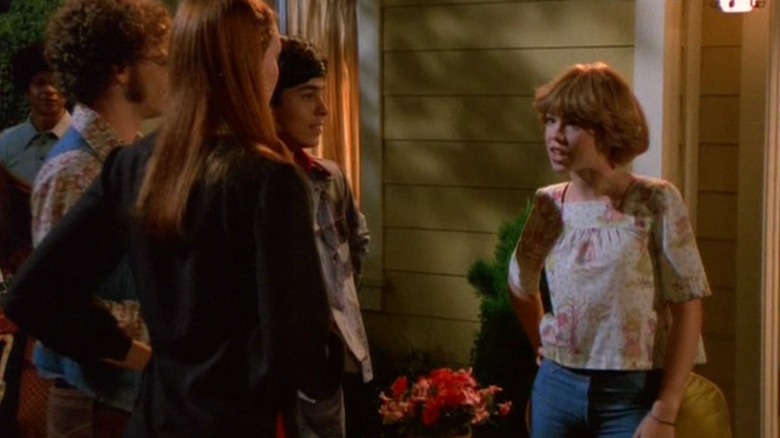 Fox
The plotline in question kicked off during the inaugural season of "That '70s Show," specifically the episode "Eric's Burger Job." With her parents out of town for the weekend, Donna sees an opportunity to spend more time with Eric. Sadly, his new job gets in the way, so Donna instead throws a party at her house with her younger sister, Tina (Amanda Fuller), in attendance. This would serve as the younger Pinciotti sibling's only appearance on the show throughout its eight total seasons, getting only a passing mention in Season 2's "Vanstock."
So, what became of Tina Pinciotti, and why did she disappear from "That '70s Show?" According to Screen Rant, the minds behind the program simply determined that they wanted Donna to be an only child. She wound up stuck in the middle of her parents' split and had to deal with the aftermath, so the feeling was that keeping Tina around would have made Donna's arc more complicated than it needed to be. As a result, she ended up in the same place as Donna's older sister, Valerie, who was only mentioned once and was never seen in the flesh: the cutting room floor.
We'll never know how Tina Pinciotti would've factored into "That '70s Show" beyond her sole appearance in Season 1. But, if the showrunners feel she would have hampered Donna's story, then it's safe to assume her exclusion was for the best.